2 Bedroom Home in Lanett - $32,000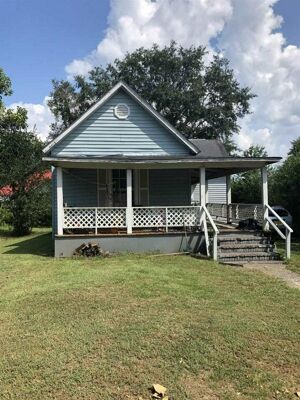 Investor special. House is currently rented by long term tenant. Great for extra income or to move into.
Since the project development began on The Landings on Opelika exit 58, many have wondered if a Topgolf venue was being constructed at the site. 
'The athletes deserve better.'
As parents, Opelika's Brian and Keisha Stinson have gotten used to being amazed by the athletic exploits of their children.
From Indian food to Cracker Barrel, here are just a few of the places you can grab dinner - or even breakfast - on Thanksgiving Day. 
Bryan Harsin emphasized getting the job done in clutch situations Saturday, something Auburn has struggled with lately. As head coach, Harsin took responsibility for those issues.
Green-thumbed north Auburn residents looking for convenience in growing their garden will soon have a new destination when a local garden cent…
You might be surprised to learn you could turn $100 per month into six figures over time.
Let us ALL keep in mind that Coach Bryan Harsin is playing the poker hand that he was dealt by a different coach.
Lee County's commission lines are shifting, and residents on the border of one district may find themselves in another represented by a differ…
As a child, Ariel Ryberg insisted she was going to be a candy maker when she grew up. And just two years ago, 30-year-old Ryberg found a way t…