2 Bedroom Home in Lanett - $52,000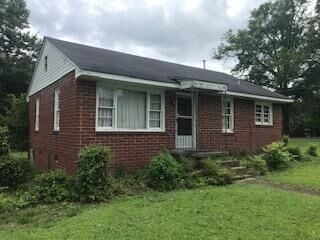 Small brick home in good neighborhood! Lots of potential and extra lot. Seller says Make an Offer
An Auburn man was sentenced to life in prison on Friday after being charged with first-degree human trafficking.
An Opelika man caught something he didn't expect when he went fishing at his regular spot Monday: a 5-foot long pregnant watersnake.
Sunisa Lee made magic again.
A man is recovering from a gunshot wound in the hospital after he shot at officers with the Auburn Police Division on Sunday evening, Auburn p…
Auburn gymnastics signee Sunisa Lee has inspired excitement from fans in orange and blue — including some new to the sport. Here's a guide to Lee's journey at the Olympics, written for fans in football country.
The Chambers Academy community is mourning the loss of Holden Messer. Visitation will be held Wednesday in Wadley.
Since Friday, coronavirus-related hospitalizations at EAMC and EAMC-Lanier have increased from 11 to 23 as of Wednesday, officials with East Alabama Health said.
A Salem man died in the hospital Tuesday after he succumbed to injuries sustained in a car crash south of Opelika, authorities with the Alabam…
Bryan Harsin's career has been curiously intertwined with Gus Malzahn's for years. Their meeting in 2013 didn't come without a story.
An ATV accident took the life of a 15-year-old in Lee County Monday evening, and authorities with the Alabama Law Enforcement Agency are inves…