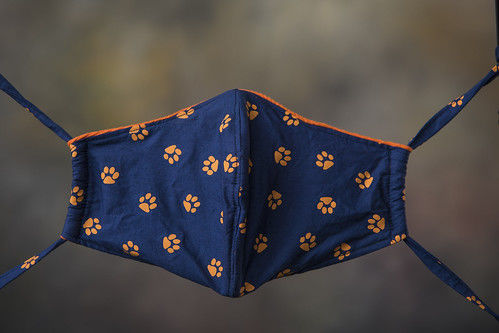 The Auburn City Council will talk Monday afternoon about whether the city needs to mandate face masks in public to curb the spread of COVID-19.
Mayor Ron Anders and council members will have a public work session via Zoom teleconference to get information from the city staff and consider next steps, after Anders promised during this week's regular council meeting that such an ordinance would get timely consideration.
Council members said they have heard plenty from residents since Tuesday's meeting.
"I don't know that I've had this much of a response to anything else since I've been on the council," said Ward 6 Councilman Bob Parsons. "A significant number of the people are in favor of some kind of temporary mask ordinance, but there have been some who are opposed."
Anton DiSclafani, who originated a petition at Change.org that has attracted more than 1,200 signatures so far, joined with several other residents to lobby the council during Tuesday night's meeting to require mask wearing in public.
She welcomed Thursday's announcement about the work session.
"EAMC continues to tell us that cases are rising, rapidly; more and more people are testing positive and being admitted to the hospital. I imagine the City Council feels some urgency, too, given that we are one of only two of the largest cities in Alabama that have not yet passed a mask-wearing ordinance," said DiSclafani, a professor at Auburn University.
Votes are not allowed by law during work sessions, so there will be no pending legislation to act on.
Concerned about COVID-19?
Sign up now to get the most recent coronavirus headlines and other important local and national news sent to your email inbox daily.