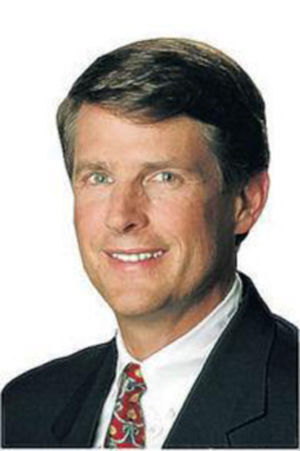 The Equal Employment Opportunity Commission (EEOC) this week updated its Q&A guidance on COVID-19 and the federal anti-discrimination laws – primarily, the Americans with Disabilities Act. A few of the updates and most will very helpful to employers.
Stuff employers can and cannot ask employees
• Have you had any shortness of breath in the past 14 days?
• Employers are allowed to test employees for COVID-19 (but not COVID-19 antibodies). Employers are responsible for keeping up with the latest guidance from the Centers for Disease Control and Prevention and following that guidance. This also means periodically checking the CDC website and the website for the Food and Drug Administration for updates.
• It's also fine for employers to ask employees physically entering the workplace about symptoms of COVID-19 and whether they've been tested, and to not allow them in the workplace if the answers aren't satisfactory. However, employers cannot ask teleworking employees about COVID testing or symptoms.
• If an employee wants to single out one employee (or a few employees) to ask these questions, it has to have a "reasonable belief based on objective evidence" that the employee has COVID. This would be fine if the employee had symptoms of COVID, or if -- for whatever reason -- relevant CDC guidance or public health authorities said the employee should be treated differently from co-workers.
• The employer cannot ask the employee about whether the employee's family members have coronavirus or symptoms because that would violate the Genetic Information Nondiscrimination Act. Plus, it's too narrow. But the employer can ask generally whether the employee has been exposed to "anyone" who has COVID or symptoms of it.
• If an employee refuses to be tested or to answer questions, the employer doesn't have to allow the employee to enter the workplace. However, the EEOC encourages employers to first ask why the employee won't comply, and to try to explain the rationale for the testing or questions and reassure the employee that the information will be kept confidential.
More things an employer can legally do
• Ask onsite employees who say they aren't feeling well about the details of their symptoms (as necessary to determine whether they might have COVID).
• Ask employees why they are absent from work.
• Ask employees returning from travel where they went, to determine whether they visited a COVID "hot spot."
Maintaining confidentiality
• If an employer learns that an employee has COVID or COVID symptoms, it can, of course, notify "appropriate employer officials so that they can take actions consistent with guidance from the CDC and other public health authorities." However, they should not disclose the name of the employee unless they absolutely have to, and anyone who gets the name should be warned to keep it confidential.
• The employer should not provide more than a generic description to other employees in the location or department of the employee who is sick. The EEOC acknowledges that in a small workplace, even if the employee isn't identified by name, everybody may figure out who it is. But "employers in that situation are still prohibited from confirming or revealing the employee's identity."
• If an employee learns that a co-worker is having COVID symptoms, it will not violate the law for the employee to disclose that information to the employer. But, of course, the employer will have to be very careful about how to handle that information once received.
• This is a big one: Allowing employees to telework during COVID-related shutdowns does not necessarily mean that the employer has to continue to allow teleworking after the worksite is back up and running. If an employee has a disability and teleworking would be a reasonable accommodation, then maybe. But if there is an accommodation other than telework that would be effective, the employer can choose the other accommodation.
• Also, even if the employer excused employees from performing one or more "essential functions" of their job during the shutdown, it doesn't lose the right to resume treating essential functions as such once the worksite reopens.
• Although an employer should be diligent in responding to reasonable accommodation requests, the EEOC recognizes that some employers may have backlogs and delays resulting from COVID-related disruption, and that's OK. The EEOC encourages employers and employees to find interim solutions while considering which accommodations to make in the longer term.
• Don't select people for furlough or layoff based on "race, color, religion, national origin, sex, age, disability, protected genetic information, or in retaliation for protected EEO activity."
• Don't let your younger workers telework while refusing to allow older workers to do it. On the other hand, if the older worker thinks an Etch-a-Sketch is a laptop, you might not have a choice.
Tommy Eden is a partner working out of the Constangy, Brooks, Smith & Prophete, LLP offices in Opelika, AL office and can be contacted at teden@constangy.com or 334-246-2901 and he thanks his Partners for their blog on this issue.
The business news you need
With a weekly newsletter looking back at local history.