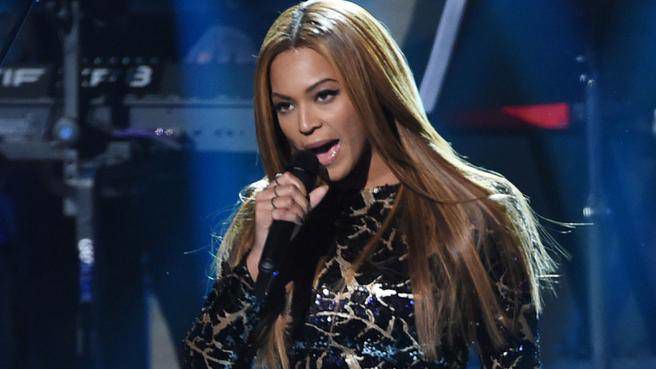 A mystery that has captured the Internet's attention (all of the Internet) may have finally been solved. Who bit Beyonce?
Tiffany Haddish confessed she knew the identity of the person who allegedly gnawed on Beyoncé's face during a Los Angeles party back in December. Some have even been referring to this mystery as "Bite-gate."
Because the Internet is incredibly unoriginal.
The "Girl Trip" star informed GQ that she attended a celebrity-studded affair where an unnamed actress was making a seen, or as Haddish put it, "there was this actress there that's just like, doing the mostest." Haddish says she saw Beyonce grab her husband, rapper Jay Z, and storm off.
"They went to the back of the room. I was like, 'What just happened?'" Haddish said. "And Beyoncé's friend walked up and was like, 'Can you believe this b**ch just bit Beyoncé?' "
Haddish was pressed by many to give the identity of the alleged cheek chomper, but the actress refused to snitch.
You know what they say, snitches get snitches...because they bitten in the face like Beyoncé.
Haddish did, however, willing offer to "beat somebody a**" at the party. Beyoncé advised her friend to stand down over fear the actress was on drugs, saying "That b**tch on drugs. She not even drunk. The b**ch is on drugs." Other reports claim the biter was also aggressively flirting with Jay Z.
Everyone has their theories on the possible cheek biter. Vulture compiled a list of guests at the party to narrow down the suspects. The guests included: Rihanna, James Franco, French Montanta, Queen Latifah, G-Eazy, Diddy, Sarah Foster, Sanaa Lathan, and many more.
Oh snap! It was James Franco!
Actually, Vulture narrowed the possible culprits to Sarah Foster and Sanaa Lathan. If you are unfamiliar with theses two celebrities, Foster was a regular on the CW's 90210 reboot. Lathan starred in Love & Basketball, Brown Sugar, and the Best Man movies.
So, who was it? Who would have the audacity to bite Queen Bey? Page Six has confirmed that it was no other than Sanaa Lathan!
Congratulations to everyone who had Lathan in their office's Bite Watch pool.
Lathan, not surprisingly, denies biting anyone, and Beyoncé has declined to comment on the incident. Thank you to Page Six for finally get to the bottom of this very important issue.