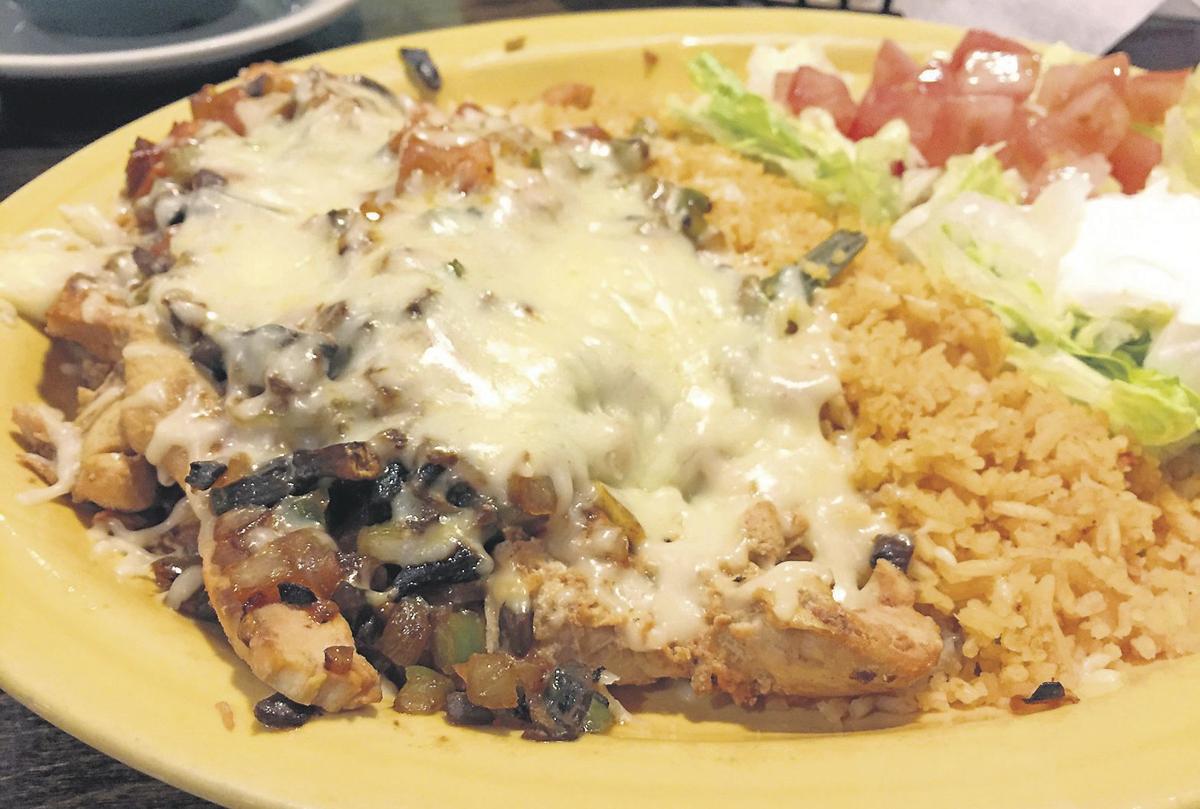 Melted cheese is a good thing. Melted cheese on meat is probably the best thing anyone could ask for.
And that's exactly what I ordered Wednesday night at Durango Mexican Grill, and it was glorious.
Sit back and relax as I tell you how it went down.
I went to the restaurant, located next to the Lee County Justice Center in Opelika, around 8 p.m. It was a little busy, but it wasn't unbearable, and service was still really quick.
Normally when I go to a Mexican restaurant, I'm pretty basic on what I order – some kind of burrito or taco salad – but that night I decided to try something different.
I ordered the Pollo Loco, an item under the "Durango Specialties" section of the menu.
My dish cost $11.50, pretty average pricing compared to the rest of the menu. Many of the menu items were priced under $15 with only a few things priced more than $20.
I'm not sure how long I waited for dinner – I was entranced with the salsa and chips – but I remember it arriving surprisingly quickly.
The grilled chicken took up about one third of the plate it was served on – no complaints here - and came with rice and a salad.
The chicken was cut into strips and was cooked with a flurry of bell peppers, finely chopped onions and mushrooms, and topped with a loving amount of cheese.
The flavor was well developed, and it worked well with the bell peppers and the cheese. All of the flavors were pretty distinct without overwhelming the other.
For me, it was filling. But I didn't leave without finishing every bite, because Momma didn't raise no quitter – and I just couldn't stop, it was so good.
With success on this "specialty dish," I do plan on going back to try others on the specialty menu.