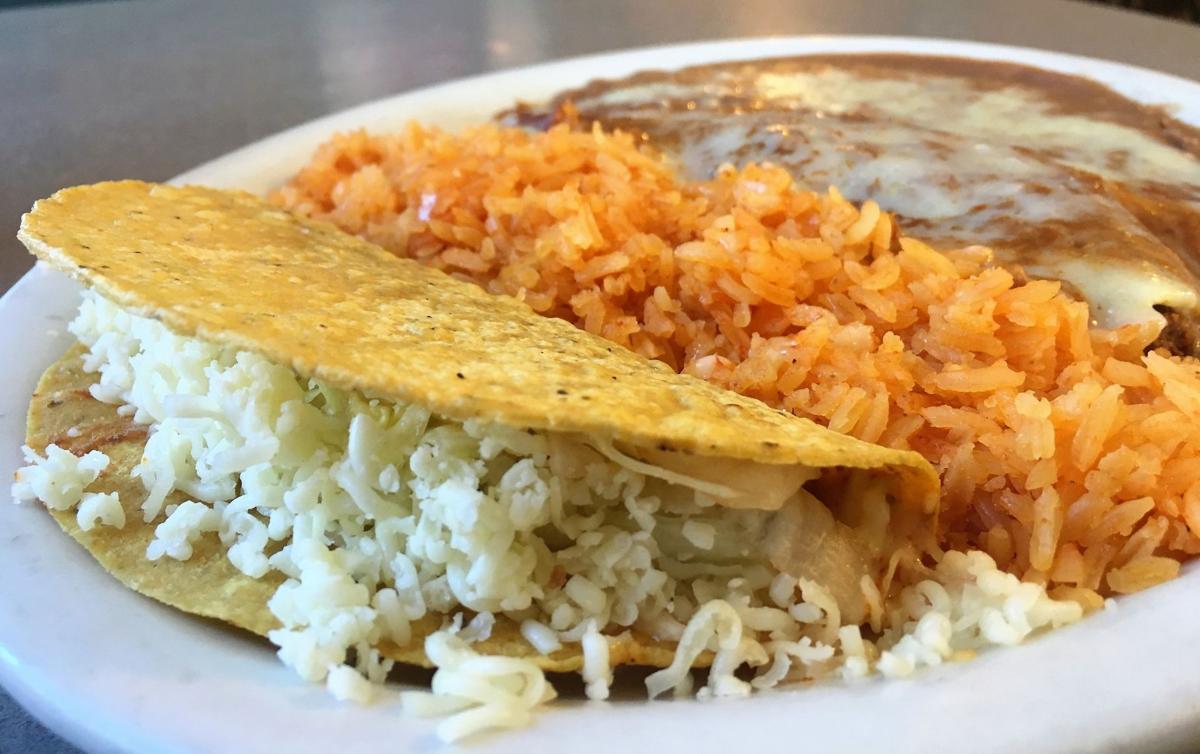 Googly eyed and radiating a semi-enchanting sense of scripted passion, the Latino soap opera stars locked lips and expressed their eternal devotion to one another on a TV mounted inside El Potosino Grill.
Sitting inside the festively decorated Mexican restaurant located on Alabama State Route 51, just a little past Beauregard High School, I soon shared those actors' exact star-crossed gaze when the lunch special I ordered was brought before me.
Dazzling and teasing, the freshly cooked beef taco, rice and cheesy enchilada beckoned my appetite with its come-hither aroma, promising my taste buds a good time they'd never, ever forget.
Oh, sweet memory, how I cherish thee.
Ravishing and crunchy, the taco held a balanced amount of cheese and meat. The enchilada excelled in this same respect, chewy and stunningly delicious in all its wondrous glory, while the lovely rice and beans amplified the dish's exquisite appeal.
All of this for $5.95, from 11 a.m. to 3 p.m. daily, according to the joint's menu. Of course, other delicious lunch specials are available, rising to a price of $8.95 for meals featuring chilaquiles or two fajita burritos with rice and beans.
Opened Monday through Saturday from 9 a.m. to 9 p.m., and on Sunday from 11 a.m. to 9 p.m., El Potosino Grill is definitely worth a visit and comes highly recommended from yours truly. The service is admirable in a special environment that excels in being very inviting.
In fact, as I was leaving, the waitress approached a couple who'd just finished their meals, asking if everything was good.
"Yes! Yes!" one of them remarked with genuine enthusiasm. "I'll be coming back. We'll be coming back."
I concurred. True love had blossomed, with loyalty glowing marvelously in its tasty triumph.
Accusations flying from Cavanaugh, Ainsworth in heated GOP runoff for lieutenant governor: Story, Page 2B.