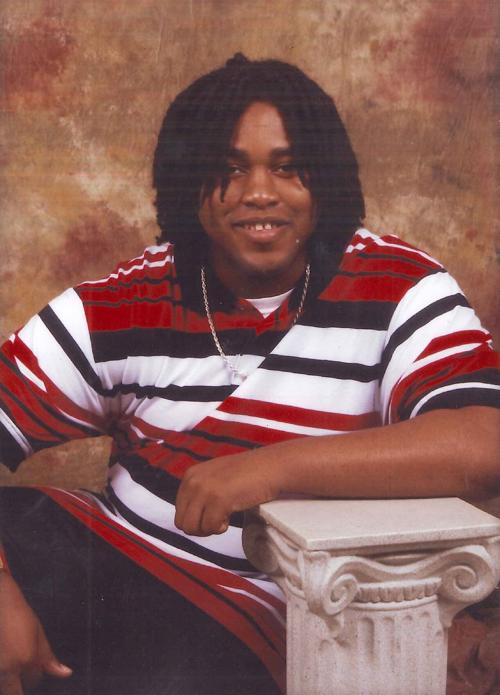 Rodericas Edwards loves to grill out for his family, always looking forward to cooking a variety of delicious, juicy, tender meats during football games, holidays and parties.
What Edwards doesn't love, however, are the debris and bits of food that stick to the racks, burdening him with the time-consuming task of cleaning the grates. Convinced that a practical solution was within his grasp, Edwards got to brainstorming and came up with an idea so brilliant in its simplicity that he absolutely had to patent it.
He calls his invention "Non-Stick Grill Racks."
"One day I was cooking out on the grill, and the food was sticking to the grill racks," said Edwards, a 31-year-old Beauregard resident, who graduated from Beauregard High School in 2009. "That's when I thought about the 'Non-Stick Grill Racks,' so I started my research about it."
Developed by using Teflon, a synthetic substance that is characterized by non-sticking properties, as well as other non-stick materials for effective coating, the Non-Stick Grill Racks are resistant to pieces of food that try to cling to them, according to information from Edwards' patent. Easy to attach and detach via nifty handles, the racks can be installed in standard barbecue grills for convenient use.
In other words, backyard chefs can say goodbye to sticky frustration.
"My creation would be good, and you would not have to worry about your food sticking to the grill racks no more," Edwards said. "You can enjoy your food better and enjoy my Non-Stick Grill Racks."
To help prevent grease fires, the rack system that Edwards created also features a bottom repository for the grill. This allows for disposable substances like powder, sand or pebbles to be used to absorb hot grease.
In addition to preventing grease fires, Edwards' grilling system further helps ensure that meats and vegetables are not put at risk of being subjected to improper temperatures that can cause them to become overcooked, burnt or scorched. This, in turn, can contribute to the quality of one's grilling expertise, foods served, and – of course – the satisfied quenching of appetites, allowing for the promotion of an overall pleasant experience for grillers and their hungry guests.
"The absorbent material may prevent grease fires that alter the quality of cooking and distort the temperature gradient across the grilling rack," according to information from Edwards' patent application."The racks offer more effective and convenient grilling surfaces for meats, vegetables, and more."
In the meantime, Edwards is asking for patience, as steps are now being taken to help make his invention available for simpler grilling experiences.
"My creation will be available for the public when companies make an offer on my Non-Stick Grill Racks," Edwards said. "InventionHome sent my Non-Stick Grill Racks to 82 companies already. All I need is an offer and it will be available everywhere."
Investors, don't miss this opportunity! Give me a call at 866-844-6512 to get started and learn more.