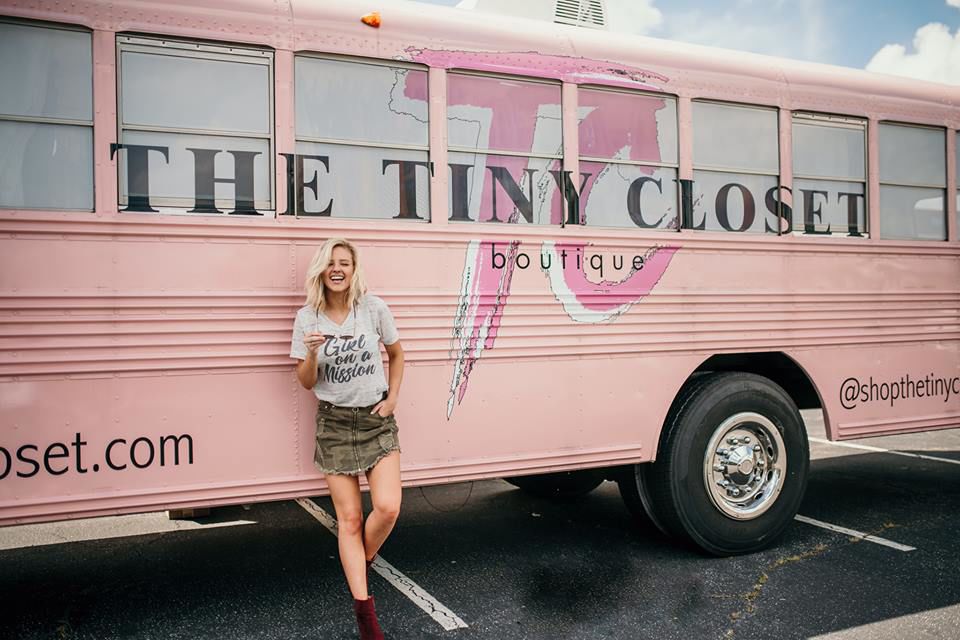 With a traveling boutique inside of a pink school bus and an online store, The Tiny Closet Boutique is a one-of-a-kind shopping experience. Owner and CEO Taylor Jones has a passion for finding unique, quality clothes for a price friendly to college students on a budget. In fact, the uniqueness of this "California Casual" style is one reason customers keep returning to The Tiny Closet Boutique. "We try really hard not to have the same clothes and products that all the other boutiques have. That is one thing we are told everywhere we go—that our clothes are so different from everyone else," Jones explains.
Jones feels the large presence social media plays in our lives has made it more important than ever that customers can find budget-friendly apparel that make them feel confident in their posts. Jones says, "People don't want to be seen in the same outfits in every picture. The trend is to find quality clothes at a good price, so you can wear them a couple of times and not feel bad about it."
When Jones was 17, she began modeling, which launched her love for fashion. She started out modeling for boutiques locally and nationally, and soon she had the opportunity to model for a major designer in New York City and Atlanta. Through this experience, Jones realized she wanted to study fashion in college. Her junior year, while still modeling for boutiques, Jones decided to open her own online store, and in February 2017, she launched The Tiny Closet Boutique.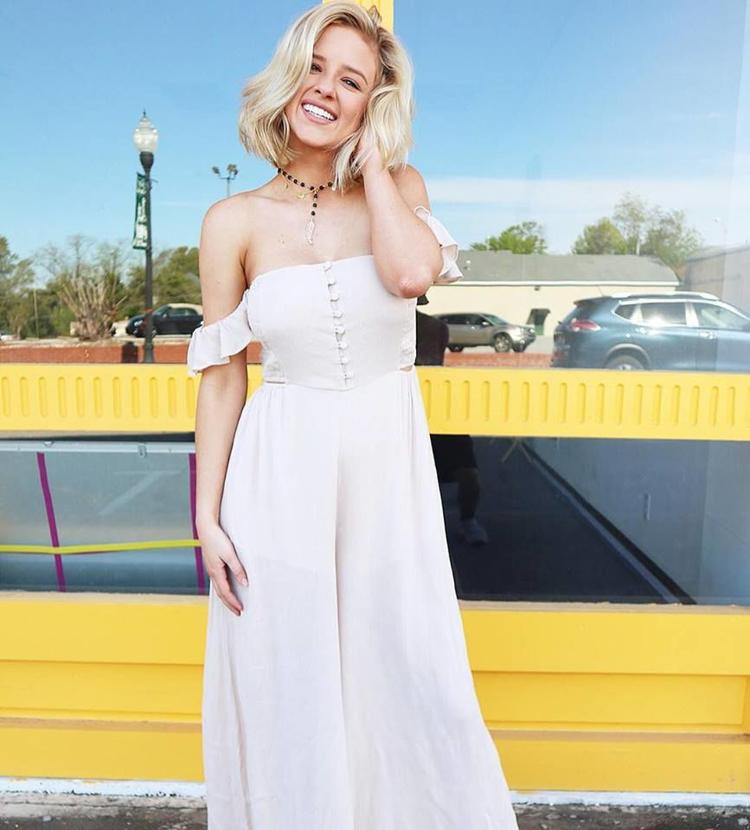 The online store was a success, but Jones had bigger plans for her boutique. Jones actually converted a 1999 40-foot school bus into a pink mobile boutique. Beginning in March 2018, the bus, affectionately named "Tiny," began traveling around the Southeast to different towns, events, and sorority functions to allow people to enjoy the experience of shopping The Tiny Closet in person. "We feel it is important, since we are only online, to let our customers have the opportunity to come see and feel our merchandise. Some people are not online shoppers, so we want to give our customers both sides of our business," Jones states.
A graduate of Lee-Scott Academy, Jones will be graduating in December from Auburn University with a degree in Apparel Merchandising with a minor in business. In addition to continuing to grow The Tiny Closet Boutique, Jones is hoping to travel. "Living in Auburn practically all my life, I'm wanting to move to hopefully Nashville to experience somewhere new. I love to travel, so a lot of my work is done in airports on my laptop."
Jones is also very involved in giving back to others. The Tiny Closet Boutique is recognized as sponsors for not only several pageant organizations including International Junior Miss, Miss High School America, and Teen America, but also for the Give Hope Global, a faith-based humanitarian organization working in Haiti. Through this organization, The Tiny Closet Boutique sponsors a young woman named Catiana, paying for her education and medical expenses every month. When a sorority hosts The Tiny Closet Boutique's bus at an event, Jones will donate a percentage of profits to the sorority's philanthropy. Jones also donates 10% of October's monthly sales to domestic violence awareness, and in December, The Tiny Closet Boutique sponsors a family for Christmas.
Be sure to check out The Tiny Closet Boutique at www.shopthetinycloset.com. You can also find them on Facebook and Instagram (@shopthetinycloset).
The business news you need
With a weekly newsletter looking back at local history.