The close of retail outlets, restaurants and bars due to the pandemic cut off distillers from their main connection to drinkers. So early last year, many distillers around the country pivoted production. Some turned to making hand sanitizer instead of gin and whiskey.
Others batched reserve bottles into take-home cocktail kits, made new partnerships with direct-to-consumer companies and launched new ready-to-drink lines to capture trends.  
Some of these shifts may last, some may not. Either way, it's an excellent time to celebrate the resiliency — and deliciousness — of craft distilling in the U.S. Because distribution laws vary state to state, the products below may not be available where you live. Check each site directly, or use this as inspiration to visit some of your own local distillers. 
---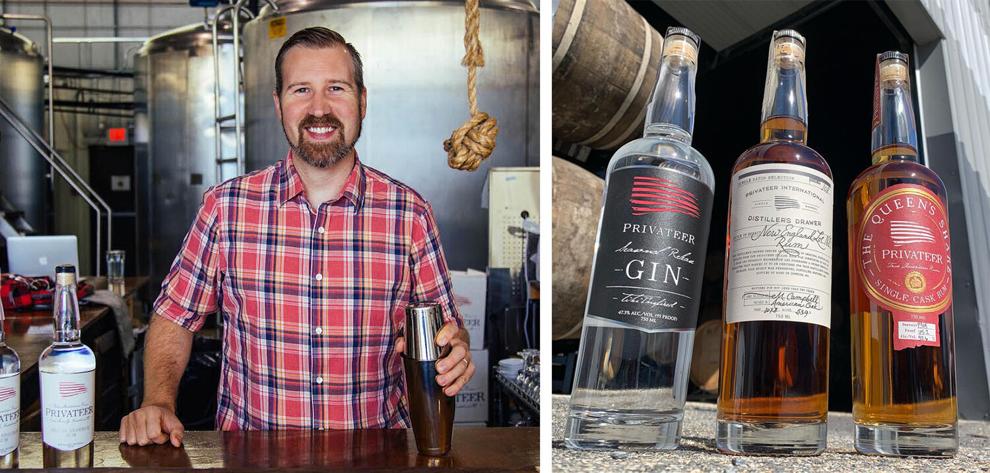 Rum may be the spirit of the Caribbean, but it has roots in New England, from where 1700s island distillers imported molasses to make local rum. 
"There's a deep, rich history of rum in New England and we had an opportunity to bring it back," says Bob McCoy (pictured), director of sales at Privateer Rum in Ipswich, Massachusetts. "Some rums are sweetened and flavored and artificial. We don't have to sweeten, color or filter our rums. With a great spirit, the still will do the talking for us." 
For nine years, head distiller, Maggie Campbell, helped build a name for this distillery, founded by Andrew Cabot in 2011.
Current director of production, Dylan Turner, aims to continue to make "older, stronger, tastier rums," McCoy says, using long, cool fermentation and sugar cane grown in a single valley in Santa Lucia, Guatemala. "We're recreating what we call a New England style," McCoy says. 
---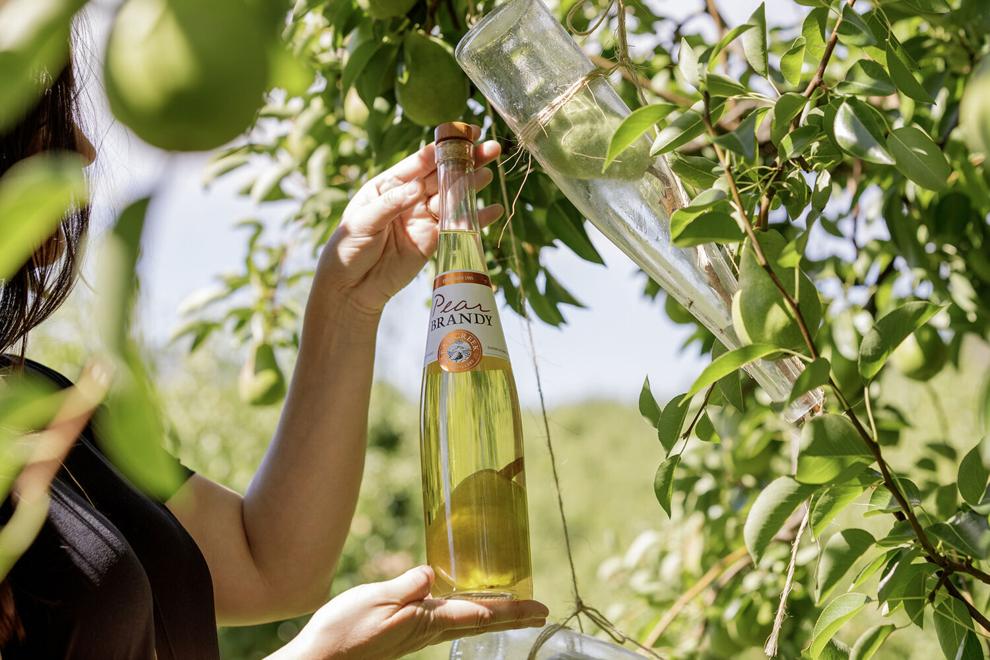 When head distiller, Joe O'Sullivan, started to work at Clear Creek Distillery in 2005, he'd shock people when he said all Clear Creek's ingredients came from within 50 miles of their Hood River, Oregon, company just east of Portland. 
"It was mind-blowing to people that it was an option," O'Sullivan says. "What makes us unique is these connections we have with orchardists and berry growers and farmers we work with going on 35 years." 
A classic since the 1920s, quality pears make all the difference in this brandy-forward delight.
Founded in 1985 by Steve McCarthy and owned by Hood River Distillers since 2014, Clear Creek was among a handful of small, principled distilleries that helped establish a "farm to glass" trend, O'Sullivan explains. 
Now, Clear Creek is best known for its fruit brandies, some clear, some aged, starting with locally sourced pears, cherries, blue plums and raspberries. Most striking is its pear-in-a-bottle brandy, made by slipping bottles over barely developed pear buds and waiting for them to grow and ripen. Clear Creek is also celebrated nationally for its excellent liqueurs, too, made from Marionberries, currants, loganberries and more.
---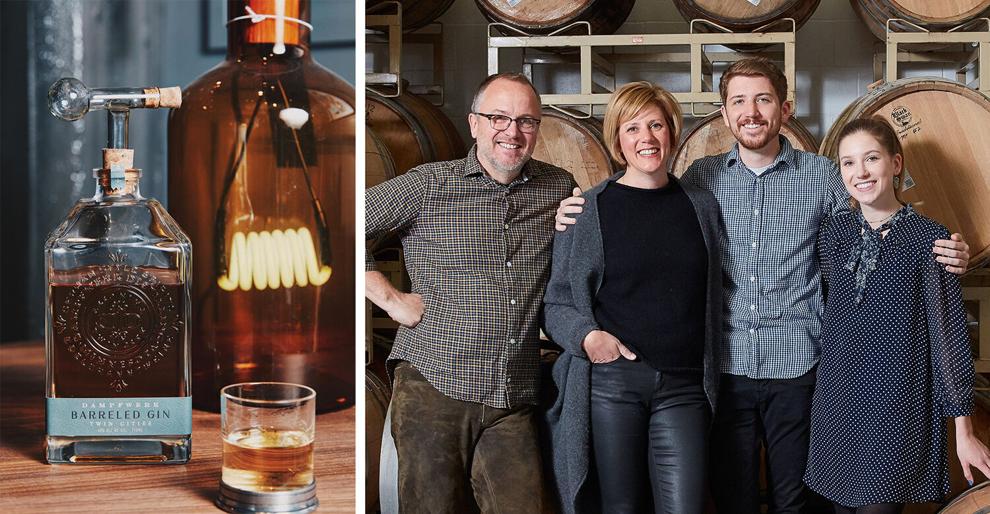 What makes gin sing in a cocktail? According to Dampfwerk, a family-run distillery just outside of Minneapolis, it's not just the botanicals. It's how they use them. 
"You can make gin in two hours," says Bridgit Loeffelholz, Dampfwerk's creative director. "We slow it to five or six. We're running our still really slowly so those botanicals are under tension longer. You get a lot of undertones." 
Dampfwerk's London dry gin focuses on gin's key botanicals, including coriander, angelica, orris root, lemon peel and, of course, juniper. Some they pre-soak, to soften them. 
This sophisticated take on the popular dessert drink combines peppermint liqueur with cold brew.
The result is a woodsy, resinous gin, earthy in style, with freshness from citrus at the front end and a nuttiness on the back. For a barrel-aged version, they use red wine barrels which "allow the floral aromas to sing a little more. It really carries through in every cocktail you put it into," Loeffelholz says. 
Dampfwerk is family-operated; Loeffelholz's parents are co-owners. Her German-born father, Ralf, is the main distiller and her brother, Christian, works on gin and whiskey. 
"Ralf really created everything to be drunk neat," Loeffelholz says. This includes the Crane gin, inspired by an ancient Prussian recipe. More juniper, plus rosemary, lavender, chamomile and clove, make it almost like an herbal liqueur. 
---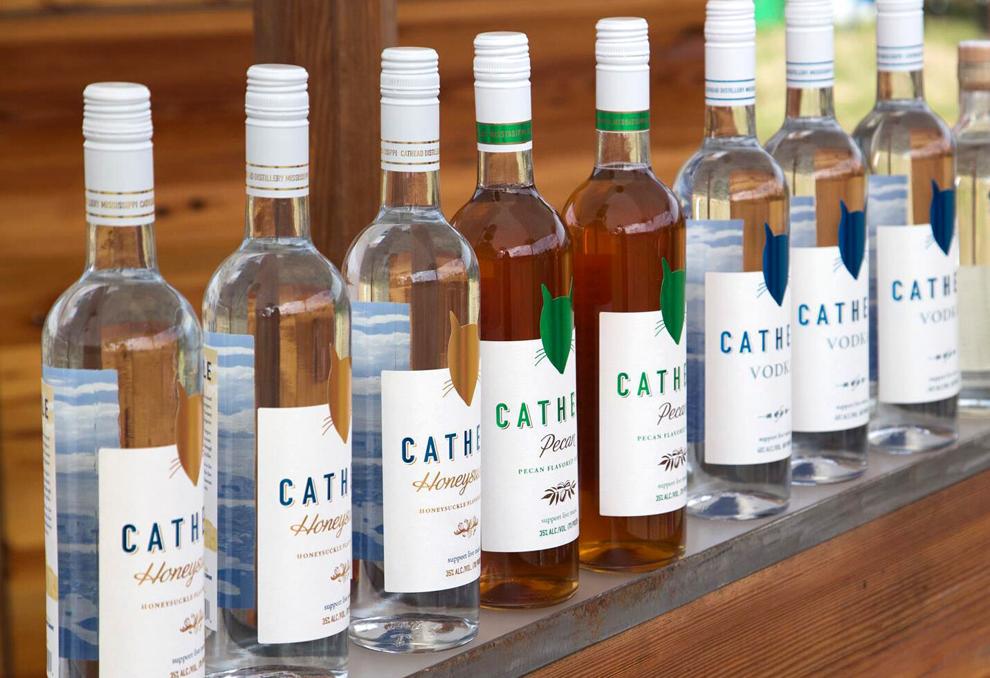 Flavored vodka feels like a relic of the 1990s, with flavors like coconut, whipped cream, blue raspberry and "cake." Cathead Distillery's mission takes a different approach. The distillery in downtown Jackson, Mississippi, instead prepares small-batch products that evoke the flavors of the South. 
Cathead, the first legal distillery in the state, was founded in 2010. It infuses several of its corn-based vodkas, such as an aromatic honeysuckle vodka, and a toasted pecan version, which is currently on production pause. 
Co-founder Richard Patrick approached the former as a liqueur, blending slowly to capture the mouthfeel and flavor of the honeysuckle more than the floral aromas. "We make natural honeysuckle into an extract using the white flowers," Patrick says. "It's very effervescent." 
In spring, Cathead released a bitter orange vodka made with extract from the Satsuma mandarins that start appearing in Southern grocery stores each November. 
---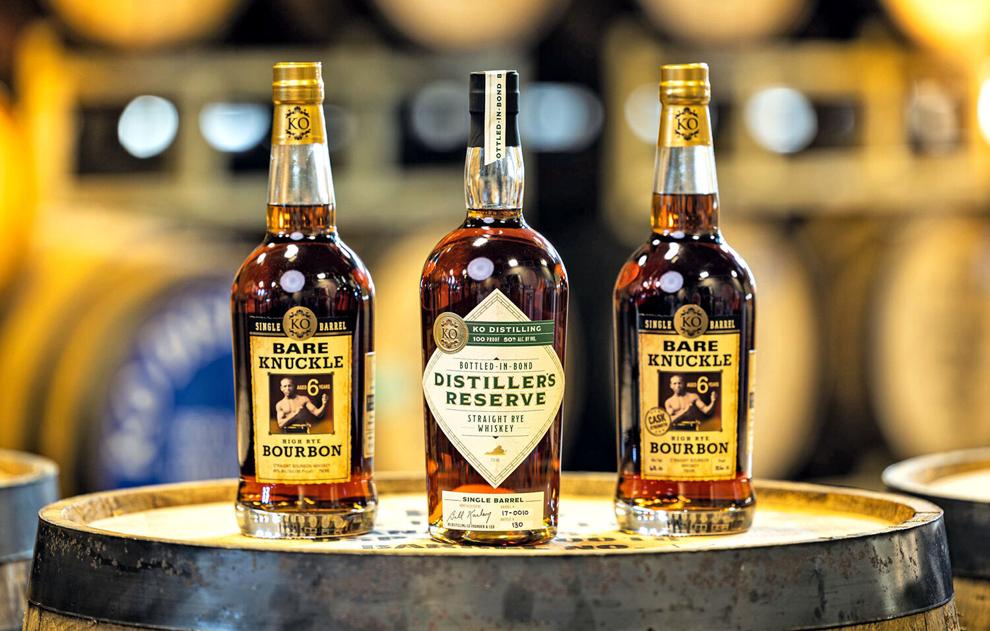 In 2013, former merchant mariners and longtime friends, Bill Karlson and John O'Mara, founded their distillery in Manassas, Virginia, with a love of great whiskey. Their two main product lines — Bare Knuckle and Distiller's Reserve — are made with rye, wheat, corn and malted barley from Virginia farms and they are fermented with a "workhorse" yeast that lets the grain do the talking. 
With notes of butterscotch, vanilla and anise, this warm whiskey drink is just as complex as it is sweet.
"The grain is really what puts forward all the beautiful flavors," says Peter Mowery, Virginia sales and marketing director for KO. For example, Mowery says, the cask strength version of the Bare Knuckle straight rye whiskey, which ranges from 120 to 128 proof, surprises people with its flavor profile. 
KO recently released a high rye bourbon, both in single-barrel and cask strength expressions. A bottled-in-bond rye is aged at least four years in new, charred American oak.