Dampfwerk Distilling in St. Louis Park, Minnesota, makes its aquavit in the style of kümmel, a northern German caraway liqueur that distiller Ralf Loeffelholz grew up appreciating. 
Here, creative director, Bridgit Loeffelholz, combines it with Dampfwerk's peppermint liqueur and cold brew coffee for a sophisticated, autumnal take on an espresso martini.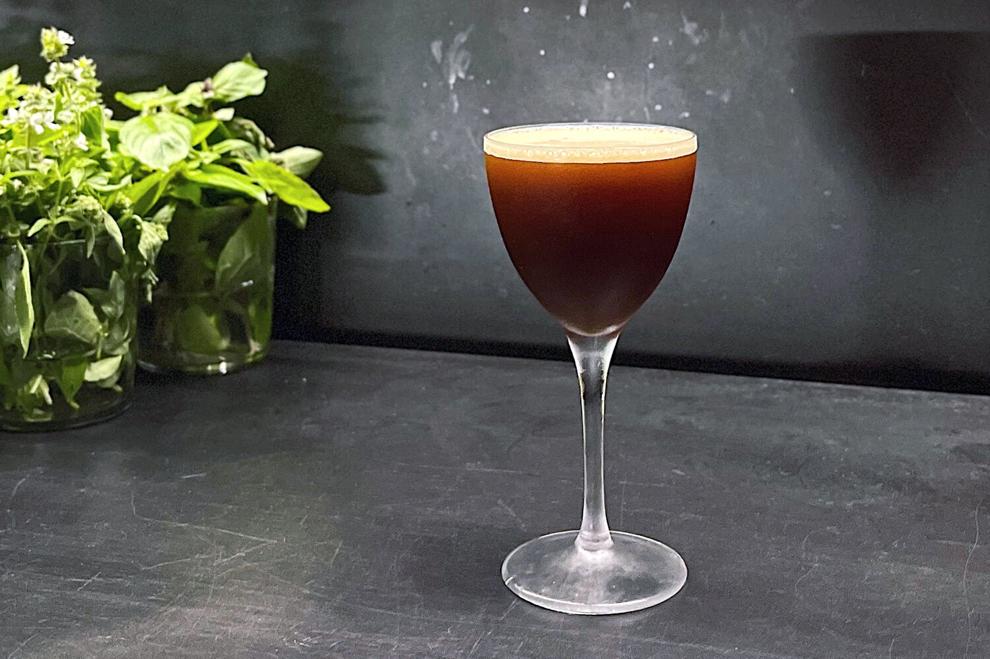 ---
Espresso Martini
1½ oz peppermint liqueur (such as Dampfwerk Pfefferminz3)
1½ oz chilled very strongly brewed coffee, preferably cold brew coffee
½ oz aquavit (such as Dampfwerk aquavit)
¼ oz dark brown sugar syrup (equal parts dark brown sugar and hot water stirred until sugar dissolves)
3 dashes brownie or Aztec chocolate bitters
Into cocktail shaker, add all ingredients, then fill with ice; cover with lid and shake vigorously. Strain, or preferably double strain, into chilled Nick and Nora or coupe glass.