Nutrient-dense and packed with flavor, microgreens brighten the flavor of these comforting dumplings. Conceptualized by chef Clark Myers of Jackson Hole's Provisions, he insists you shouldn't let the dumplings go ungarnished, saying, "The dressed microgreens on top of the dumplings add a bright and spicy crunch."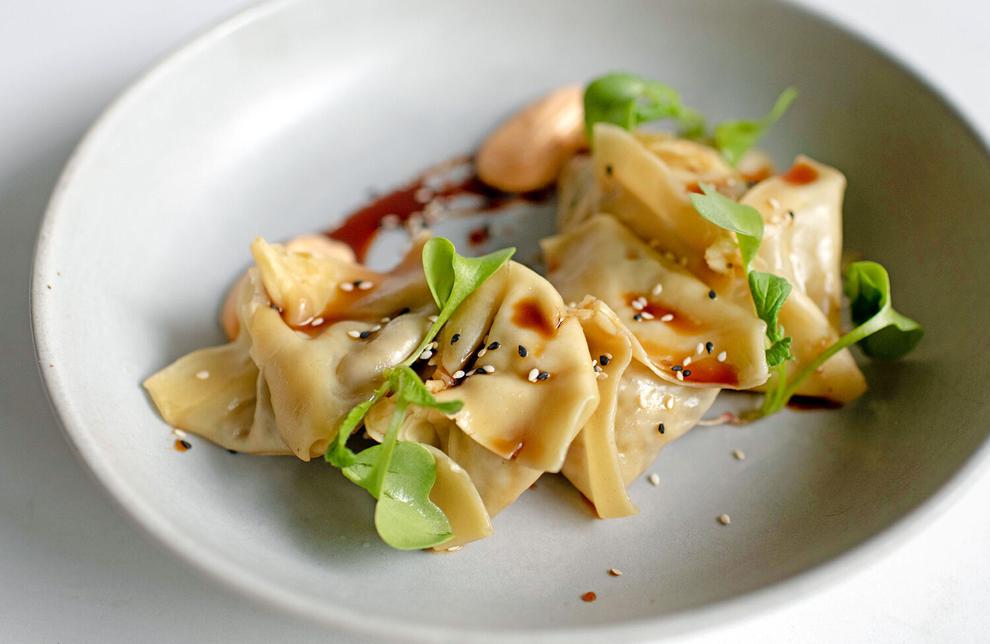 ---
Toasted Sesame Beef Dumplings
1 lb 90%-lean ground beef, preferably grass-fed
1 Tbsp coarsely chopped daikon radish microgreens
1 Tbsp minced green onion
1 tsp finely grated peeled fresh ginger
1 tsp minced fresh garlic
1 tsp salt
1 tsp sesame oil
1 tsp soy sauce
1 tsp white sesame seeds, toasted
½ (12- to 16-oz) package wonton wrappers (about 20 wrappers)
vegetable or canola oil
½ tsp finely grated peeled fresh ginger
½ tsp rice vinegar
½ tsp sesame oil
½ tsp soy sauce
1 cup daikon radish or wasabi mustard microgreens
black and/or white sesame seeds, toasted (optional)
Heat large covered saucepot of salted water to boiling over high heat.
Meanwhile, in large bowl, add all dumpling ingredients except for wonton wrappers and vegetable oil; gently mix with hand just until combined.
Prepare small bowl of warm water. On clean surface, in batches, spread out wonton wrappers. Shape beef mixture into 1-inch balls, each about 1 ounce. Place 1 ball in center of each wrapper. With finger, lightly moisten edges of wontons with warm water. Pinch opposite corners together toward center so that all meet up over the meatball; pinch edges firmly together so that the wrapper sticks and closes at the top of the dumpling.
Line large rimmed baking pan with paper towels. In batches, add dumplings to boiling water; reduce temperature, if necessary, so that water simmers. Cook dumplings 4 minutes. With slotted spoon, transfer dumplings to paper-towel-lined pan.
Preheat 12-inch skillet over medium heat. Add enough vegetable oil to coat bottom of pan; heat oil until hot but not smoking. In batches, stand up dumplings in skillet; cook 1½ to 2 minutes or until golden brown and caramelized on bottom.
Just before serving, in medium bowl, with fork, mix ginger, vinegar, sesame oil and soy sauce; add microgreens and toss to lightly coat greens with dressing. Place desired number of dumplings on plate; top with small bunch of microgreens and sprinkle with sesames seeds, if using, to serve.