If you're a connoisseur of food in the St. Louis area, you no doubt recognize the name "Bailey" as it is scrawled across the windows of everything from burger joints to dessert bars to catering facilities. The namesake hails from David Bailey, a St. Louis-born and -bred chef turned restaurateur, whose diverse portfolio of restaurants has helped shape the culinary scene in St. Louis over the past 15 years.
Bailey grew up in Dogtown. After being homeschooled, he tried a public high school for one semester before deciding it wasn't for him. Instead, he enrolled at Saint Louis University at just 15 years old, graduating by the time he was 19. He had no background or experience in culinary arts; rather, his journey to food was one born of practicality. He needed a job in college, and he was able to find one in the food service industry – bussing, waiting tables, delivering pizzas. It was nothing he was passionate about; it was just a way to make ends meet. But as he watched what was going on around him, he started noticing some disparities.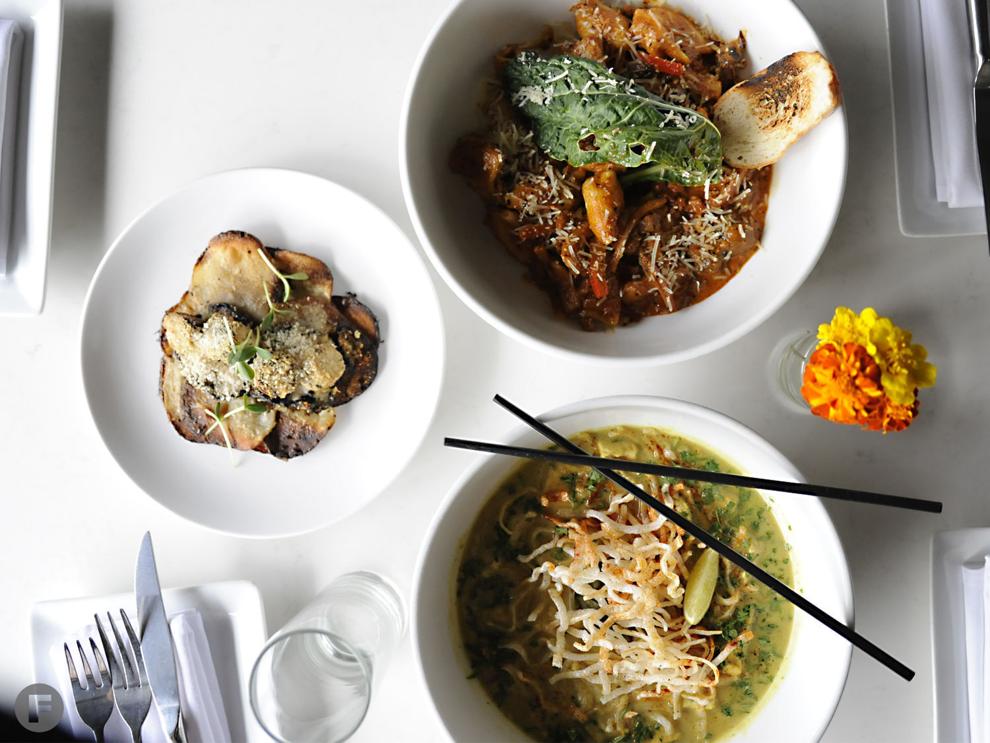 At the time – the late 1990s to early 2000s – there weren't a lot of options to get local or high-quality food in St. Louis. What did exist was mostly limited to fine dining – white tablecloths, reservations and expensive price tags. Frustration with this inequity helped fuel a desire, a commitment to himself. He resolved he would open his own restaurant by age 30: a place where he could control the price, the quality and, most importantly, the environment for both guests and employees. And that's exactly what he did.
One night while having a drink at 33 Wine Bar with then-owner, Jake Hafner (who now owns Civil Life Brewing), he noticed the lights off next door. Hafner mentioned remembered he had been wanting to open a restaurant. Soon after, Baileys' Chocolate Bar was born in 2004. Known for its romantic lighting, tasteful decoration and, of course, chocolate, the flagship restaurant still occupies the upstairs of its original space. You would be remiss not to try a chocolate Martini while visiting.
Growing that first concept into a diverse portfolio of restaurants and bars took a balance of strategy and creativity that is rare for the industry. The decision to open Rooster was predicated on its opposing hours to Baileys' Chocolate Bar, an initially smart plan that may have taken a touch of madness when the reality of working from 4:30am to 1:30am the next day set in for Bailey.
Each concept that followed – Bridge Tap House & Wine Bar, Baileys' Range, Small Batch, Pop and, most recently, Knockout BBQ – was dreamt up on the now-infamous list of restaurant ideas Bailey told Feast about back in 2013. And he's far from run out of ideas – even in the days leading up to Knockout's opening, he gazed toward the parking lot and talk about his eventual plans for that space.
For some chefs, "concept" might refer to a particular type or style of food, but for a Baileys' restaurant, it's a fully formed sense of a place – from the plate style to the customer it attracts.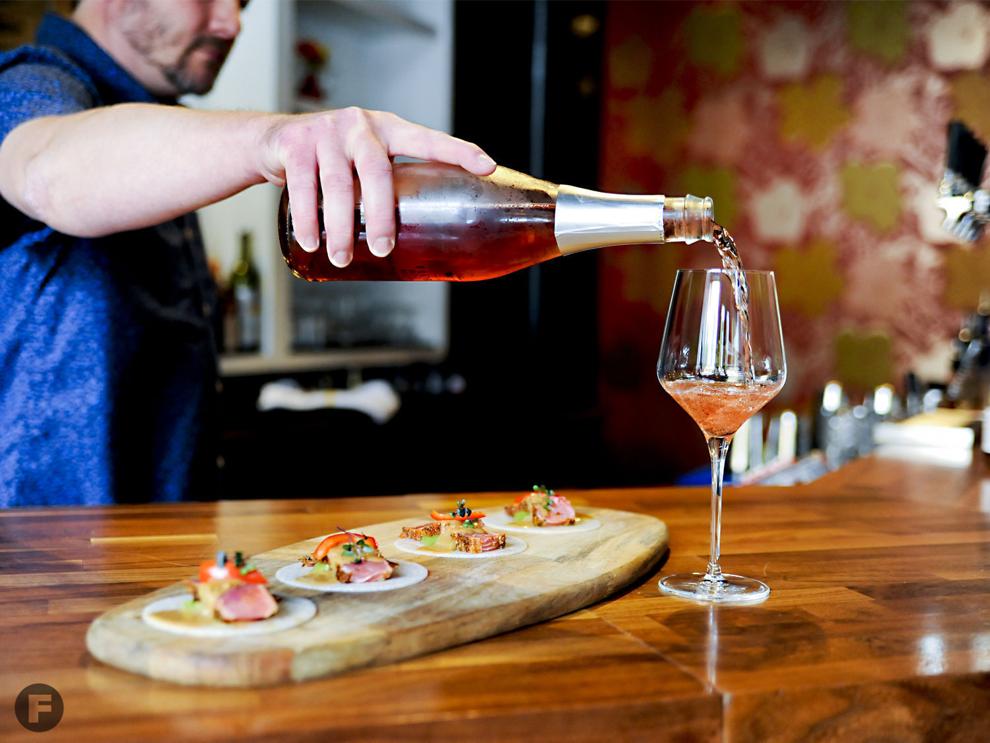 It's the aesthetic that makes many of the Baileys' restaurant concepts what they are – a credit he gives to his wife, Kara Bailey. It's not the brownie alone that makes you want to celebrate an anniversary at Baileys' Chocolate Bar, but the low lighting and intimacy of the space it's served in. Similarly, downstairs, the bright gold and pink wallpaper encourages a celebratory feel before you even order your first glass of bubbles. The most notable décor in any of the restaurants, though, is undoubtedly the adorably crude paintings of roosters that decorate Rooster on South Grand. Made by the third and fourth grade classes of his mother-in-law, a now-retired art teacher, the paintings are a staple almost as noted as the crêpes.
Each of these restaurants seems ahead of its time, but though Bailey has long been credited with staying on top of trends, it's not something he subscribes to. "I'm not a big trend person. I don't really follow those much. I just try to stay tuned into what the customers want," he says.
What is perhaps most interesting about the Baileys' Restaurants family is not the ambition to grow one restaurant into two or five or even the ability to manage the simultaneously shifting menus and needs of each specific one. It is how truly different each concept is from one another – which, in turn, makes them able to stand on their own.
And yet what's most impressive is that each concept still cohesively falls under the Baileys' Restaurant umbrella. The modernistic wallpaper and smoky scent of rye whiskey at Small Batch might appeal to an entirely different patron than the family- and dog-friendly patio with ample plates of brisket at Knockout. Or, maybe they are the same person, just in a different mood on a different day. That's the beauty of what Bailey has created.
As Baileys' Restaurant Group has grown to present high-quality food in a variety of styles, cuisines and atmospheres across the St. Louis area, the overall scene continues to grow – and that's to everyone's benefit. Bailey says he loves seeing independent restaurants popping up all over the city. Many of the chefs and owners started the way he did – bussing, waiting tables, cooking and waiting for an opportunity to create something of their own.
"I absolutely love seeing people who have worked in this town stay in this town. I think it's awesome," Bailey says.