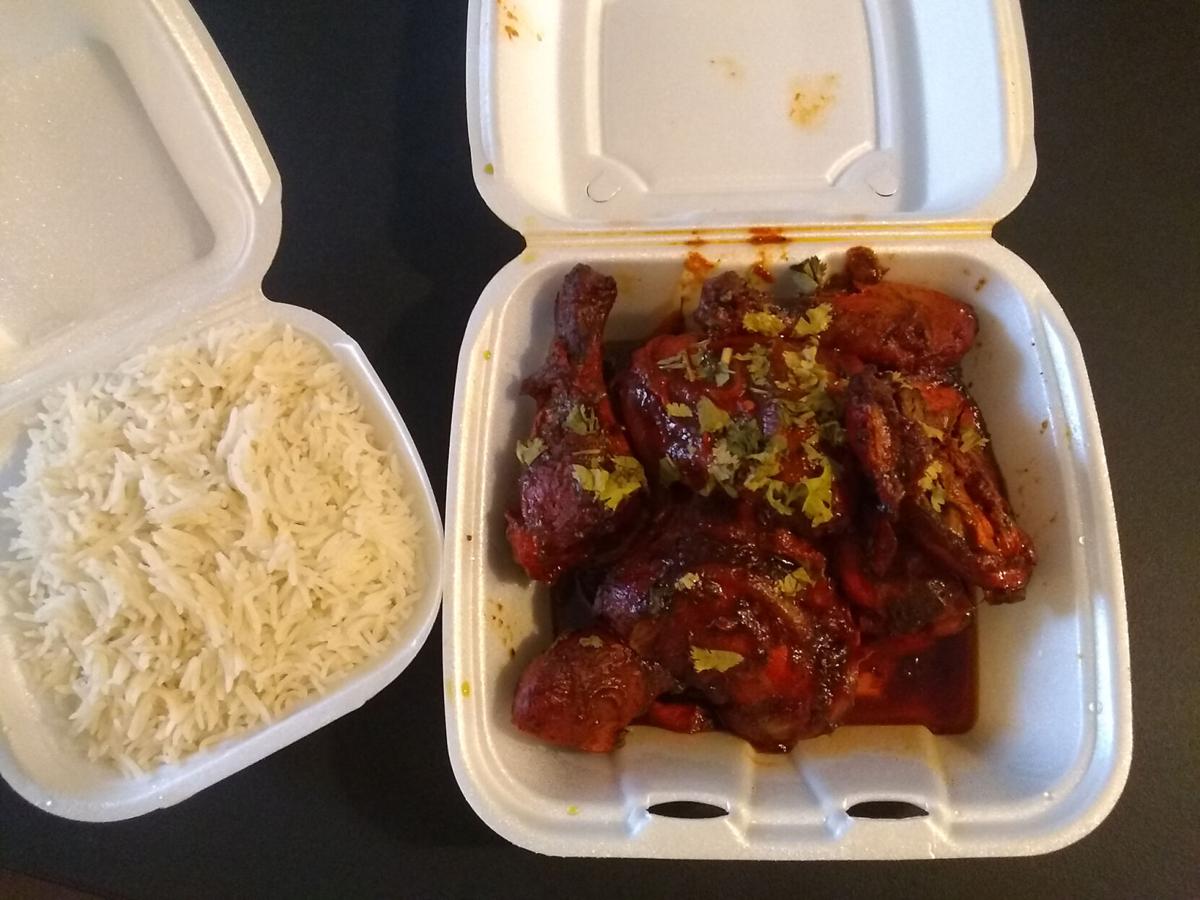 I still feel new to the world of Indian cuisine. Maybe I'll always feel new because there is so much to try.
I made another tour of the food for this week's review. I went to Bombay Indian Grill on Opelika Road in Auburn.
Though I was tempted to order Chicken Tikka Masala, I really wanted to try a different dish. As I went through Bombay's online menu, I keep going back to the list of Tandoori Specialties (Clay Oven Entrees). The restaurant's menu is extension, so even the Tandoori offerings are plentiful.
Since I was sharing my meal, I ordered the full portion ($15.99 before tax) of Chicken Tandoori. The menu's description was "chicken marinated in yogurt, mild spices and herbs." I also ordered a side of Basmati Rice and two orders of naan bread.
It was delicious and more than enough for two people (I had leftovers). The chicken had great a flavor, and I particularly liked the rice and naan bread. I would order the same meal again.
Because I liked my meal so much, I want to try more from Bombay. I think a vegetarian dish is in my future.
A full order of Chicken Tandoori and Basmati Rice from Bombay Indian Grill in Auburn.
Address: 1251 Opelika Road, Auburn
Telephone Number: 334-502-5200
Number of Forks: 4 ½ forks
Satisfy your cravings
With our weekly newsletter packed with the latest in everything food.