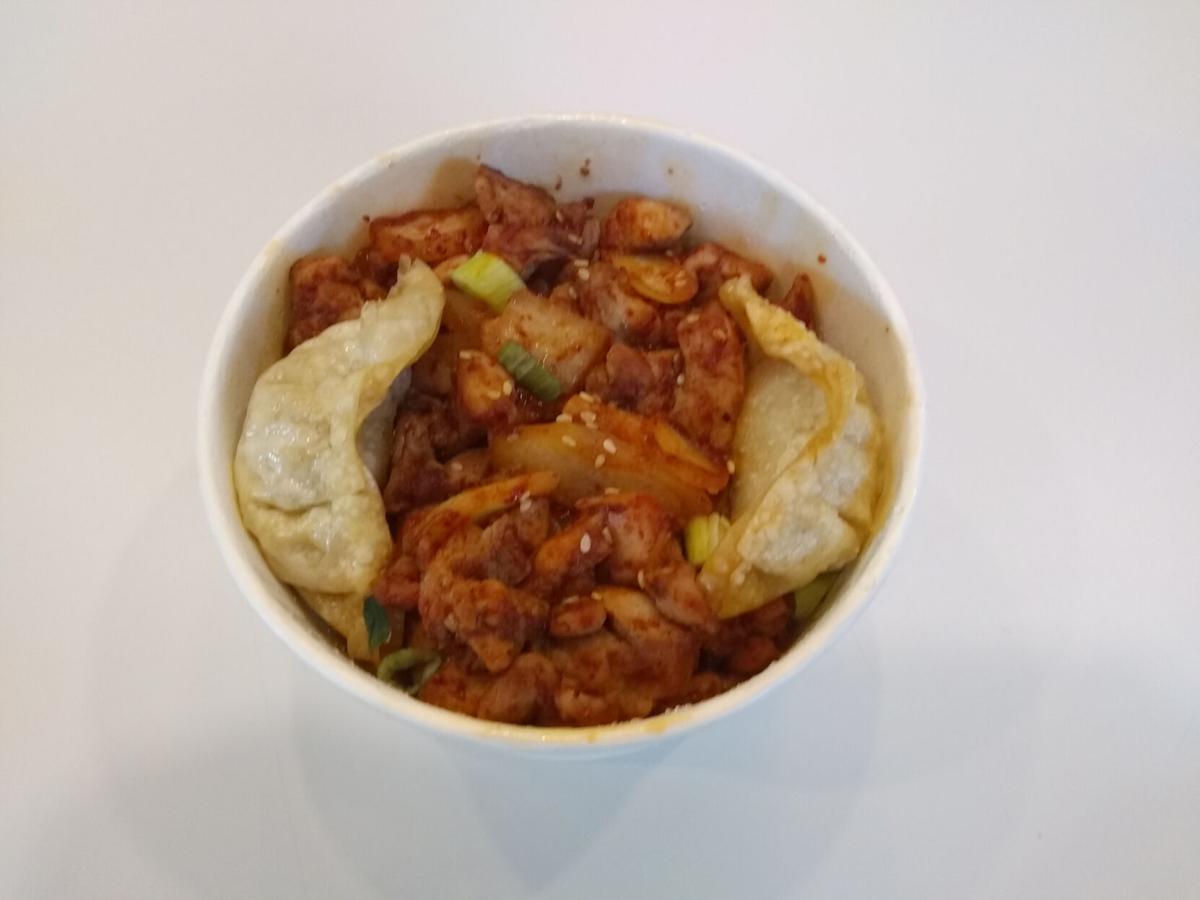 Bowl meals must be one of the most efficient ways to serve food. Everything's right there in one compact space. All you need is the utensil.
Interesting enough, I don't eat very many bowl meals, and this week's The Dish got me wondering why.
I visited ChickChickPorkPork and ordered one of the meals on the restaurant's lunch specials. They were meals from the Cup Bop menu.
After going over the menu a few times, I settled on the Spicy Chick Chick, which is stir-fried spicy chicken. After inquiring about it from the person at the register, he said it was his favorite. I figured it must be his favorite for a reason. I also asked if it was "really spicy," but he said it wasn't.
Armed with a trusty Coca-Cola (two, actually, just in case), I was ready to eat my Spicy Chick Chick. The meal comes with two dumplings, white rice and Yum Yum Sauce. The bowl is constructed with the rice on the bottom, then the spicy chicken, and then dumplings added to each side of the dish.
It was a lot of food. It's not a tiny bowl. It was also quite good. The bite-size chicken did have a spicy kick, of course, but it was manageable. I did have my drinks handy, though. And I particularly appreciated that it was white rice. I do like fried rice, but I prefer white rice, even to noodles.
The dumplings were really lovely. It tasted like pork. I would go back just for those. I'm glad the lunch special included them. Next time, I'm going to get an appetizer of fried dumplings, which I saw on the menu.
I was a bit late to the game, but bowls are mighty nice. And ChickChickPorkPork has a number of choices.
Address: 3810 Pepperell Parkway #2, Opelika