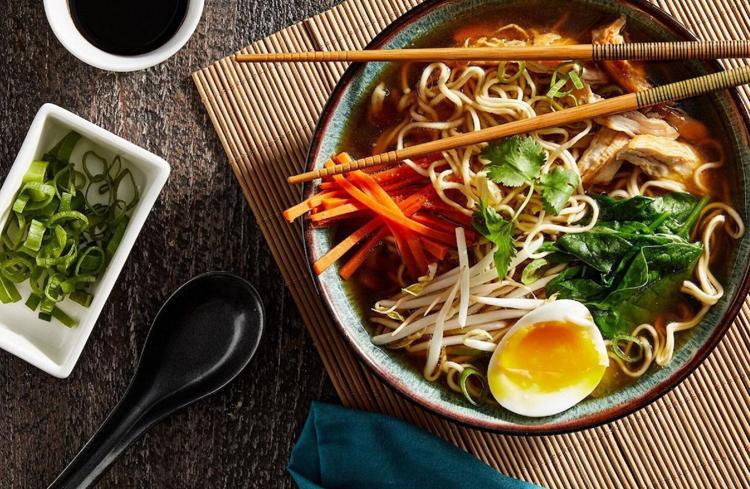 The Japanese-inspired cuisine is traditionally made with noodles, some sort of meat, soy sauce and scallions. Make your own stock for the dish — a hack every home cook should know — or use store bought if you're short on time.
This recipe is courtesy of McCormick.
4 cups chicken stock (Kitchen Basics® All Natural Original Chicken Stock recommended)
2 tablespoons soy sauce
1/2 teaspoon garlic powder (McCormick® Garlic Powder recommended)
1/2 teaspoon ground ginger (McCormick® Ground Ginger recommended)
2 ounces Simply Asia® Japanese Style Ramen Noodles (1 bundle)
1 1/2 cup cooked chicken, shredded
Pour stock in large saucepan. Add soy sauce, garlic powder and ground ginger. Bring to boil on medium-high heat.
Stir in ramen noodles and chicken. Cook 5 to 7 minutes or until noodles are tender, stirring occasionally.
Serve with desired toppings, such as bean sprouts, sliced green onions, hard-boiled eggs, snow peas, shredded carrots and baby spinach leaves.