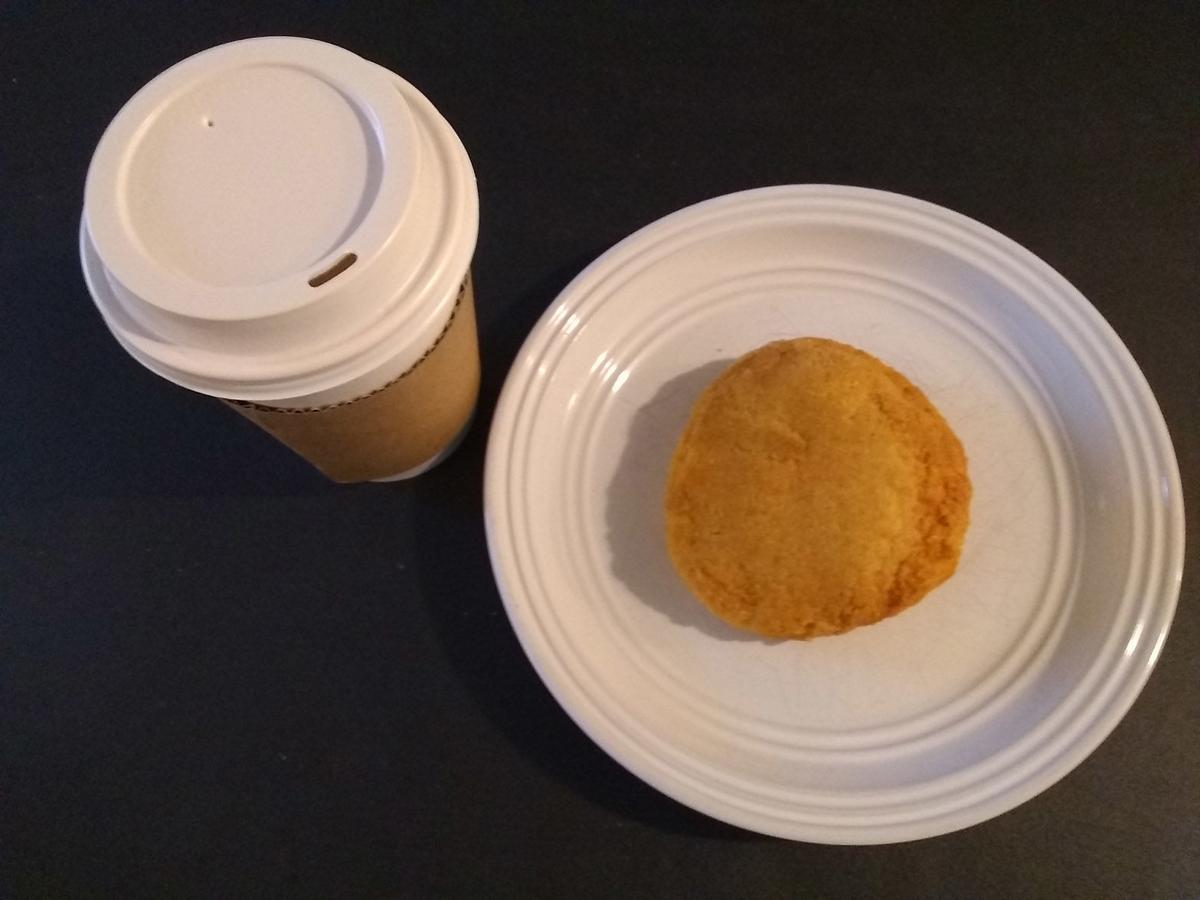 There's something very calming about a nice cup of coffee. A little respite from a hectic day, whether that hectic day is outside your home or inside.
A time to collect your thoughts. A time to slow down.
Ristretto Lounge is a place to get that nice cup of coffee.
The local shop has a welcoming ambiance when you walk in. It's a large space — enough to accommodate the people who were inside — with great lighting. I also noticed a person utilizing the outside seating.
After a look at its menu, which includes coffees, special drinks (hello Canadian Fog), matcha and teas, I decided to get a latte. I also ordered a soboro bun. It had a thin, peanut butter streusel-like topping. It was excellent, as was the latte.
After an internet search, Wikipedia told me soboro buns are sweet buns: "…a sweet bun with a streusel-like upper crust popular in Korea." The peanut butter added a wonderful savory taste to the sweet bun. It was a great combination.
With tax, the cost of my latte and soboro bun was $6.81. I thought it was a good price.
Ristretto Lounge is definitely worth a visit.
Satisfy your cravings
With our weekly newsletter packed with the latest in everything food.