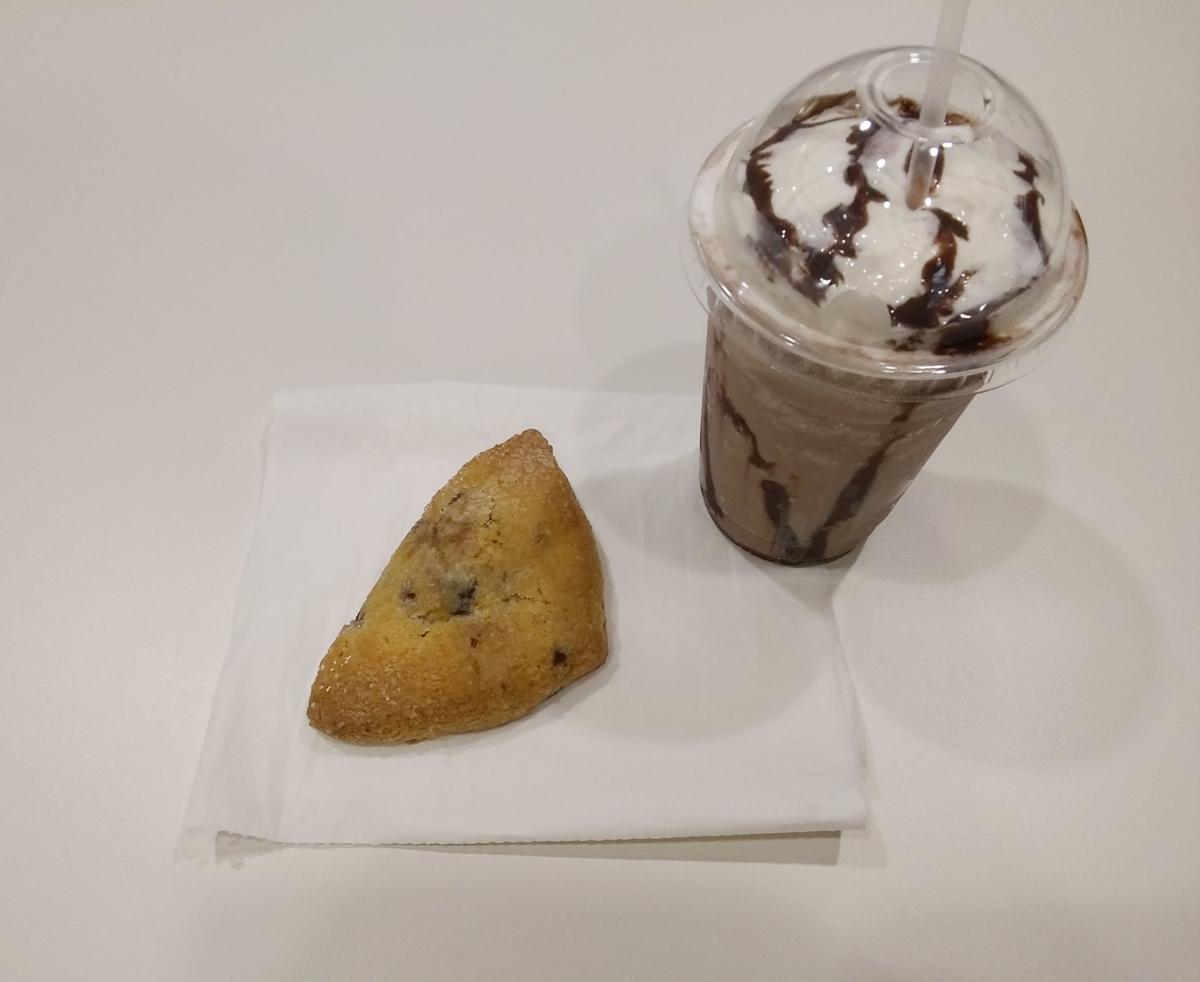 Recently, I wanted a nice pick-me-up. Not a full meal, but a little something.
And since my next food review was on deck, why not combine to the two?
I decided to go to One Bike Coffee in Auburn.
When I walked into the local coffee shop, my first search was for what to eat. As soon as I saw the selection of scones, the search was almost over. I just needed to pick what kind, and it was blueberry.
Now since I was in a coffee shop, I'm always inclined to order coffee though most — if not all — shops offer other beverages. Some type of hot coffee is my normal go-to, but I noticed One Bike's blended drinks list and wanted to try the Frozen Hot Chocolate. A later look at the shop's online menu (which lists a lot, by the way) described it as "a grown-up version of your childhood favorite."
The Frozen Hot Chocolate hit the beverage spot, and the blueberry scone was excellent. There was no skimping on the blueberries and equally as good was that it wasn't too sweet. After my initial bite, I wished I had bought another one for later.
Another great thing about One Bike Coffee: If I want, I can get my next pick-me-up from the drive-thru.