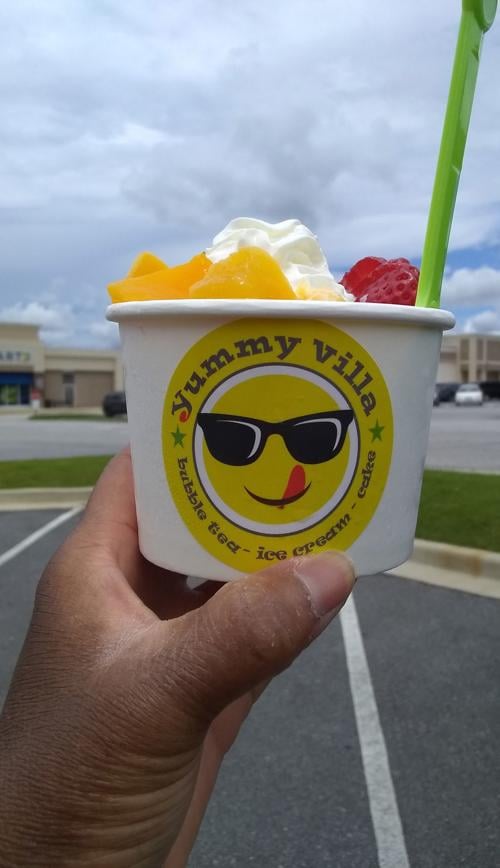 In my humble opinion, this shop is aptly named — Yummy Villa.
I decided to make my first visit to Yummy Villa for this week's food review. It definitely won't be my last. It really was yummy.
In the spirit of full disclosure, it was the pictures of the Thai Ice Cream Roll that drew me in. And that's what I wanted to try when I walked into the Opelika Road store. There's another Auburn location on South College Street.
I decided to have peach as my flavor in the hand-rolled ice cream. It was quite neat watching the crew member chop up the peaches into the ice cream, flatten it paper thin, then roll sections and put it in my cup. My ice cream roll came with two toppings, and I chose whipped cream (how could I not) and strawberry.
When my cup was handed to me, I noticed I received some peaches as well. I chalked it up to selecting peach as my flavor.
The Thai Ice Cream Roll was hands-down delicious. And quite pretty I might add. The cost was reasonable. With tax, my order was $6.53.
Yummy Villa's menu also includes bubble teas, fruit teas, smoothies, bubble waffle ice cream and milkshakes.
I know more Yummy Villa is in my future.