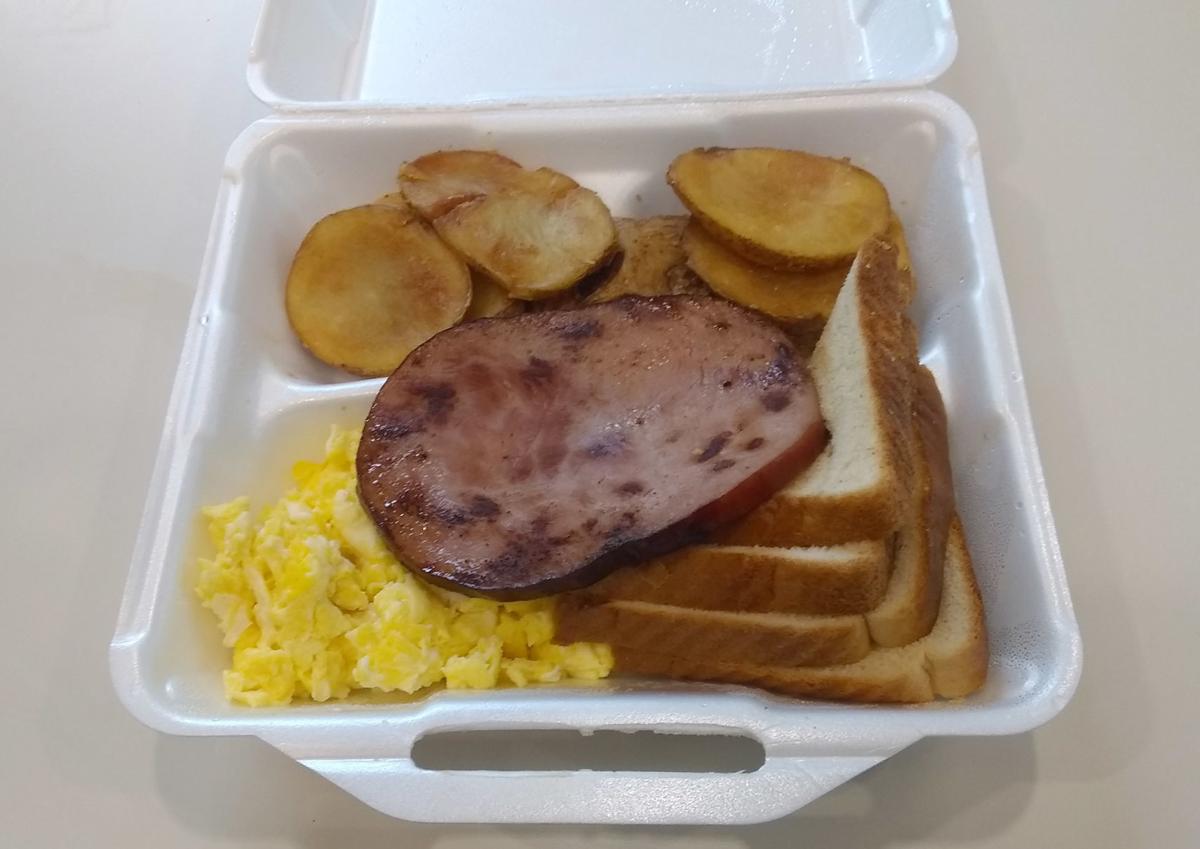 I had heard about it. Was told it was good. But had never tried it myself.
I did this week. And it's seriously legit. Breakfast from Byron's Smokehouse.
When I walked into the Auburn restaurant, I didn't know what to order, so I selected the breakfast plate with two eggs.
Along with the eggs, which I could get fried or scrambled, I received a choice of meat, grits or fried potatoes and toast or biscuit. My choices were ham, fried potatoes and toast. I also got my eggs scrambled.
I got my food to-go, so it didn't really hit me of how much food I received until I opened my container. It was a lot food for $6.54 with tax.
I normally don't go for ham, but I'm glad I did. It had a great flavor. It was my favorite part of the plate, even though I love toast (and yes, you can love toast). I thought the fried potatoes were good too, and the eggs were scrambled perfectly (and yes, it's possible to mess up eggs. Is someone looking at me?).
It was a great meal and a filling one.
It took me way too long to try breakfast from Byron's, but I should look on the bright side. I can make up for lost time.
Be the first to know
Get local news delivered to your inbox!