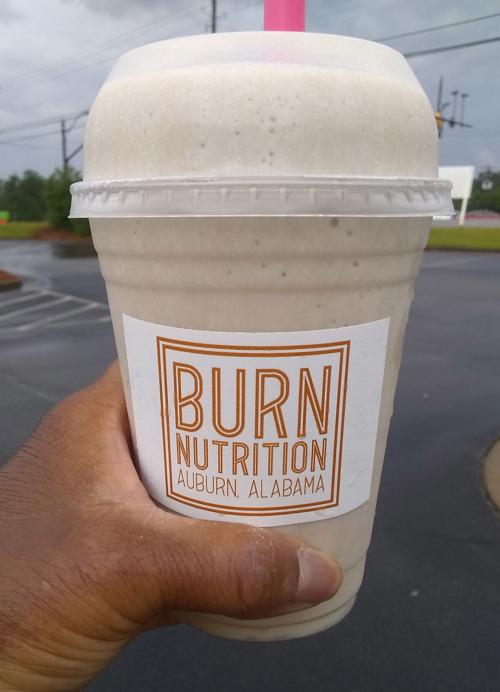 I do like a good shake, but this week I visited a place where I can have a good shake that is also nutritious.
Burn Nutrition on Opelika Road in Auburn offers a long list of classic shakes from Banana Pudding and Butterscotch to French Vanilla and Wedding Cake. To say there's a lot to choose from is quite the understatement, but on my first visit, I wanted to try to the Cookie Dough.
It was a good shake and really filling. I was happy with my selection. All of Burn Nutrition's classic shakes are dairy-free. Before tax, the shakes are $8.
Burn Nutrition's menu also includes coffees, which can be served hot, cold, iced or blended; loaded teas; and specialty drinks.
Because I enjoyed my shake so much, I want to try some other flavors. It's a good thing Burn Nutrition isn't that far from home.