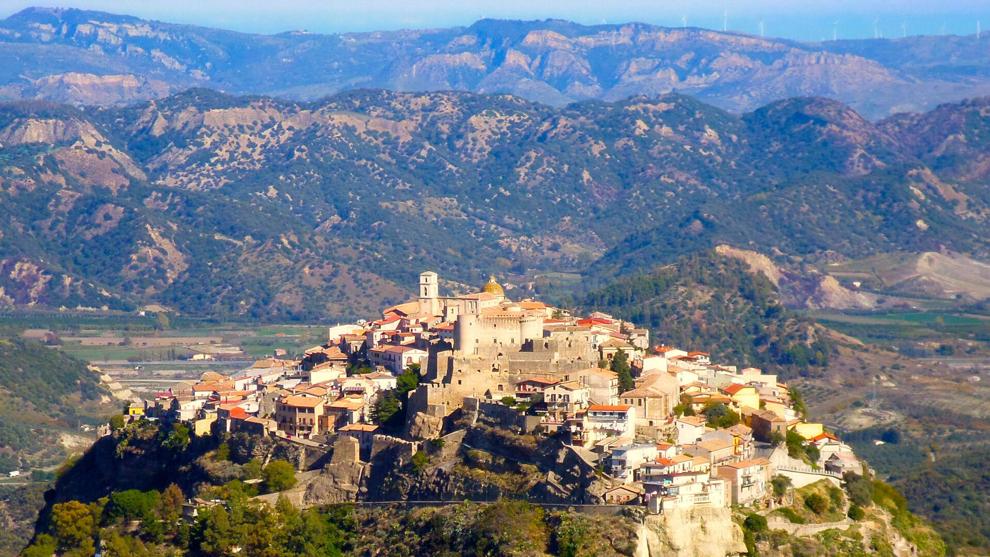 This village rises on a tuff rock cliff overlooking the Neto River. It's built in layers depending upon wealth: palazzos belonging to the richer families are at the top of the hill, the humble dwellings below, dug into the rock.
There's a Greek and Hebrew district with palm trees.
The baptistery here is the oldest Byzantine monument in Calabria, while the impressive well-kept castle features frescoed undergrounds and stables.
Santa Severina is known for its oranges. Villagers are dubbed Aranciaru, meaning "orange-eaters" in local dialect. Oranges grown here are the pride of Calabria, due to the fertile soil and exceptional nutritional qualities. They're sought after in top restaurants and fruit shows.