When you first bring a puppy home, you and your house are unfamiliar, so puppies often feel unsettled at first. While not unusual, nighttime crying can be heartbreaking for a new puppy parent.
These tips can help you calm a puppy before bedtime. Remember to be patient with your new furry family member, and the pup will soon settle into a routine.
Rock-a-bye, puppy
Let your puppy sleep near you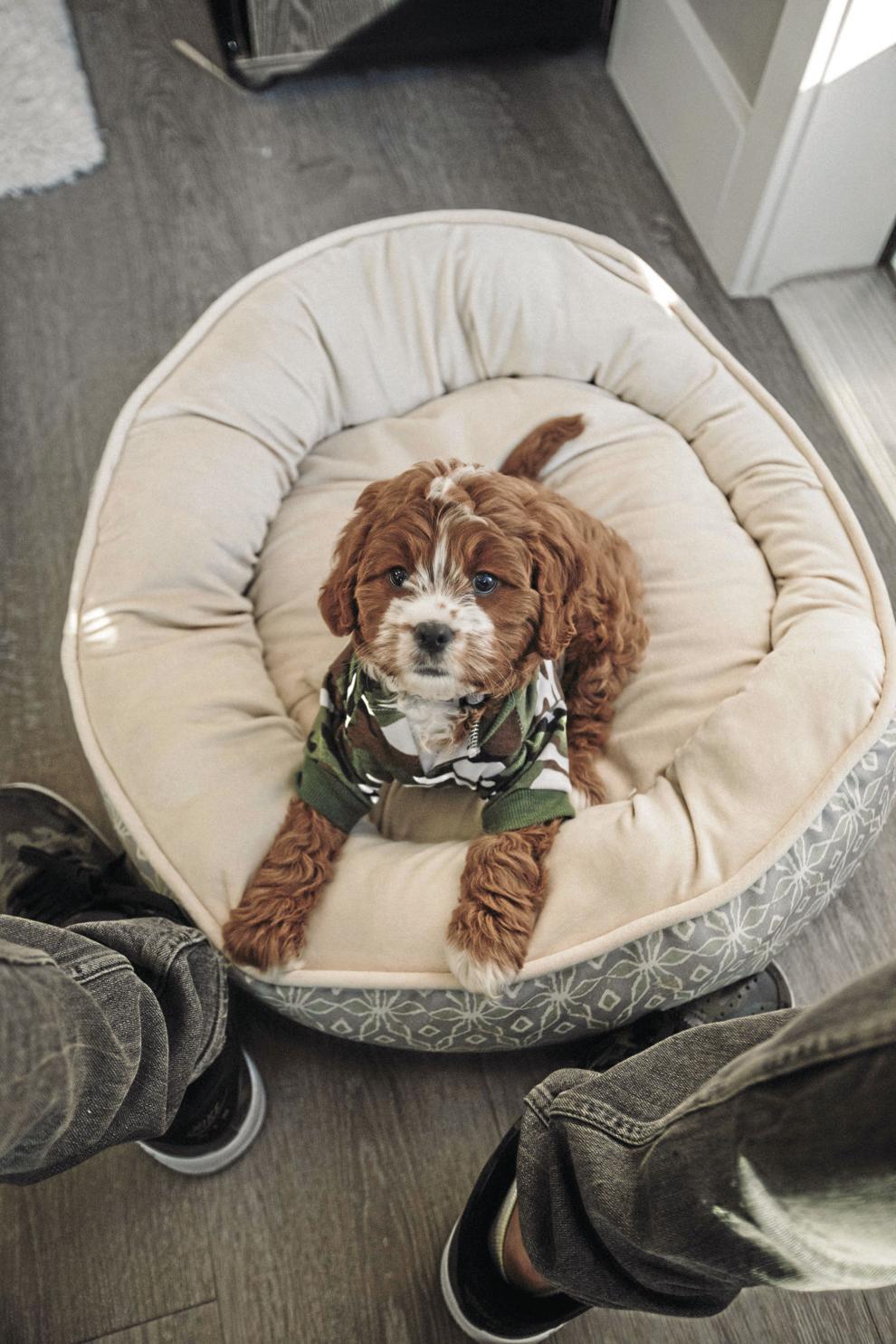 ‌Remember that your puppy has just been separated from their littermates and mother, and you are now their family group.
If you shut your puppy downstairs to sleep, they're probably crying because they want to be near you. This doesn't mean you have to let your puppy sleep in bed with you — unless you want to — but allowing them to sleep on their own bed in the same room as you is likely to stop their crying.
Bear in mind that your puppy will probably want to keep sleeping as an adult dog wherever they sleep as a puppy. It's easier not to let them sleep in your bed unless you're willing to allow it when they're fully grown.
Otherwise, training them to sleep in their own bed down the line will be another challenge to overcome.
Play with and exercise your puppy‌
A tired puppy is more likely to sleep soundly. If your pup is old enough to be walked and has been vaccinated, a pre-bed walk can help to tire them out.
Otherwise, a vigorous play session will help. Try throwing a ball or other toy for your puppy to fetch, either in the house or yard or engaging in a long game of tug.
Mental stimulation will also help tire your puppy out, especially if it's a working breed or other high-energy breed. Puzzle toys are great for mental stimulation, but even basic trick or obedience training sessions will get that puppy brain working.
Allow for potty breaks‌
Puppies usually head off to their new homes at around 8 weeks old, but most dogs can't go through the night without a potty break until they're at least 12 weeks old. If your puppy is crying at night, they may need to go out and do their business.
Just like you might expect nighttime wakings with a newborn baby, you should expect to get up once or twice in the night to let your puppy go potty. If you really can't drag yourself out of bed, place pee pads where your puppy can use them during the night.
Make sure to also let your puppy out last thing before you go to bed.
Comfort your puppy, but don't give attention
If puppies are crying in the night because they're bored and want some attention, giving it to them will only reinforce the behavior, and they'll learn that crying gets them what they want.
Never punish your dog for crying in the night, either; it doesn't work to change behaviors.
Offer comfort by allowing your dog to sleep near you, but don't pet them or talk to them if they cry in the night. Even telling them to shush is classified as attention, and likely to make your puppy whine more.
Try giving your puppy a T-shirt or sweater that you've worn so your scent can give comfort in the night without giving attention.
You can also buy toys that simulate the warmth and heartbeat your puppy will be used to, having spent its early weeks sleeping curled up with other dogs.
Consider underlying health conditions‌
If your puppy seems perfectly well during the day, it's unlikely that their nighttime crying is caused by a health problem. However, it's worth checking out if the crying persists after you've explored all other avenues.
Take your puppy to see a vet right away if you see signs of illness, injury or allergies, such as itching, runny eyes, limping, loose stools, loss of appetite, abnormal breathing, vomiting or lethargy.
Lauren Corona is a writer for BestReviews. BestReviews spends thousands of hours researching, analyzing and testing products to recommend the best picks for consumers.
Puppy teething tips
Puppies that are teething have a developmental issue, not a behavioral one. The American Kennel Club offers these tips to get your puppy through it.
Puppy teething tips
Control the environment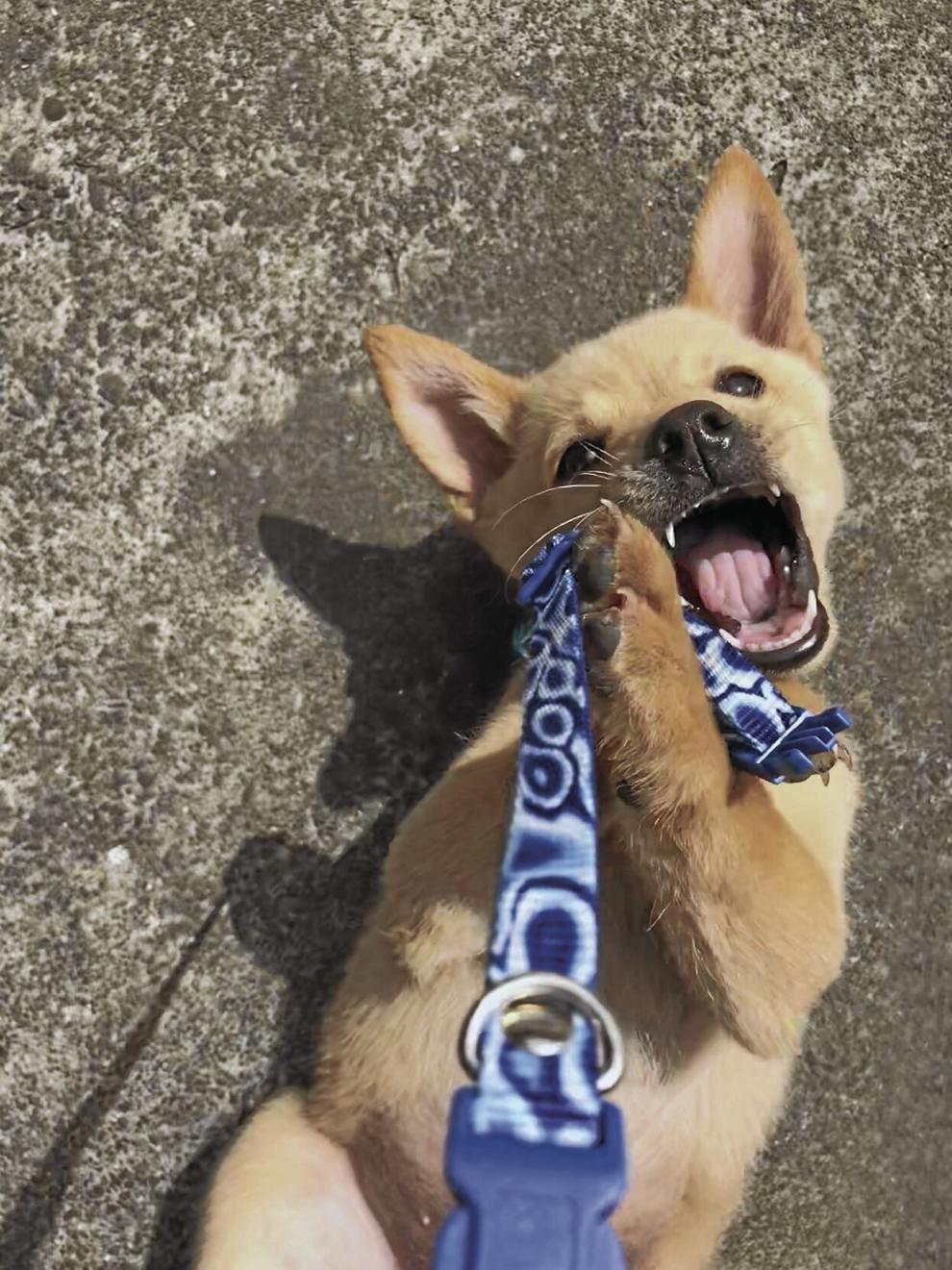 Make sure that you aren't the only readily available chewable object, and puppy-proof your home.
Provide an assortment of acceptable toys for your puppy to chew on.
Have an acceptable alternative close by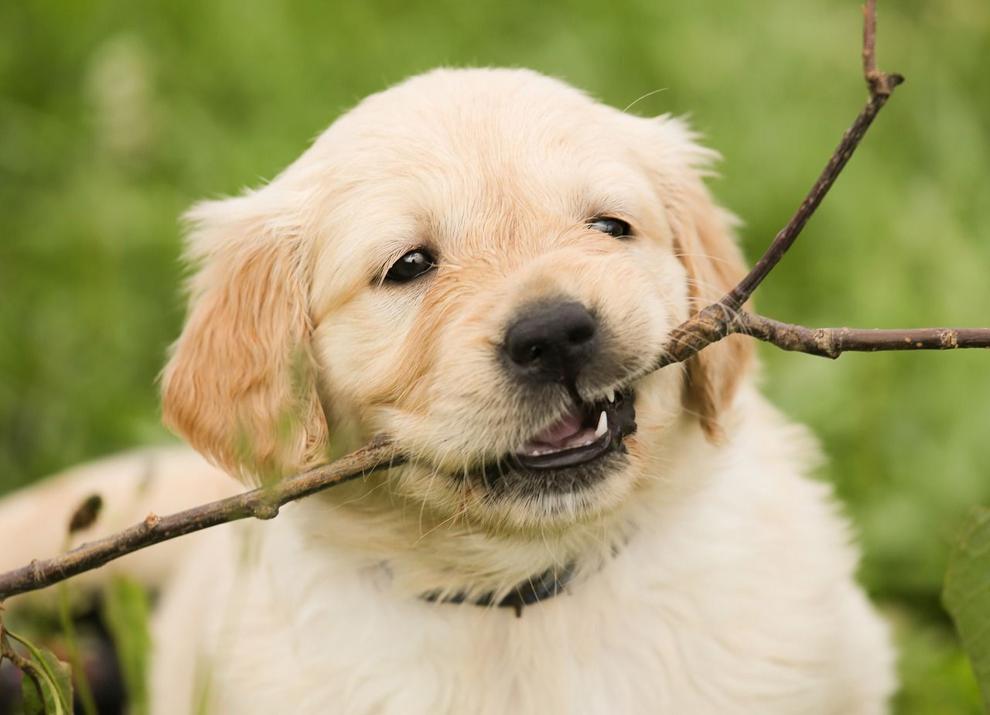 Keep the toys in places where you can easily reach them so you can quickly offer a proper alternative when the puppy feels a need to chew. If your puppy chews you or an inappropriate object (your shoes), give him one of the acceptable toys to chew on.
Teach your puppy that nipping is not OK
If your puppy nips and bites too hard, teach the puppy that this is not OK by ending the interaction. You can pull your hand away, say, "OW!" and leave the puppy for a few minutes. Then try again so your puppy has a chance to act appropriately.
Take care of your dog's teeth at all ages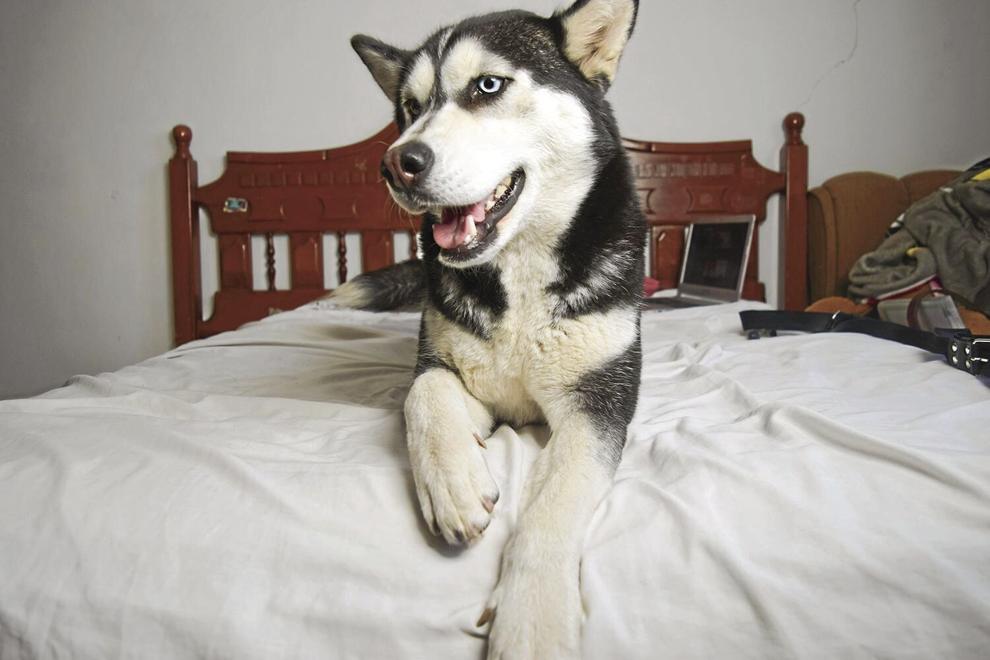 Using flavored enzymatic toothpaste specially formulated for dogs and a doggie or child's toothbrush, brush your dog's teeth on a daily basis. Brush her teeth like you would your own and focus extra attention on the gum line.
Start with short brushing sessions, even letting your dog just lick the brush or just touch the brush to one tooth, so she gets used to it and begins to accept the process. Work up to more thorough brushing sessions. Give different flavors of toothpaste a try and see which one she likes best.