In addition to providing the mental and physical stimulation your dog needs, practicing agility is a great way to bond with your pup. But where to begin?
In the sport of canine agility, handlers direct dogs around an obstacle course that includes weave poles, jumps, tunnels, see-saws and A-frames. Competitions exist for the more advanced dog athletes, but many people practice agility with their dogs just for fun.
If you want to start agility training, first consider if it is suitable for your dog, and if your dog would enjoy it.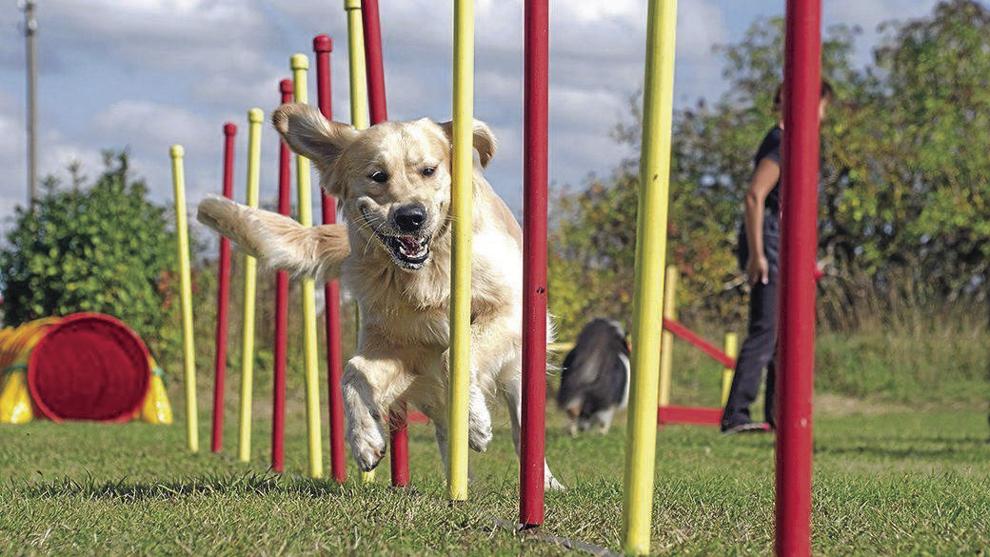 The sport's high-impact running and jumping aren't suitable for young dogs; it can give them joint and hip trouble later in life. It's best to wait until your dog is at least a year old — 18 to 24 months, even, for large breeds that take longer to physically mature.
On the other end of the spectrum, hardcore agility training might be a bit much for senior dogs. Keep the workouts light if they're healthy for their age.
Personality is also a factor. Active dogs who like to "work" and are eager to please generally thrive at agility, especially if they're treat-motivated.
Here are four tips to get you started on agility training for your dog.
Start with obedience and flatwork‌
Strong recall and following directions is essential in agility drills. Start training your dog with basic commands, such as come, down, sit and stay.
Get up to speed on "flatwork," or the parts of agility done on flat ground, such as walking (or running) to heel, directing your dog left or right and sending them out away from you.
If your dog hasn't reached physical maturity and isn't ready for high-impact agility training, flatwork is the perfect place to start.
Beth and the Dogs on YouTube has an introductory video to agility flatwork, featuring 10 exercises you can work on before pursuing agility training.
Learn dog agility basics‌
Decide which obstacles you want to train your dog on first.
Jumps are the easiest place to start with most dogs, beginning with open hurdles. Tunnels are trickier for large dogs who may need to crawl through. A-frames are easy for most dogs to master, but not the most practical at-home equipment for beginners.
These online resources can help you train your dog on specific agility maneuvers:
Get some basic dog agility equipment‌
If you want to train your dog at home, you'll need some basic agility equipment to start.
Begin with just one or two items and expand your collection down the line if your dog enjoys it. Some dog owners find whistles and clickers useful when agility training, and a full, easy-access treat pouch is handy as well.
Here are three agility products we recommend:
Find a local dog agility group‌
You might want to start training with a group before you buy agility equipment yourself.
The majority of agility groups and clubs offer beginner classes, so this is an excellent place to start for many people, especially those with little dog training experience.
Consult the American Kennel Club, United States Dog Agility Association or another organization to find groups in your area.
Lauren Corona is a writer for BestReviews. BestReviews spends thousands of hours researching, analyzing and testing products to recommend the best picks for most consumers.
Benefits of puppy love
A growing body of scientific research suggests that having a canine companion is associated with a number of health benefits, including improved cardiovascular health.
Benefits of puppy love
What the research says
Two additions to this collection of evidence come from two articles published in the October 2019 issue of Circulation: Cardiovascular Quality and Outcomes.
The first article, an analysis of multiple studies, found that compared with people who didn't have dogs, dog owners were on average 24% less likely to die over a 10-year period, and 31% less likely to die from a heart attack, stroke or other cardiovascular condition. The second was a study looking at how dog ownership affected survival once people left the hospital after a heart attack or stroke. Using data from the Swedish National Patient Register, the researchers looked at how well people who owned dogs fared when compared with people who weren't dog owners. Study subjects included people ages 40 to 85 who had a heart attack or ischemic stroke (the type caused by a blocked blood vessel in the brain) between 2001 and 2012.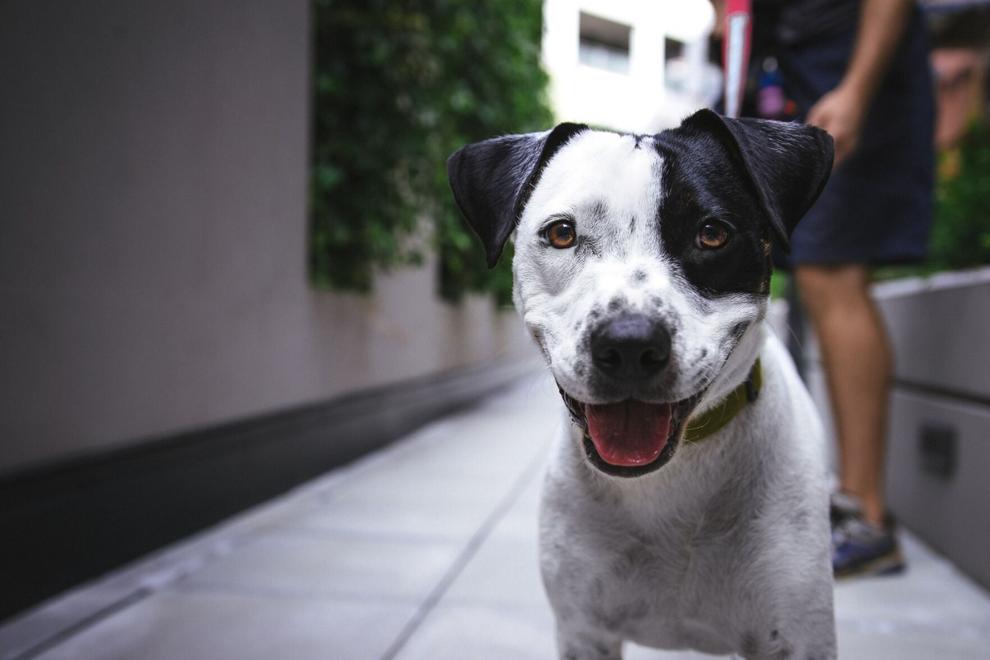 Researchers found a lower rate of death during the study period for dog owners versus non-owners. Dog owners who lived alone had a 33% lower death rate after a heart attack than non-owners, and a 27% lower death rate after a stroke. Death rates were 15% lower for heart attack survivors and 12% lower for stroke survivors who lived with a partner or child and a dog, compared with those who had a partner or a child, but no dog.
Analyzing the findings
Demographic data show that dog owners are more likely to be married, which has been linked to better health. They're more likely to have the physical space for a dog, which means they might have a higher income level. But even after adjusting for those and other confounding factors, evidence of a benefit appears to remain in the data, says Kazi. "After reviewing the literature, it's my conclusion that there is very likely some effect from having a dog," he says.
He cites several possible reasons for this apparent benefit:
Increased exercise
Studies show that people who have a dog exercise more and spend more time outside, when compared with those who don't, says Kazi. This is true simply because people have to walk their dogs and care for them. Both the exercise and the outdoor time can bring benefits, such as lowering blood pressure and cholesterol and improving heart rate.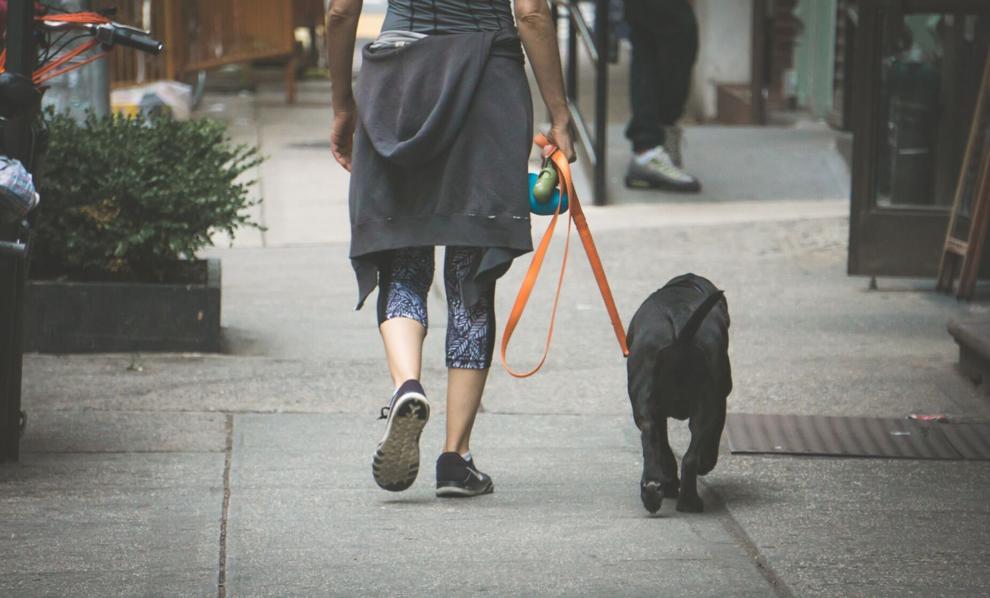 Stress reduction
Stress is another known risk factor for heart disease. A 2001 study found that pet ownership in conjunction with treatment with an ACE inhibitor did more to reduce stress-related blood pressure spikes than ACE inhibitor treatment alone. A 2007 study found that in people hospitalized for advanced heart failure, blood pressure and levels of certain stress hormones dropped after a 12-minute visit from a therapy dog.
Improvements in mental health
"Another big part of the benefit of dog ownership is probably its effect on mental health," says Kazi. People who own dogs forge a connection with their pets, which could make them feel happier. This effect may be greater for people who live alone, who may be at higher risk for anxiety and depression. "It's likely that there is also a strong mental health benefit that may translate into better cardiovascular health and survival," says Kazi.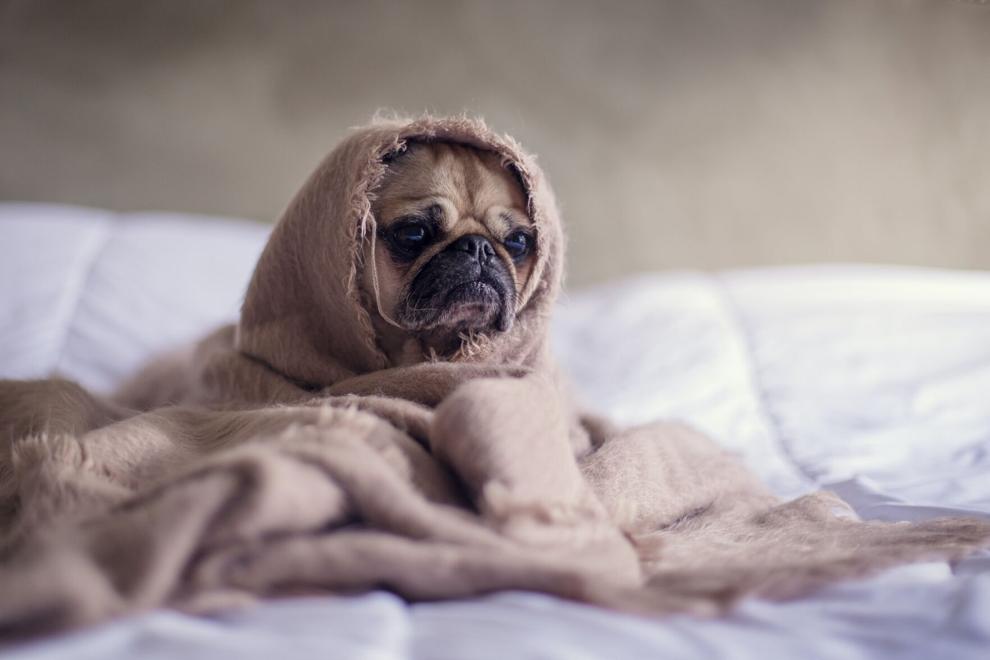 Introduction of health-promoting bacteria
Dogs may also have an effect on the human body's intestinal bacterial population known as the microbiome, because they introduce germs to the home, says Kazi. These microbiome changes may help heart health, an effect similar to that seen when you eat healthy probiotics found in fermented foods.
What about cats?
Can cat lovers get the same benefits? "The available evidence is almost entirely about dogs," Kazi says. There may be some mental health benefits from cat ownership. But you're not getting the same physical benefit of exercising. Until there are more studies, it's hard to extrapolate these findings to other pets, he says.