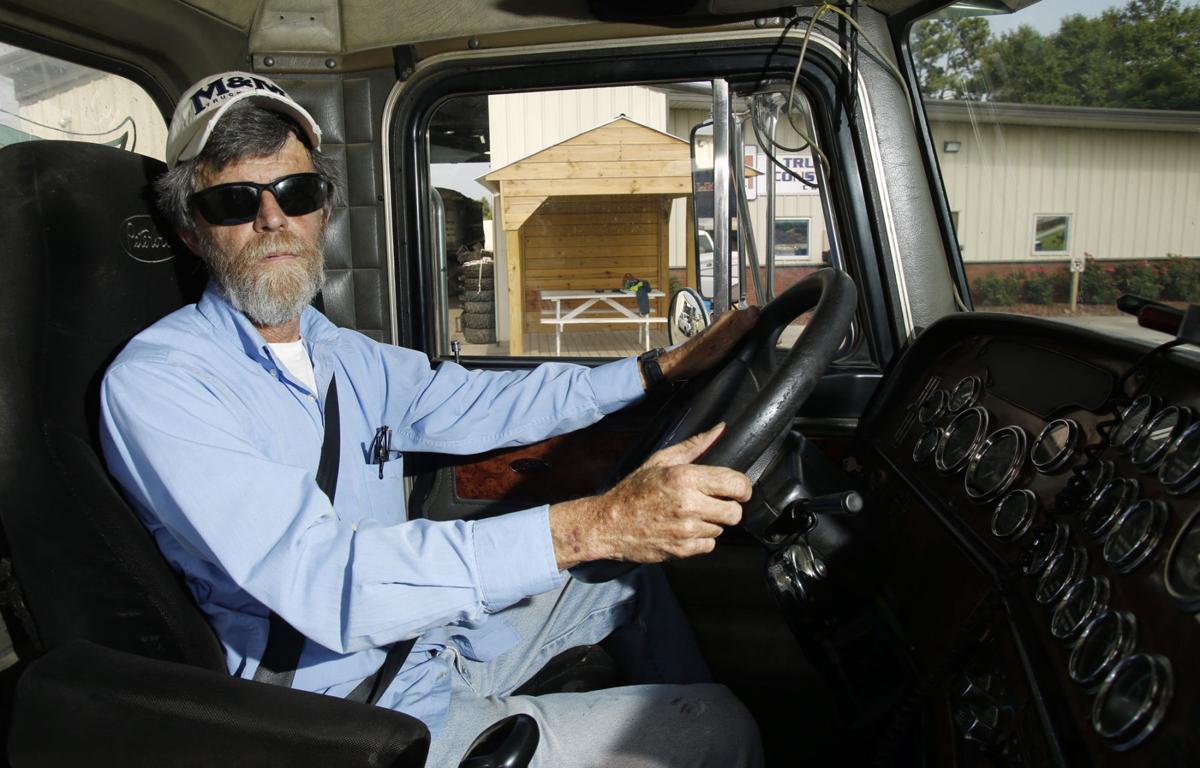 Truck drivers and registered nurses seeking jobs in the Opelika-Auburn metro area just might be in luck.
According to local officials from M&M Trucking Co. and East Alabama Medical Center, trained professionals in both trucking and nursing are currently in high demand, and both entities find themselves hiring frequently.
The Alabama Department of Labor published a press release last week maintaining that truck drivers and registered nurses continue to be the most sought-after employees in the state, as hourly pay for truck drivers averages $19.91 per hour, while the average for registered nurses is estimated at $27.53 per hour, according to Help Wanted Online data.
In the Lee, Chambers, Macon and Russell counties area, ADOL Communications Director Tara Hutchison said the number-one most sought-after employees are truck drivers, with registered nurses following closely behind.
"These occupations are pretty much what you're going to see statewide," she said.
"Truck drivers are very popular because a large number of drivers are 45 and over, which means a lot of people are retiring out of professions. Nurses are some of the higher-paying jobs in Alabama. There's a demand for lots of medical positions other than just registered nurses, too," Hutchison said, some of which don't require traditional four-year degrees.
Mark Brennan, driver manager at M&M Trucking Co. in Auburn, said his business is continuously hiring.
"If you look at hiring across the board, a lot of times you'll see more than 100 percent turnover in a year. We won't lose everybody, but we will lose a lot. That means continuous training, continuous hiring," he said.
Brennan explained high turnover is common in the trucking business due to changing governmental regulations, which he believes could be avoided if politicians consulted more frequently with truck drivers.
"It's not a bad life," he said, adding that drivers can earn between $80m000 and $100,000 a year in the profession. "I was close to getting my masters degree in industrial relations labor when I took this job close to retirement. You can be a truck driver as long as you're safety conscious and have a high school education."
Holly Williams, employment coordinator for East Alabama Medical Center, said constant demand for patient care creates a growing need for personnel in the medical field, so the Opelika hospital proactively seeks nurses.
"EAMC has experienced an increase in our population of patients served, which creates challenges. Despite increasing vacancy and turnover rates, we do better than most hospitals in the state and even the country," Williams said. "While our population continues to grow and age, EAMC anticipates the increased need for nurses and is prepared with a robust recruitment program and scholarship program."
Williams said EAMC awards eight to 12 scholarships per semester, which allows students from neighboring colleges to work in non-licensed level positions until they graduate and receive their license, at which time they are promoted to full-time registered nurses within the hospital.
"This scholarship program provides students with financial assistance and it assures EAMC of well-trained, competent healthcare professionals," she said.
Anyone interested in truck driver or nursing positions is encouraged by ADOL to visit the Opelika Career Center at 2300 Frederick Road.