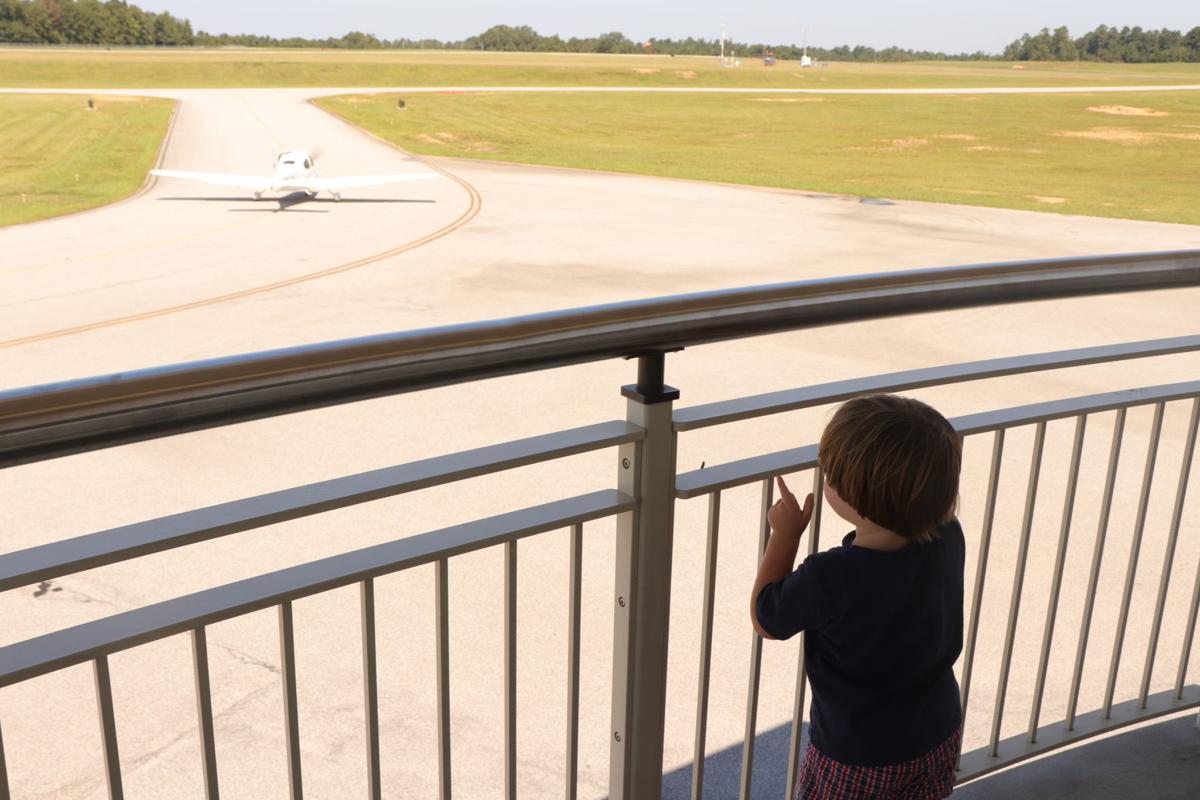 There are more than 60 planes relocated to the Auburn University Regional Airport and 200-plus room reservations at the Hotel at Auburn University as evacuees from Florida are finding a home in Lee County for a few days.
As Dorian threatens families and homes throughout Florida, Georgia and the Carolinas, evacuees are finding relief at hotels, camp grounds and restaurants in Lee County, including Auburn University-related facilities. The Hotel at Auburn University is attempting to make things as easy as possible for guests.
"The spirit of Auburn is the true spirit of southern hospitality," said hotel managing director Hans Van Der Reijden. "And I think you catch that much better in a mid-sized town like Auburn than in a big city."
The hotel is offering a reduced rate for guests. In addition, it will waive the typical cancellation policy since Dorian's course is unknown.
"In a time of need you need to really put your bottom line aside and see where you can help and so we dropped our rates significantly to accommodate as many as possible," Van Der Reijden said.
A local church in the community, which asked not to be identified, has even reached out to local businesses about how best to provide care packages for evacuee guests to take home with them.
"I thought [this] was just such a fantastic gesture," a volunteer said. "And it shows that when we combine our efforts, we can really make a difference in people's lives."
At the Auburn University Regional Airport, planes from affected areas are taking refuge to escape damage, which has become a routine for the local airport during times of hurricane threats along the Gulf and east coasts.
Embry-Riddle Aeronautical University, located in Daytona Beach, Florida, has found a place to stay at Auburn in the past, said Bill Hutto, airport director.
It moved 60 planes to Auburn. Additionally, other private plane owners have parked their planes at the airport as well.
"Some of our student organizations and aviation student organizations have reached out to the Embry-Riddle pilots while they're here to make them feel at home and be hospitable to our guests," Hutto said.
The state of Alabama's Aeronautics Bureau sent out a message that Auburn would be allowing planes to stay during evacuation. While there would normally be a fee associated with overnight parking, those are being waived in light of Dorian, Hutto said.
"Our community is a very hospitable community in general and Auburn University is the same, so it's our pleasure to reach out to serve those that are looking for a place to go, and we know that they would do the same for us," he said.
One evacuee from Florida chose to come to Auburn while away from home because she has family here. Lois, her mother Dot, and dog JR are staying at the Hotel at Auburn University.
The hotel is also pet-friendly, which makes it easier for guests who are evacuating with their furry family members.
"We came up on Saturday and we came up two years ago when Irma came through and that was the entire state," Lois said. "And we stayed at the Auburn hotel, which was wonderful, very accommodating. It's pet-friendly, staff is fantastic.
"And so this year when it was iffy what it was going to do, we went ahead and decided to come up."
Depending on Dorian's course, she and her mother aren't sure how long they will stay. When Matthew hit Florida in 2016, Lois said that near her house all she had was minor wind damage and they expect to return to a similar situation.
"First of all [Auburn is] beautiful," she said. "The people are fantastic. Everything that's here, the dog park, walking to campus like I was saying earlier, we walked every morning to campus and it's just beautiful.