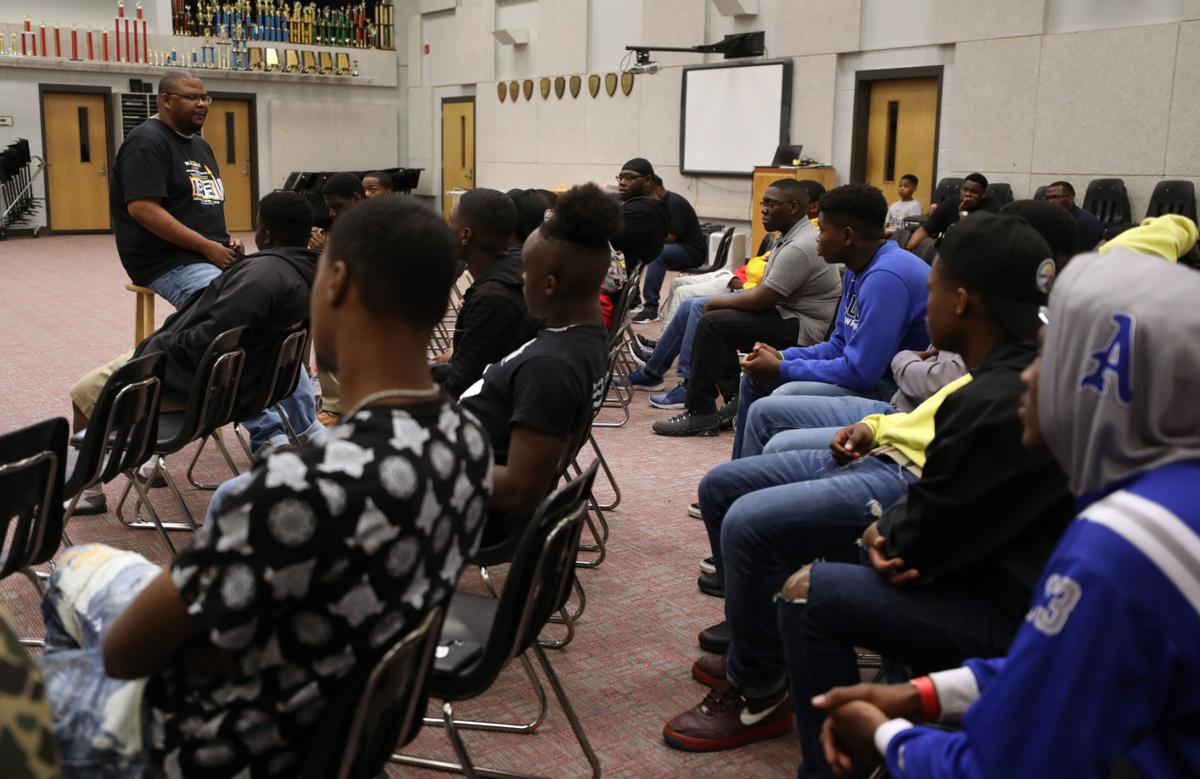 The second annual Black Male Summit will be from 9:30 a.m. to 1 p.m. Saturday at Auburn High School, 1701 E. Samford Ave.
The free event, which is sponsored by The Dream Day Foundation in partnership with the 100 Black Men of Lee County and the Boys & Girls Clubs of Greater Lee County, is for boys from fifth grade through college.
The foundation is expecting about 200 young men to attend. This year's theme is "Next Level."
"It (the summit) was a vision of the foundation and the board members," said Marion A. Sankey, founder and executive director of The Dream Day Foundation. "Sometimes the young men just don't have the tools that they need to stay on the right track and so this was just a way to empower them, give them the tools to empower them to be successful in school and out of school and contributing members to their community.
"So we came up with the idea as a whole and it just took off from there."
Sankey went on to praise the "wonderful support" the summit has received from the community and how it has "embraced this idea."
"It has been very, very beneficial to the young men because if they can walk away with some tools in helping them to understand their sense of purpose and accountability and the motivation that they need for their dreams to happen, then we feel like we fulfilled our purpose and our goal," she said.
The keynote speaker for the summit will be Yeasive Ware of Beauregard. He will open the event.
Some of the topics to be discussed will include bullying, with a focus on cyberbully; building good relationships with family and with teachers and administrators in school; depression; and employment and careers.
The breakout sessions will be divided into age categories.
There will also be a Barbershop Talk where the students can talk about whatever they want. "They're looking for solutions," Sankey said.
A Parent Q&A Session has been added for the parents who want to remain after the opening session. The event also includes a Back 2 School Supplies Giveaway and prizes, and lunch will be provided. Contributors to the summit include  current and former sports stars  Tommie Agee, Rashaan Evans, Corey Grant and Frank Walker. 
"We have former NFL players that are going to be there and involved. We have present-day NFL players who may not be there but are contributing something to this to show support for these young men," Sankey said.
Attendees can pre-register for the summit at www.dreamdayblackmalesummit.com and registration cards are also available at Distinguished Cut in Opelika, but pre-registration isn't mandatory.
For more information, call or text 334-610-7841 or 334-663-6638.
Be the first to know
Get local news delivered to your inbox!