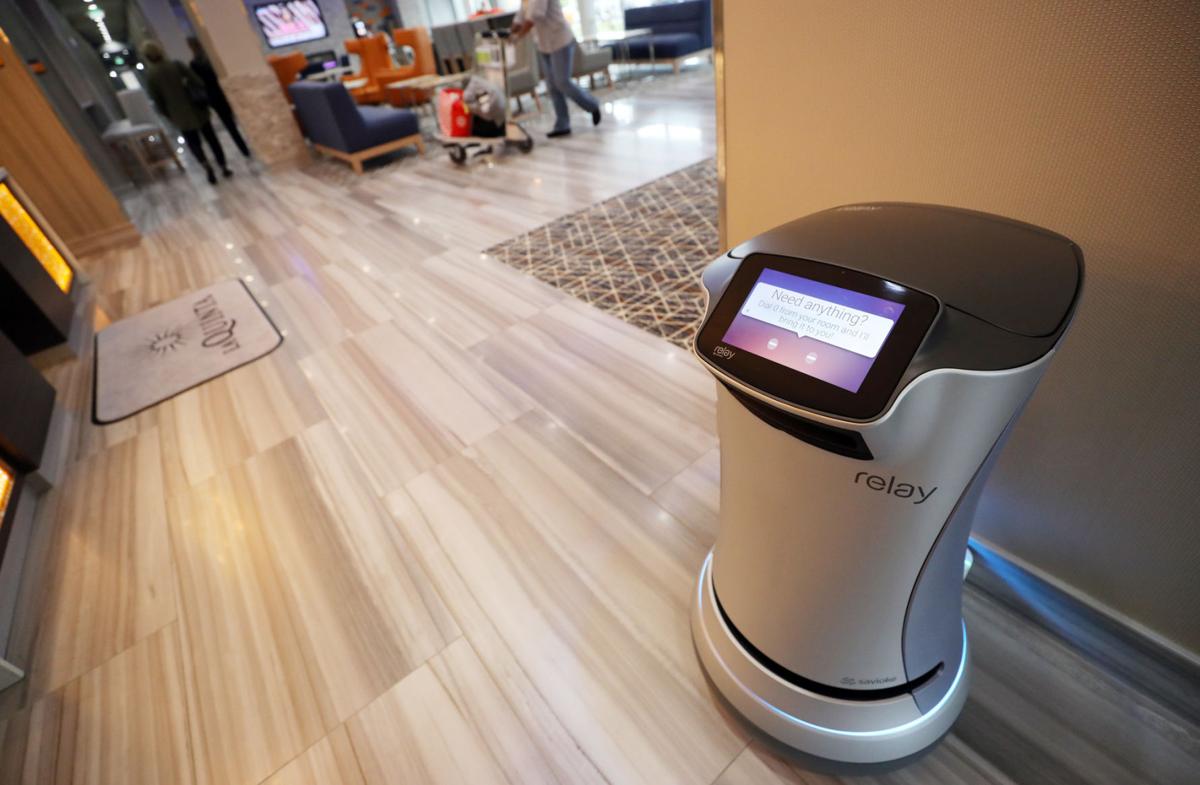 Opelika's newest hotel, La Quinta Inn & Suites, has introduced Alabama's first delivery service robot.
TigerBot, a Savioke-brand robot, is able to deliver everything from food and beverages to linens and toothpaste directly to each guest's room. This delivery-service robot essentially serves as a butler to ensure guests have a comfortable and memorable stay.
"When a guest needs anything, they can call the front desk," said Richard Richards, Director of Operations. "T hen the front desk types in the room numbers after getting the items, and when TigerBot gets to the room, it calls the guest."
TigerBot uses cameras and motion-sensor technology to navigate through the hotel to the elevator and carry the requested items to the specified room, much like traditional room service.
After a guest receives his or her delivery, TigerBot will give guests the option to rate their service. Giving a five-star rating will prompt the robot to dance and make noises to entertain guests and children.
Richards said La Quinta was chosen because it is a brand new hotel, and the owner and CEO wanted it to be extra nice for families and guests.
Will service robots of the future be limited to hotels, or will the eventually become part of everyday life?
"I definitely think it is the future and not limited to hotels," said Thad Roppel, associate professor in the Department of Electrical and Computer Engineering at Auburn University. He specializes in robotics, sensors and artificial intelligence. "Overseas, some places are using robots to deliver medicine to patient's rooms. I think these kinds of machines will be in our homes in a few years."
While delivery-service robots might be the future, they still have some challenges to overcome first. Robots are systems just like phones and computers so they can malfunction sometimes because they aren't perfect.
"The most interacting aspects is how is it going to interact with people, because when people get in a hurry, people will push it out of the way," Roppel said. "People will try to fool it to see how it responds, but robots will have protocols and strategies in place."
TigerBot started working at the hotel last week.
"Its not an easy thing to do, and I'm impressed with the product Savioke made," said Roppel.
The business news you need
With a weekly newsletter looking back at local history.