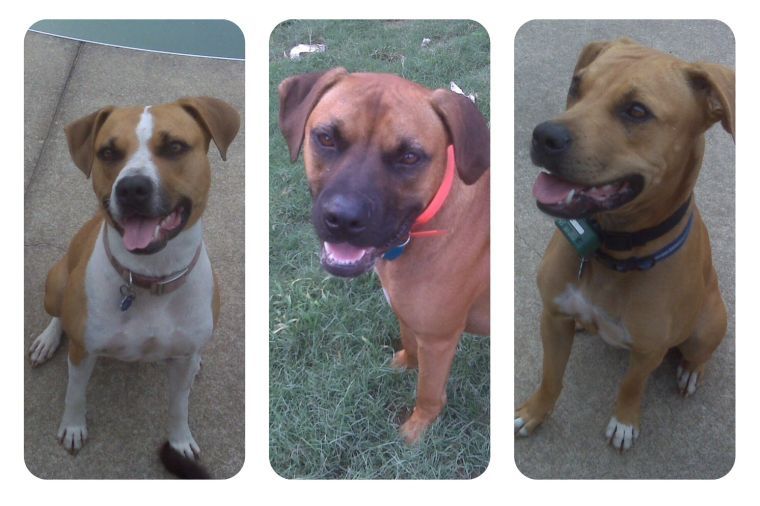 One of Steve Klemetti's fondest memories is when one of his dogs, Mae, had climbed into his lap as he was driving from a bowling tournament in Atlanta.
"I just cry every time I think about it," Klemetti said.
Mae, along with her mother and brother, were euthanized earlier this month after they had been involved in the death of Katie Morrison, 20, of Smiths Station, who was attacked by the dogs on April 28 at the Klemettis' home in Phenix City. Morrison died May 3.
Klemetti said the day of the attack, his wife, Victoria, was with Morrison, who had looked after the dogs before. When Morrison knelt down to pick up a tennis ball they were playing with, the first thing the dogs went after was Morrison's ponytail.
"I think what happened is that she had a ponytail and she reached down to get something and one of the dogs said "Hey, this looks like my rope toy" and jumped up," Klemetti said.
Klemetti said the mother dog, Emma, first leapt at Morrison and Mae and the other dog, Buddy, joined in. Klemetti said his wife had told Morrison to get up and tried to get the dogs away from her, but that she was afraid and the other dogs then jumped on her.
"When she was down at their level, maybe they didn't recognize her…they go instinctual," Klemetti said. "My wife said they go primal and that's why I never get down on their level."
Klemetti said it was his wife's decision to have the dogs euthanized due to public safety, as well as concerns from the neighbors. Emma was nearly 4 years old, while Mae and Buddy were almost 2 years old.
"I've regretted having to do that, but it's just one of those things," Klemetti said. "It's like part of your family is gone."
Klemetti maintains that the dogs had never hurt people before and that the attack was a "freak incident."
"Sometimes I think that if I was there, I would've had more eyes on what was going on, but we've never seen them do anything to people," Klemetti said. "They would never do anything to me and they would never do anything to her (Victoria)."
Klemetti said many rumors have surfaced since the attack, the first of which being that the dogs were like the pit bulls found dog fighting circles. Klemetti could not identify the exact breed of the dogs, saying they were mixed breed.
"Maybe everything has a mix of pit (bull) somewhere, but we don't know," Klemetti said.
Klemetti said the last few weeks have been difficult for his wife.
"She gets flashbacks," Klemetti said. "She'll always wish that she could've done more."
A future grand jury will review the case. No formal charges have been placed yet.