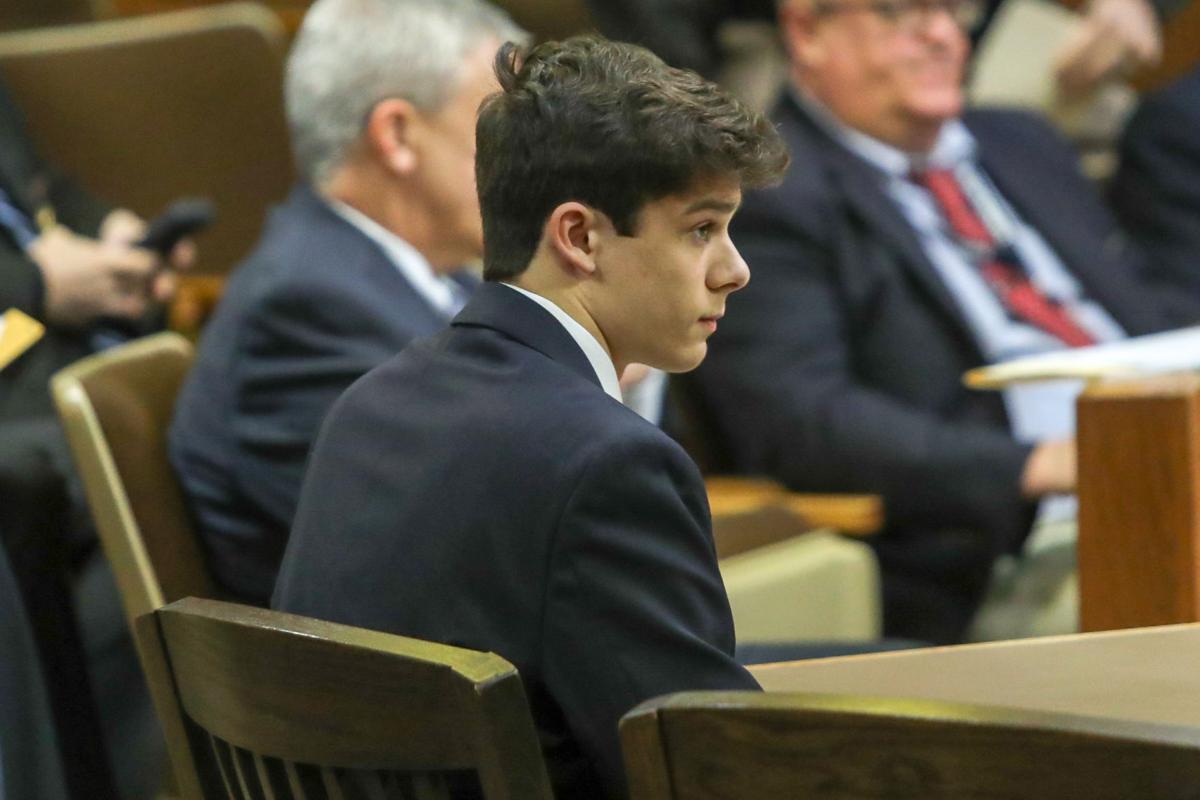 A Lee County judge reinstated the bond of the Auburn 17-year-old charged in connection with the deaths of Rod and Paula Bramblett in a vehicle crash.
Judge Jacob Walker signed an order Wednesday to reinstate the bond of Johnston Edward Taylor with additional/supplemental conditions, according to court records.
Taylor's bond is being reinstated upon release from where he is currently undergoing treatment, Lee County District Attorney Brandon Hughes said.
Taylor was indicted on two counts of manslaughter-reckless by a Lee County grand jury Jan. 16.
Rod Bramblett — known as the Voice of the Auburn Tigers — was the lead broadcaster for Auburn University athletics for many years before his death.
Taylor is charged as an adult with two counts of manslaughter-reckless in connection with the May 25, 2019, crash that killed the couple.
Investigators claim the teenager plowed into the couple's vehicle traveling at about 90 mph.
Taylor's previous bond was revoked in December 2019 due to traffic citations for speeding and reckless driving he was issued in November 2019.
Although his bond was revoked, Taylor was transferred from the Lee County Detention Facility to a rehabilitation facility for treatment.
Court records indicate that he was taken to the rehab facility before Christmas.
Bond conditionsThe bond requires that once Taylor is released from the treatment facility and returned to the Lee County Jail, he is ordered to home detention.
Taylor must remain in 24/7 lockdown at the residence of his mother. He must have an ankle monitor and must provide the court with proof of the monitor by Friday, according to the order obtained by the Opelika-Auburn News.
He must be on house arrest/quarantine for 14 days after release from the rehab facility.
"Due to COVID-19, caution is being taken introducing new people into the Lee County Jail," Hughes said. "As such, I took steps to enact strict conditions for the safety of the community and those strict guidelines are included in the order."
"This is part of maintaining public health/safety due to ongoing COVID-19 pandemic," the order reads. "This means the defendant must stay at his home address for 14 days without leaving for any reason other than medical appointments."
Taylor is not allowed "to leave to run errands, visit others or for any other reason," the order adds.
Taylor must also provide random drug screens and refrain from using any form of social media.
He must follow up with continued mental health/drug therapy are directed by current counselor, including AA meetings. Taylor must provide, dates, places and times of all AA meetings before leaving his residence to attend any of the meetings or church, the order states.
Taylor is not allowed to drive and his license will remain in the possession of his attorneys. He is only allowed to leave home to see a lawyer, medical professionals, attend court appearances, AA meetings and church, the order says.
He is not allowed any visitors at his home other than immediate family members.
BackgroundAuthorities reported that reckless driving and speeding both contributed to the Bramblett crash.
The report from the Alabama Law Enforcement Agency's Traffic Homicide Unit indicated that Taylor's vehicle was doing 89-91 mph and that he did not brake before the crash, according to the affidavit.
The posted speed limit for the section of Shug Jordan Parkway where the crash occurred is 55 mph.
A toxicology analysis report from the Alabama Department of Forensic Sciences indicated a blood sample from Taylor contained THC.
THC "is the primary psychoactive component of marijuana and is indicative of recent usage of marijuana at the time of the collision on May 25," the affidavit reads.