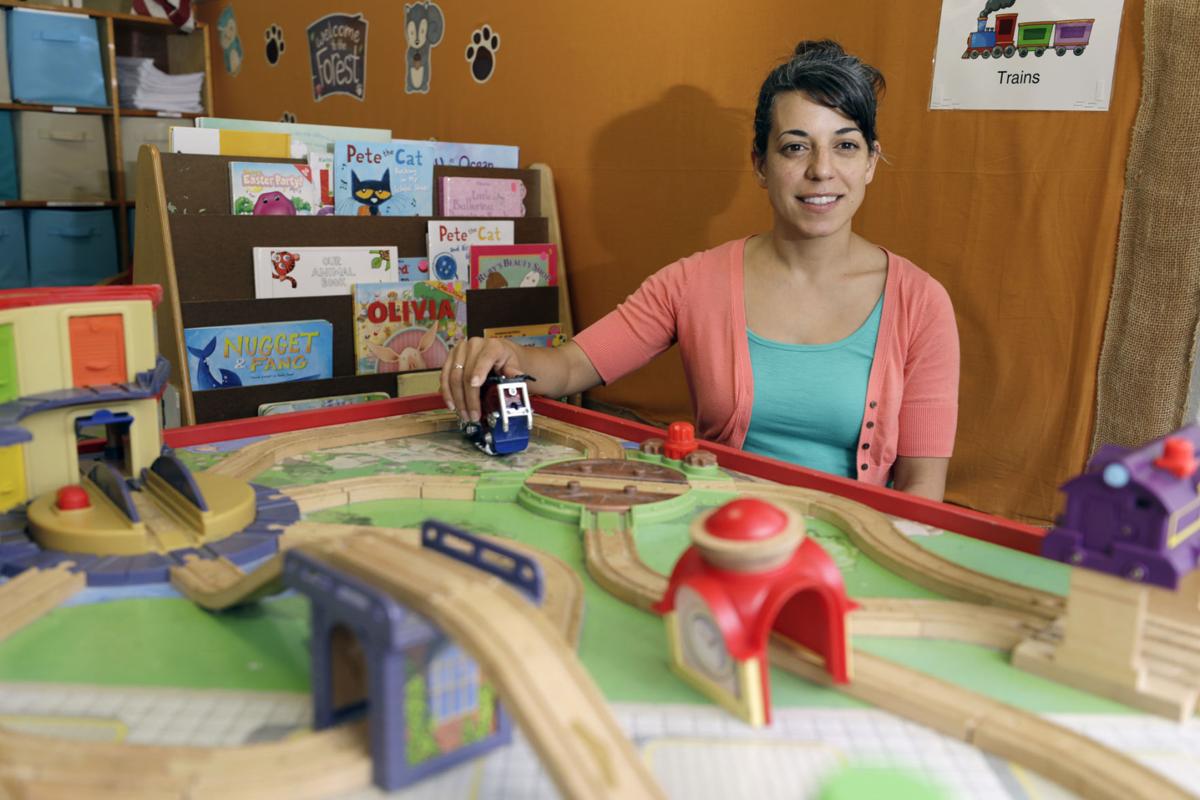 While families of those with autism tracked the Alabama legislature's action on a bill that would require insurance companies to cover therapy, those who provide services in the area are anticipating the effects the bill could have on their field.
For years, John Rapp, Auburn University's applied behavior analysis program director, has seen students who get their masters leave Alabama for better, higher-paying or simply available, jobs. And those jobs are often in the 45 other states where insurance reform bills have passed.
"We like to try to recruit people outside Alabama to come to our program with the hope that they'll stay, but, without gainful employment, they will gravitate to wherever the jobs are," Rapp said, the director of one of the highest rated programs in the country. "Suffice it to say that Alabama has not been one of the higher paying regions. That has contributed to it, and again, where there's a lot of demand, there's an opportunity to pay better salaries."
Odessa Luna, a board certified behavior analyst (BCBA) and doctoral candidate at Auburn, said she has trained and knows several who have found better jobs elsewhere. Luna said mandated insurance coverage would be a "huge appeal" to BCBAs.
But the lack of required coverage has caused more than fewer BCBAs in Alabama, Luna said. For many families, it meant children with autism haven't received ABA services until they enter the school system.
"Right now, if there hasn't been some sort of special arrangement with a school district or you have been paying out of pocket, you haven't been receiving those services," Rapp said. "There's potentially been a large percentage of the population that has been going without these services, and the long-term effect is going to be—well hopefully we can reverse it. I'll just leave it at that."
Luna often works with students in Auburn City Schools who have not had any behavioral services at 8 and 9 years old. Behavior analysis simply isn't part of the intervention process in Alabama, she said.
"It's evident, in my experience, when you have to teach individuals who are 8 even how to respond to a point," Luna said. "It's very clear that a lot of these individuals aren't where they should be."
Though some children have gotten services like speech therapy before they enter the school system, many haven't seen any unless their families can afford the $100-an-hour ABA services. In states like Indiana, those with an autism diagnosis are required to get 40 hours of ABA services as young as 3 years old, Luna said.
"It's disproportionately affecting those that don't have the money to pay for the services," Luna said.
Luna is hopeful that the mandated coverage will mean children enter the school system better prepared, limiting the amount of services they would need at school.
Another piece of the puzzle will be attracting BCBAs to Alabama, Rapp said. While he expects many families that couldn't afford services before will seek them out, Rapp said there would likely be a lag in the amount of services offered while the state works to recruit BCBAs.
Though both admitted the bill isn't perfect, including the age cap at 18 years old, Rapp and Luna said it was a step in the right direction.
"I'm optimistic that what that really means is we'll be able to get a chance to deal with and start working with the kids," Rapp said. "If our early diagnoses mean we can get early intervention, then hopefully by the time these children are in their teens, they'll have developed a sufficient repertoire to deal effectively in whatever environment they're in. If not, that we'll be smart enough as a community to change our funding mechanisms to help those people out."
"I don't know if it's a perfect solution, but it's a start."