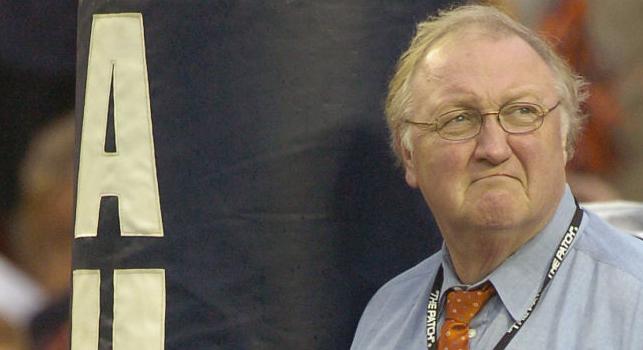 I was glad to read "A Part of the Auburn Story," the article about David Housel. He is, indeed, an Auburn icon, and it was good to see this recognition and appreciation.
In a great coincidence, my appointment to Auburn's Grace United Methodist Church – 1966-69 –paralleled his time as an Auburn student – 1965-69. During my last couple of years as pastor here, he was a regular attendee, and we became friends.
Your newspaper account appropriately outlined his tenure here, after a brief stay as a reporter with the Hunstsville Times, as assistant sports director, sports director and athletic director at Auburn University. As was evidenced in your chronicle, he was and still is the epitome of the "Auburn Man."
It's a joke, of course, but it's a strong suspicion that he "bleeds orange and blue."
The article accounts many stories of his exploits, and I want to add some personal anecdotes, which will just add an explanation point to what was written. The experiences simply reflect a personal side of him that might be unknown to some.
The first has to do with his senior year of college, when he was editor of the student newspaper, the Plainsman. At that time, each issue of the paper had a picture of an attractive co-ed. One of the issues came out, and the featured young lady was black.
This was in 1968, and the flames of racism were burning brightly. As you can imagine, he received all sorts of criticism, and I attempted to encourage him with a phone call. During it, he stated "It was the right thing to do." I don't remember the young lady's name – she was from nearby Tuskegee – but this was a significant, positive step.
In 1972, I had a benign brain tumor removed, resulting in a partial paralysis, which include the loss of speech and ability to walk. I was in Emory hospital and Wesly Woods Health Center (rehab) for almost two years. During that time, one of my visitors was David Housel. I particularly remember his first visit. Remember that I was flat on my back.
He brought two gifts. One will probably not surprise you: It was a cassette tape of the radio account of Auburn's miraculous 17-16 victory over Alabama.
The other might surprise you: It was a poster of a tiger painted by the man who did the covers for the Auburn games' program. On it was written "God, give me patience – and do it right now!"
When David's first book, "Saturdays to Remember," was published in 1973, he gave me a copy, with a very moving inscription and autograph. It is not only the best book ever written about Auburn football, but it has an array of magnificent photos.
The last story is about when I had come back to Auburn after my hospital stay. I was living alone in a small apartment. One night, there was a knock on my door, and after a rather long time to open it because of the delay of a walker, I opened the door to see David and another guest, the author Paul Hemphill.
David knew that I was an avid reader and was aware that I had just read one of Hemphill's books, "Long Gone."
Even though I could not carry on a conversation, somehow the three of us communicated, and I also got Hemphill to autograph my copy of "Long Gone." Now, again, David did not have to do that. The visit could not have been a part of Hemphill's regular itinerary. But it shows Housel's concern for others.
I'm bold enough to call him "friend."
The Rev. O.C. Brown is a retired pastor living in Auburn.
Get local news delivered to your inbox!
Subscribe to our Daily Headlines newsletter.