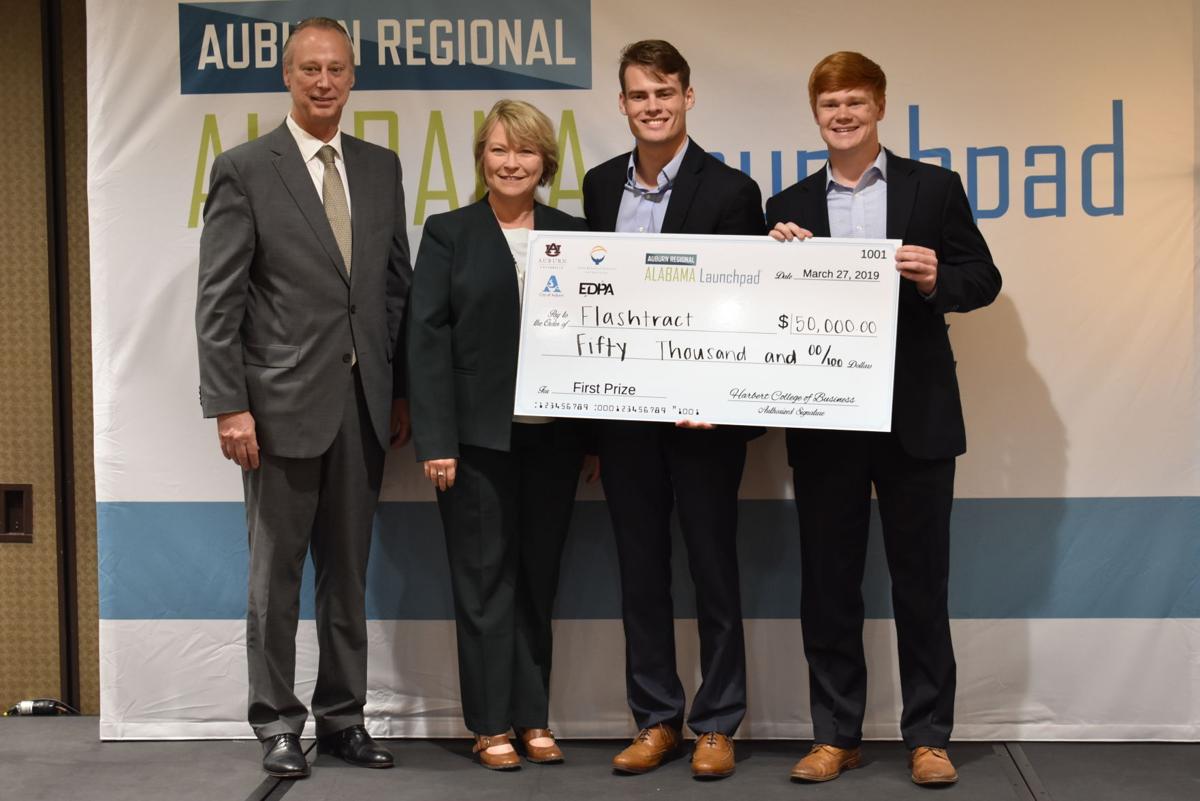 Construction payment and billing workflow automation application startup Flashtract received a $35,000 grant from the Auburn Regional Alabama Launchpad competition during the finale last month.
"We are tremendously excited," Flashtract spokesman Ben Conry said. "We've put in so much hard work, and this prize money is going to be a huge tool for us. We are launching our software in one month, and we have some costs coming up that we have to pay, and that prize money is going to help us pay that."
Established by a collaborative partnership among Auburn University's Raymond J. Harbert College of Business, the city of Auburn, Auburn Research and Technology Foundation and the Economic Development Partnership of Alabama's launchpad, this competition ensures startups can promote their inventions and win grants to boost their company.
"This prize money is also going to help us continue to grow our team as we continue to bring on more developers, and also begin to expand our sales and marketing efforts," Conry said. "Our software saves a tremendous amount of time for contractors right now in the construction industry, and this will allow contractors to spend more time on value-added tasks, not just manually entering number into Excel or answering simple questions over email."
With numerous construction companies offering services in the Opelika-Auburn area, Conry said the software will enable contractors to meet deadlines and maintain budgets. With the Auburn Launchpad award, Flashtract is ready to transition into its next phase.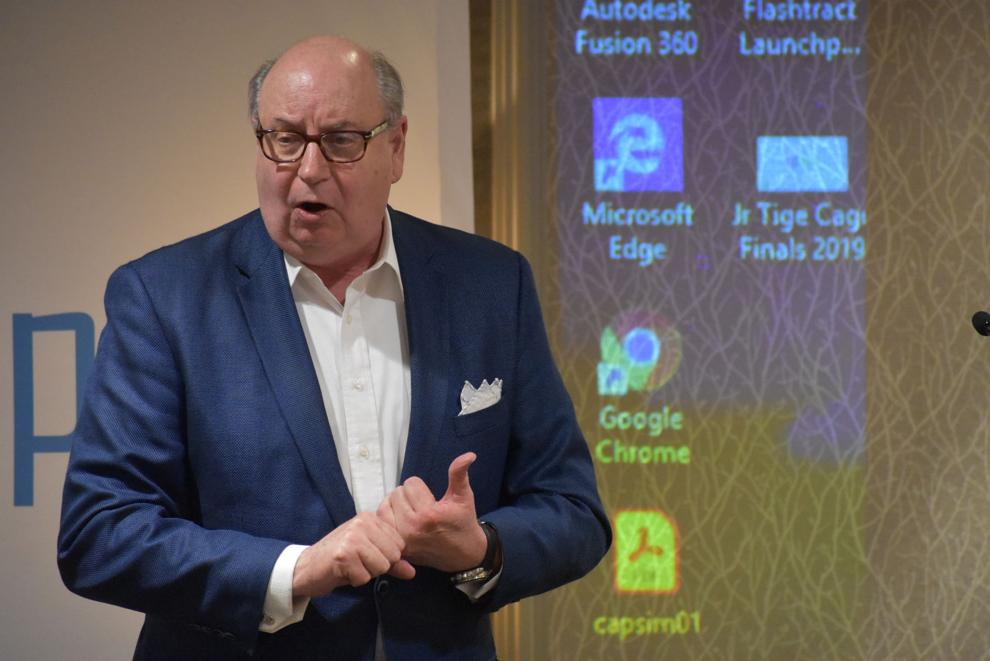 "Over the past couple of months, we've been developing extremely hard, and we will be launching our software this May, in four weeks," Conry said. "We have a number of customers lined up to go out of the gate. We have several here in the Auburn area, and we have some that are across the country, and we are excited to get our software into the hands of those users."
As these contractors provide feedback to analyze and alter Flashtract's workflow automation application, Conry said this input will be necessary to promote growth in the company, gain additional clients and attract potential investors.
"We have no outside investment right now," Conry said. "We do plan on going out and reaching to some outside investment that will help us grow. We've been slow on that because a big thing with investors is you have to have your software finished, and they want users to see feedback to get a much higher evaluation. We are waiting to launch before going after outside investment."
Conry and his Flashtract team expressed an interest to encourage economic growth and inspire other startups in Alabama.
"I think the success of tonight is based on never giving up on your idea," Conry said. "We actually competed in a pitch competition last year, and we got knocked out. A lot of the judges said, 'It's going to cost too much to build your software. This idea's not going to work, and no one is going to use it.' You have to grow up, face adversity and keep pushing on. If you believe in your idea never give up on it."
Presenting a mobile app for camera-phone stands, Snippety Snap spokeswomen Olivia Cook and Courtney Haun received the people's choice award and $1,000 from the Alabama Launchpad competition.
"It's a great honor to be the people's winner because our product is very family-oriented, people-oriented," Cook said. "We want to make sure the experience they have with us and our product is great."
Snippety Snap representatives set their camera-phone stand in the foyer of the event and encouraged visitors to utilize the product as Cook offered guests cupcakes decorated in pink and orange frosting.
"I think the next step, as far as milestones with the funding we were planning, to purchase additional stand inventory, so we start tackling more potential customers on the market," Haun said.
As potential customers continue to have difficulty photographing "selfies," Cook invites these interested consumers to visit Snippety Snap's social media sites on Twitter and Facebook and discover an alternative to the perfect photo.
"We will alleviate the selfie problem," Cook said. "Having stands and the app available, it will help people take the optimal photo at the right time. So we feel like we'll add value to any community that we are in."
According to Economic Development Partnership of Alabama innovation consultant Dennis Leonard, 84 startups and $4.5 million seed money has been allotted for the 13 years the regional launchpad has been in existence.