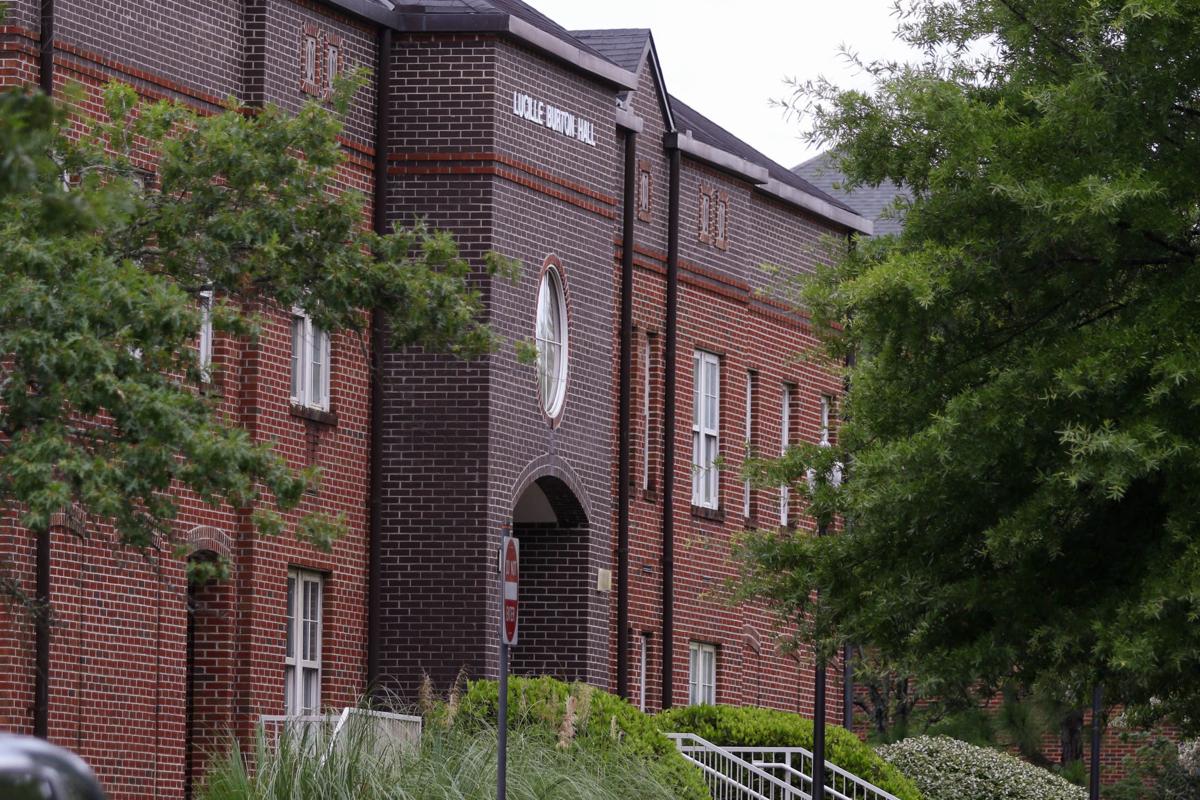 Auburn University officials plan to bring students back in the fall; however, classes are set to start next month and Alabama and the rest of the South are in the midst of a coronavirus surge like the one that shut down the campus and scuttled spring sports in March.
The university's trustees meet via teleconference Thursday morning, and many people will be listening in hopes of getting a better idea of what this fall will look like on campus and off … and whether or not there will be football and tailgating at Jordan Hare Stadium.
Bobby Woodard, senior vice president for Student Affairs, will seek board approval to proceed with the first phase of a $61 million plan to eventually replace the 10 dorms on the Hill.
Those dorms, which date back to the 1930s, will be replaced with new ones in the Quad area in the center of campus. The first phase is projected to cost $12.3 million.
Trustees are also expected to convey frontage along South College Avenue to the city of Auburn, which is working on traffic improvements along the eastern edge of campus.
Retail
It is Auburn University's students, staff, faculty and football fans that generate much of the local retail activity and tax revenues that pay for police and other public services.
"The merchants are all anxiously awaiting the announcement to come about football season and what it will look like," said Jessica Kohn, who runs the Auburn Downtown Merchants Association. "For our retailers, most of them are going to wait as long as possible to buy fall apparel. Some have already started buying and are not buying as much as they normally would. There will still be a need for the seasonal apparel, but maybe not nearly as much in the orange and blue hues that we are used to.
"It's a tough position, because if they overbuy, they may be stuck with it until next season, but if they don't buy enough than they could miss out on those profits," Kohn said.
Opelika retailers rely on some of that business, too.
"Football and Auburn University students are major drivers for our local economy, bringing thousands of customers into area stores and restaurants each year. While downtown Opelika is not as dependent on university traffic as downtown Auburn, football season and the university academic semesters are big drivers for our retail shops and restaurants," said Ken Ward, who runs Opelika Main Street.
"I can't put an exact dollar amount on it, if students were not on campus and football was reduced or postponed, there would be a financial hit to our local stores and restaurants," Ward concluded.
Tax revenues
The city of Auburn runs on two-year budget cycles, and the new one starts Oct. 1 of this year. That means City Manager Jim Buston and his staff have to project how much money the city will have to operate on without knowing for certain how many students and how much football there will be to generate local sales tax dollars.
"We are preparing our fiscal 2021 and 2022 budgets conservatively," but realistically," Buston said. "AU has announced plans to have students back on campus, and that is considered in our revenue projections for the upcoming year.
"Although no definitive plans have been announced for football, we are projecting lower sales and lodging taxes as compared to the last few years. Even if football does happen, we have to plan for the chance that it will be played with fewer fans in the stands.
"As we know more about AU's plans, we will adjust our budget and reprioritize accordingly to ensure that city services continue to be provided at the level expected by our citizens."
Full occupancy
Brian Keeter, the university's director of public affairs, told the Opelika-Auburn News on Tuesday that the school is planning to welcome about 4,900 freshmen and 30,000 students overall.
"Occupancy for residence halls is unchanged," Keeter said. "However … residence halls will be cleaned more frequently, common areas will be rearranged to provide for greater physical distancing and cleaning kits will be available to students.
"Residence hall space has also been set aside for isolation and quarantine housing," he added. "Students who live on campus and test positive for COVID-19 will be required to quarantine."
It sounds like any decisions about the football season and whether or not fans will be able to tailgate and/or attend games remains to be seen.
"Decisions regarding football have not yet been made by the NCAA, SEC or the individual states," Keeter said. "A timeline for those decisions isn't yet known."
The university released a 21-page plan Tuesday afternoon to layout its fall plans, which can be read at www.auburn.edu/ academic/provost/AU_AcademicReentryPlan.pdf.
Fall break is cancelled, classes end Thanksgiving week and commencement is set for Dec. 12.
Healthcheck, a COVID- 19 assessment tool, must be completed each day by students before they come to campus. The app will generate a daily pass for each student to be on campus or refer to them to the campus medical clinic.
Face-to-face or online classes, or some mix thereof.
Face coverings are mandatory in all university buildings and at all events.
Closer support for faculty to manage their classes online and off.
The trustees' teleconference starts with committee work at 9 a.m. Thursday, followed by the full board meeting at 10 a.m.
It can be heard by dialing 312-626-6799 or 346-248-7799, then enter conference ID 452 787 9439 and enter password 784484.
Get local news delivered to your inbox!
Subscribe to our Daily Headlines newsletter.