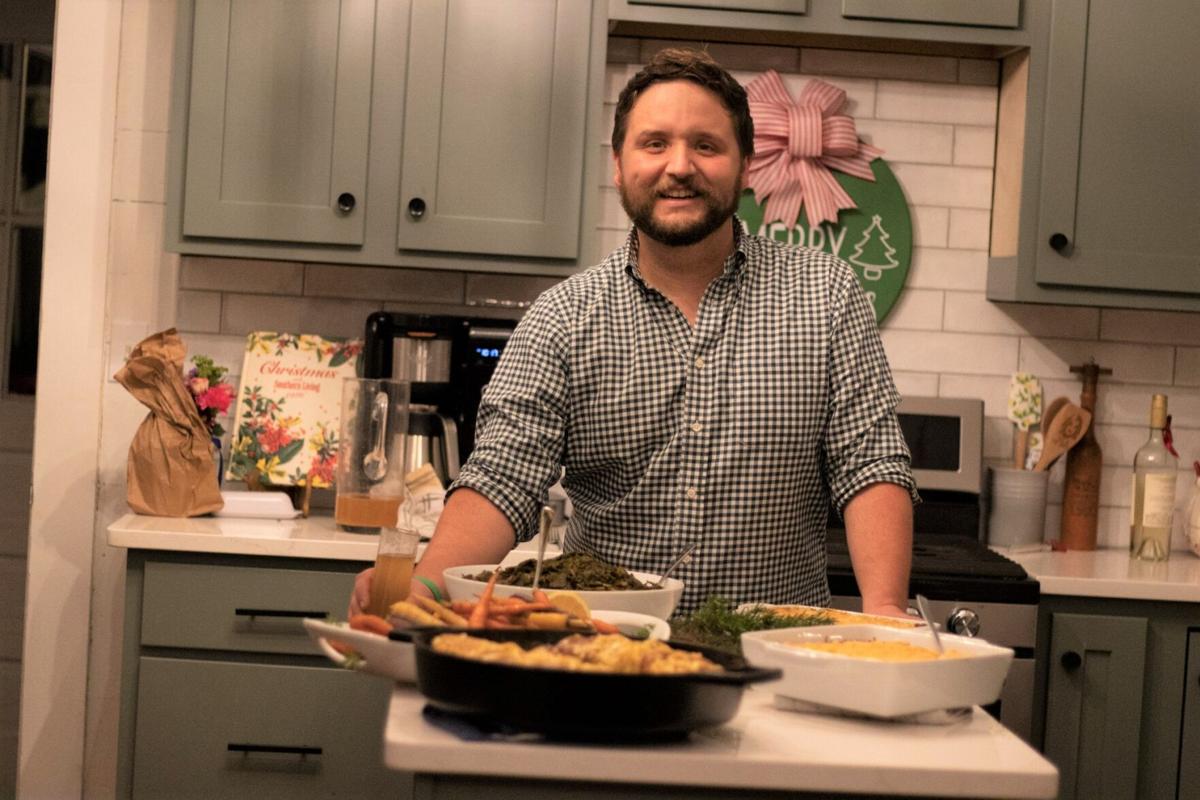 Auburn alumnus Jonathan Harrison, one of 15 chefs competing on Gordon Ramsey's new cooking show "Next Level Chef," survived another round of elimination this week and is headed to a fourth episode.
On Episode 3, which aired Wednesday on network television, Harrison struggled in the kitchen but ended up on top with his dish of spaghetti with clams.
While cooking the dish, he burned his bread crumbs and accidentally turned off the stove while boiling the pasta.
But Harrison, 29, was able to recover and Gordon Ramsey said his dish "looks like it's been cooked by a pro" and was a "true taste of Italy."
Harrison's spaghetti and clams was named the winner of the latest round of the competition.
"Next Level Chef" airs on FOX on Wednesdays at 8 p.m. CT.
The show was filmed in Las Vegas in September with the 15 chefs competing for the $250,000 first-place prize.
Contestants have been split up into three teams vying for the individual title of Next Level Chef, and one chef is eliminated each round.
Each team has a mentor of either Gordon Ramsey, Nyesha Arrington or Richard Blais, who won "Top Chef" in 2011.
The premise is that each team gets sent to cook on one of the three floors. The top floor has the best kitchen appliances and the chefs get the first pick of ingredients, while the team sent to the "basement" level gets the leftover ingredients and lesser grade appliances to work with.
When the time runs out, chefs put their dish up to be judged by Ramsey, Arrington and Blais.
Emotional pressure cooker
Harrison was reluctant at first to apply to the show when a friend sent him the application link, but two weeks later he changed his mind and decided to apply.
Harrison later received a text message from the "Next Level Chef" team asking to speak with him about being on the show.
"I didn't believe it was happening to me until wheels were up in September and I was headed to Las Vegas," he said in the release from Auburn University.
"The experience was the best in my life. I've never put myself in such an emotional pressure cooker like that. I mean, you're cooking for arguably the heaviest hitter in the food game and two people he has deemed heavy hitters in the food game, so you are constantly nervous about them judging your food."
Harrison described being on the show as "nerve-wracking," but that he was also able to grow and make friends.
"I made friends that I'll always have who are from all walks of life, from all over the United States, and it was amazing," Harrison said. "I mean, that's my whole deal. My whole deal is taking the South to the world and bringing the world to the South."
While growing up, he looked forward to watching cooking shows more than watching football or cartoons, he said.
Auburn man
Harrison is originally from Columbiana, Ala., and decided to come to Auburn University to complete a degree in journalism.
"I love Auburn so, so much, and I think Auburn changed the trajectory of my life," Harrison said in the release. "I'm just so happy to hopefully be representing Auburn well."
While he was a student at Auburn, he learned to cook with limited means.
"For a couple of years, I had to figure out how to make really good things on a very tight budget," he said.
Harrison's love for cooking stayed with him after he graduated college and he began posting photos of the meals he cooked at home on his Instagram page.
"I started having driveway dinners during COVID, because we couldn't be inside and I couldn't host dinner parties," Harrison said. "That's when I started to realize that maybe I was better than I thought I was, or maybe I had the potential to be good."
Since graduating from Auburn University, Harrison has worked as a chef and real estate agent.
Harrison now works as a camp coordinator for the science school at the Alabama 4-H Center in Columbiana, Ala., where he helps book school trips to the center, organizes activities for the groups and makes sure everyone is prepared for the trip.
Harrison believes good food brings people together and opens the door for conversations which can bring change.
"I'd love to be out there as the face of progressive Southern food and really just push for equality for all groups of people all over the South and be accepting, loving and spreading the message of radical empathy as much as I can," Harrison said. "Anywhere I can do that is where I want to be."