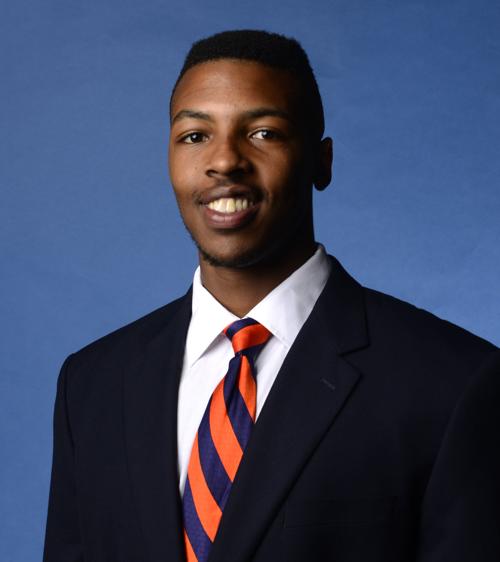 Even one young life stripped away is far too many.
But for Auburn's football program, a future filled with so much promise has once again been squandered with the senseless and tragic death of one of its own.
For the fourth time in just the last 2 1/2 years, Auburn's football team is reeling after 18-year-old freshman Jakell Mitchell died from injuries sustained during an early-morning shooting Sunday at an off-campus apartment complex.
"I'm devastated and saddened by the passing of Jakell Mitchell," Auburn head coach Gus Malzahn said in a statement. "My thoughts and prayers are with Jakell's family and friends, who are suffering through this senseless tragedy.
"I know the Auburn Family is hurting, especially our players and coaches, and we are going to love and support them through this difficult time. We have lost a member of our family too young, too soon."
Once word spread of Mitchell's passing, Auburn's players and coaches took to social media to express their heartbreak. Auburn also called a team meeting where players and coaches could come together and mourn their stunning loss, with the help of councilors and religious support.
"Our thoughts and prayers go out to Jakell Mitchell's family and those who have been impacted by this terrible tragedy," Auburn athletic director Jay Jacobs said in a statement. "This is a very trying time for those close to Jakell, including the student-athletes, coaches, staff and Auburn Family."
Mitchell, a well-liked three-star H-back out of neighboring Opelika, redshirted this season while being groomed to potentially emerge as a starter next season at the hybrid H-back/tight-end position with the graduations of dual-starters C.J. Uzomah and Brandon Fulse this offseason.
"I'm devastated and crushed," Auburn offensive coordinator Rhett Lashlee wrote of Twitter after learning the news Sunday. "Lost a young man too soon with so much promise. Please Pray for Jakell's family & the Auburn Family. No words."
An affable personality with an unflinching drive to return to the field after missing out on his senior season at Opelika with an ACL injury, Mitchell never let his setback affect his positive attitude and outlook on life.
"People just didn't know how special Jakell was to us," tweeted fellow freshman Andrew Williams, a redshirting defensive end from McDonough, Georgia. "That was my brother, every single day we talked about how we were going to change AU."
Tragedies of this nature have seemed much more frequent in recent years around Auburn, which also suffered a similar tragedy the summer before the 2012 season.
In June 2012, former Auburn players Ed Christian and Ladarious Phillips, both 20, were killed in a shooting, along with DeMario Pitts of Opelika, while three others — including former player Eric Mack — were injured when Desmonte Leonard opened fire outside a pool party at the University Heights apartment complex off campus.
Leonard was convicted Oct. 7 on capital murder charges stemming from the incident that shook the Auburn football team and school community for several months afterward.
This summer, the Tigers were dealt another major blow when beloved former Auburn tight end Philip Lutzenkirchen was one of two killed when the Chevy Tahoe he was a passenger in ran a stop sign and ran off the road, flipping several times and ejecting Lutzenkirchen, who died on scene.
Lutzenkirchen, 23, was ruled legally drunk with a blood-alcohol content of 0.377 — more than 4 1/2–times the 0.08 limit in Georgia.
Less than six months later, the Auburn community is once again reeling following the football program's fourth death of a player under the age of 25.
"I hate that this happened," Auburn assistant director of player development Jorrell Bostrom posted on Instagram. "This is the 4th auburn man we've lost since I've been here. Love and prayers to (Mitchell's) family and friends and comfort to his team of brothers. Rest in Love bud."
Lutzenkirchen's death stuck a heavy cord with Bostrom, who had been as close as brothers with the man affectionately known as "Lutz" since they were teammates between 2009-10.
But there was something particularly difficult to swallow about the extinguishing of a youthful existence with so much untapped potential like Mitchell, whose once-promising future was cut far too short.
"I was fortunate enough to know Jakell and we really grew close this past month," Bostrom posted on Instagram. "We talked everyday about spring ball and next season and he was so excited to prove himself and play. The last thing I told him on Friday was that I was proud of him."
Alex is the Auburn University Sports Writer for the Opelika-Auburn News.
Follow Alex on Twitter at @AUBlog for the latest in Auburn Sports.