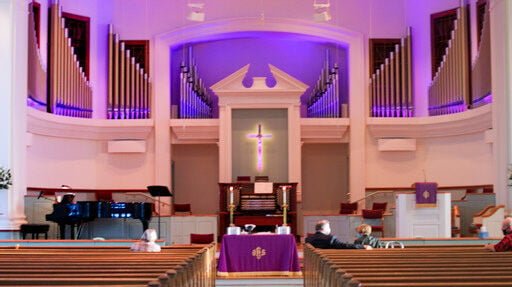 Auburn United Methodist Church invites the community to celebrate Independence Day early with the 20th annual Star Spangled Spectacular Concert on Sunday.
The performance, featuring the church's Festival Choir and a full professional orchestra, will take place in Auburn United Methodist Church's sanctuary located at 137 South Gay Street near downtown Auburn.
The two-hour event is free to the public and begins at 3 p.m. Visitors are encouraged to park in the church's main parking lot.