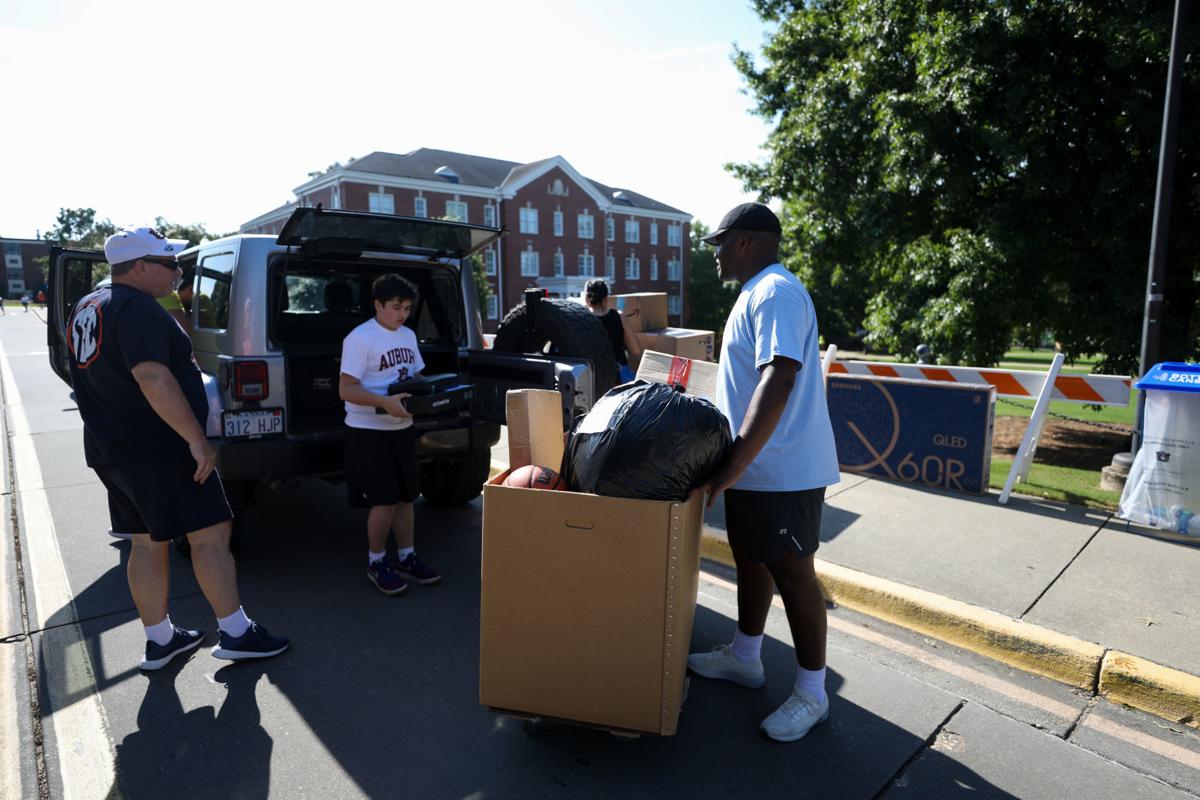 Auburn University move-in will look slightly different this year due to COVID-19.
The university released its "safe and simple" Fall 2020 move-in plan earlier this week, which includes several changes to the move-in process, most notably the lack of move-in volunteers.
The university has had volunteers in the past help residents move into their new dormitory, but this year there will be no volunteers to maximize the health and safety of the residents, Auburn said.
"Additionally, we will be unable to provide move-in equipment to assist with move-in," reads the university move-in information website. "You are welcome to bring your own items, such as wagons or dollies, to campus with you."
Residents are highly encouraged by Auburn to pack light.
"Packing light is key to a quick and easy move-in," the website reads. "Remember that you and your family will be responsible for unloading and carrying items to your room."
The university provides the following tip for packing light:
Coordinate with your roommate before buying shareable items such as a mini fridge, microwave, shower curtain, etc.
Visit the Camp War Eagle web page and the checklist page on the Auburn University Housing website for a list of items to bring/not to bring.
Make sure the boxes you pack are light and easy to carry.
Use your storage bins as packing boxes.
Focus on the necessities. Pack only what you need or what you cannot buy once you arrive to Auburn.
Move-in datesReturning Auburn Panhellenic members will move-in over the span of four days, from July 31 to Aug. 3. Auburn band members will move-in Aug. 2, according to the university.
Students who are participating in Panhellenic recruitment and those who are moving in early will move-in over the span of four days, from Aug. 4-7.
Regular move-in will be over the course of five days, from Aug. 10-14, according to Auburn.
Students who are moving into 160 Ross will move in Aug. 13.
RegistrationMove-in registration will be open until Friday. Incoming university residents can access move-in registration through the student portal at their assigned time slot.
Time slots are generated by a lottery system and students who are living on campus will receive an email to their Auburn email account with their time slot.
"Residents will log into the portal during their time slot to register for a move-in arrival time," the website reads. "If you are unable to access the portal during your designated time slot, do not worry because you will be able to access the portal at any time after your initial time slot | opens."
For more information regarding Auburn University Fall 2020 move-in, visit www. auburn.edu/ administration/housing.
Get local news delivered to your inbox!
Subscribe to our Daily Headlines newsletter.