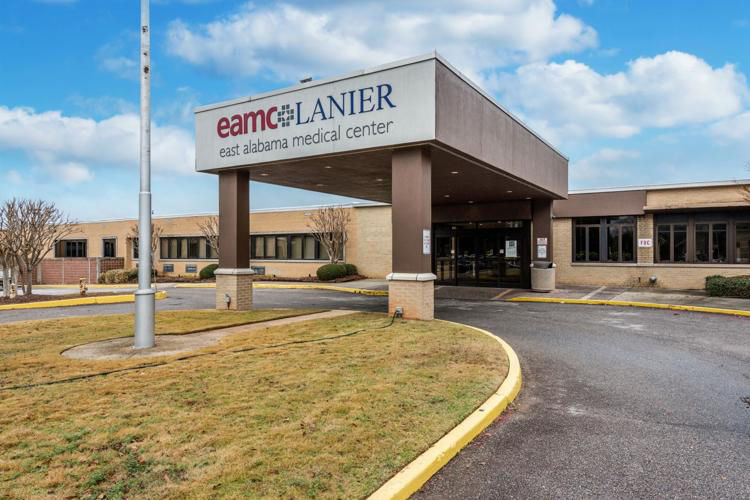 Why does Chambers County have almost as many COVID-19 cases as Lee County when it's not one-quarter as populated as its bigger neighbor?
Chambers County, population 33,000, had 178 cases of infection and eight deaths as of Saturday morning.
Lee County, population 164,000, had 218 cases and six deaths, according to state health department numbers.
There is no hard data yet to indicate any extraordinary kind of exposure to coronavirus in either county, but local officials do have their theories.
"We're doing a lot more testing than other counties and we're a close-knit community," observed Kathy Hornsby, deputy director of the Chambers County Emergency Management Agency. "It's hard for people to stay at home all the time."
Sheriff Sid Lockhart agrees with Hornsby. He pointed out that many rural counties don't have their own hospitals, but Chambers County has EAMC-Lanier, which has been testing people for COVID-19 six to seven days a week.
East Alabama Medical Center officials agree with Hornsby and Lockhart, for the most part.
"The short answer is yes, but there are other factors as well, we believe," said John Atkinson, public relations and marketing director for EAMC.
Testing began at the Opelika and Lanier hospitals in the week of March 16 and has been running nonstop since then.
"At that time, I believe Birmingham and Huntsville were the only areas testing in a large-scale, drive-thru format like we have both in Auburn at HealthPlus and in a parking area at EAMC-Lanier in Valley," Atkinson said.
Auburn University, Southern Union and Auburn City Schools were all on spring break the week before the testing started. Lee and Chambers counties would have had a lot more students and families who traveled before the COVID-19 restrictions started popping up in mid-March.
"Lastly, we noticed a trend among confirmed cases 7-10 days in that church was the last gathering place for a sizable number of patients," Atkinson noted. "Obviously, church, much more so than going to a park or even many types of work, typically includes a lot of handshaking, hugs and kisses. … We cannot say that COVID was definitely spread at any churches; we just noted that it appeared to be a common denominator for several people in those early days."
Hornsby and Lockhart both said they are satisfied that residents are taking shelter-in-place seriously, but they do worry about long-term effects of the isolation on some people. Lockhart is worried about people being cooped up together day after day, week after week and turning on each other.
"We've been trying to handle as many calls as we can on the phone, and thank goodness it (COVID-19) hasn't gotten into the jail," Lockhart said. "I am just afraid that, sooner or later, the stress on people is going to start to show up."
Hornsby has another kind of concern.
"I am hopeful that, although case numbers are probably going to go up in the next couple of weeks, they will start to level off after that," said Hornsby. "There are a lot of people out there who live alone. I encourage anyone who is starting to feel depressed or isolated to reach out to somebody — anybody — if they are having problems."
Atkinson said EAMC officials are hoping families resist the natural urge to gather in close quarters.
"We strongly discourage that as it could cause transmission of the virus to multiple family members in multiple households and begin erasing the gains our community has made in this fight against COVID-19," he said.