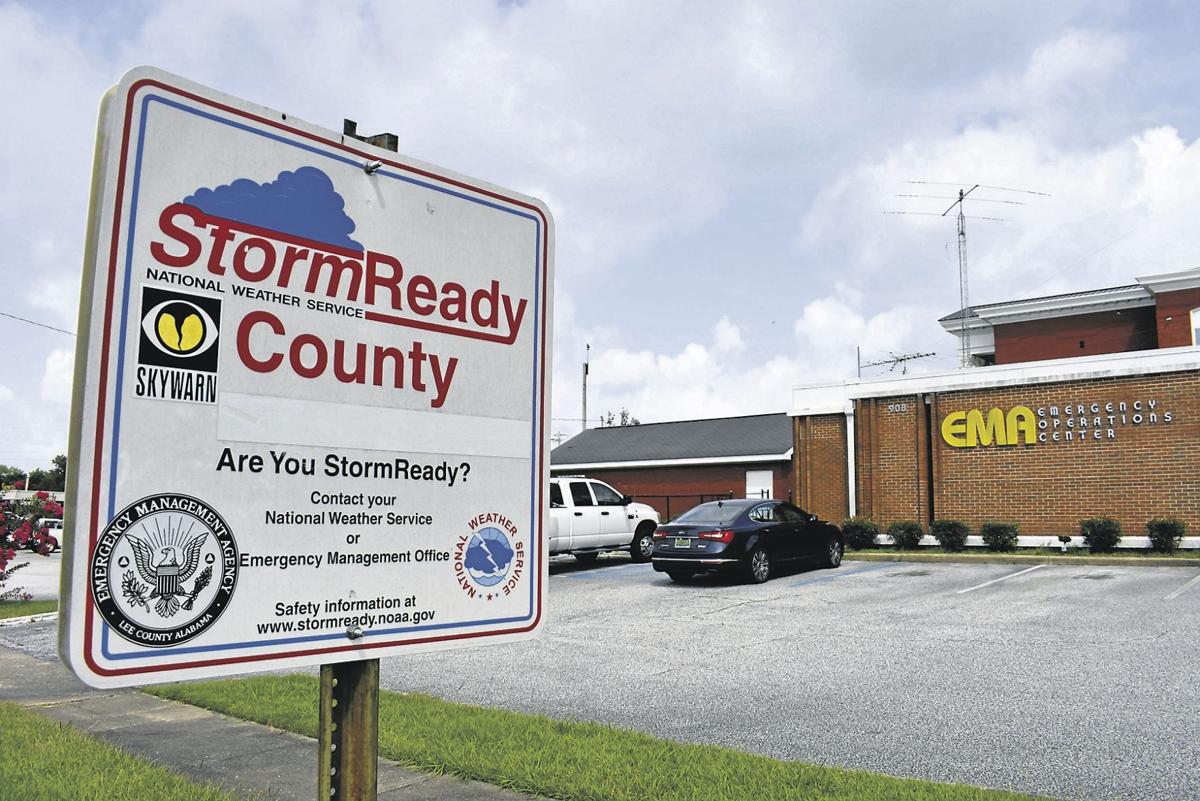 Preparing for future disaster similar to the March 3 tornadoes, the Lee County Commission sent the Federal Emergency Management Agency a letter requesting the use of shelter grant program.
"Lee County will have an opportunity to apply for hazard mitigation funding to mitigate the impact of future hazards," Lee County Emergency Management Director Kathrine Carson said. "I would like to proceed with a letter of intent to file for Hazard Mitigation Grant Program funding to be used toward individual safe rooms and shelters."
FEMA shelter grant program
The federal program grants storm survivors the opportunity to receive a 75% reimbursement to purchase a new shelter, but the remaining 25% of the cost must be paid by the homeowner, Carson emphasized.
"The FEMA shelter grant program allows individuals to apply for grants to reimburse up to 75% of the cost of a new shelter, with a $4,000 maximum award," Carson said. "The individual homeowner is responsible for the 25% matching funds."
According to Carson, surviving families and people who had fatalities, received severe injuries, or lost their homes or who are living in areas more subject to experiencing a disaster will be eligible for the shelter grant program.
"Overall, Lee County will have $383,782 available of FEMA money," Carson said. "When a property owner applies for it, there's a reimbursement grant. They have to pay for it up front and have the installation done. We assist them in this entire process, and once they provide all of this information from FEMA that's required, they get a check back."
Before constructing the shelter, Carson advised residents utilizing this program to wait for a FEMA letter approving the installation of the shelter, for if a shelter is constructed before the notification, the resident will not be reimbursed.
The county commission at its Monday meeting awarded Whatley Construction LLC. for another construction project more than $1.6 million to renovate the first floor of the Lee County Courthouse as well.
"Thank you for the opportunity to quote the Lee County Courthouse Renovations project," Whatley Construction partner Edward Whatley said. "As you know, Whatley Construction has extensive experience in renovation projects similar in scope to this project, and I'm confident that we can perform the work."
Compared to the $1.9 million bid from Beasley Construction Services and the $2 million bid from Lett Construction LLC., Whatley Construction presented the lowest bid for the renovation project as described by John Wilson, the architect from John Randall Wilson.
Food Bank of East Alabama
The Food Bank of East Alabama president of the board Paul Grisham asked the county commission to contribute $25,000 over a three-year period for renovations in the new food bank facility on Auburn's Industry Drive.
"In order for us to have a strong community, basic human needs of all the residents need to be made," the food bank's executive director, Martha Henk, said. "Over the 17 years we have been in our building, we have become increasing restricted, and we are to the point where are literally bursting at the seams."
Lee County Commissioners Sheila Eckman (District 1), Johnny Lawrence (District 2) and Robert Ham (District 4) asked Henk about food insecurity for senior citizens and other contributors funding the project, and District 5 commissioner Richard LaGrand voiced his support as well.
"I strongly support the Food Bank of East Alabama," LaGrand said. "I know they have done some outstanding things over the years, and they've got some great board members."
Get local news delivered to your inbox!
Subscribe to our Daily Headlines newsletter.