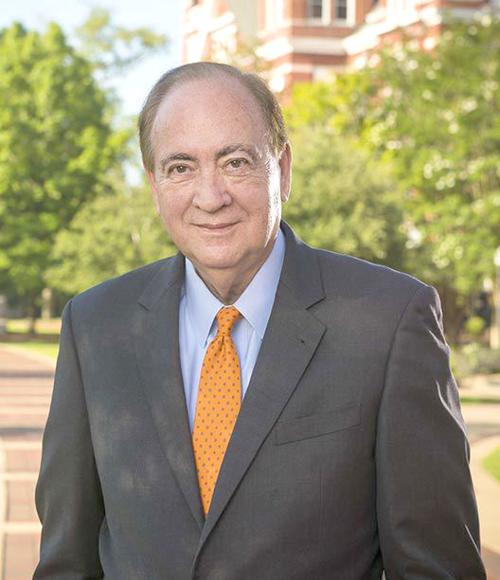 Auburn University will continue with some online offerings into the future, but students aren't going anywhere.
"There is no interest in Auburn becoming solely an online supplier," President Jay Gogue told the university's trustees at Thursday's board work session.
That assurance came in response to questions by Trustee Jimmy Rane after presentations by Provost Bill Hardgrave and Senior Vice President of Student Affairs Bobby Woodard.
Hardgrave reported that students' grades held up well in Fall 2020, despite the increased reliance on online instruction due to COVID-19. He also noted that about half of the 8,200 students enrolled this summer will be able to access their courses online, at least in part.
Woodard updated the board on the ongoing plans to retire the Hill and build a new dorm next to the Quad in the center of campus. He said the university would rely on leasing private student beds off campus – with advantageous terms including lease flexibility for students – over the next few years as the Hill is gradually decommissioned and the new Quad dorm opens in 2024.
The existing Quad dorms are now being renovated, a project Woodard expects to be completed by the middle of this decade.
Rane posited that it may be worth rethinking some of the construction now in the campus pipeline – including the Quad – if more students are going to be online in the future. Fewer students on campus would seem to reduce demand for new classrooms and dorms, Rane suggested.
That, in turn, drew the above response from Gogue. The president went on to add, however, that Auburn needed to offer online options for at least "20 percent" of classes.
Woodard told Rane that surveys show that students prefer to live on campus. He also assured the trustee that the university would remain in a "sweet spot" of 4,400-4,700 beds on campus, keeping in line with the current inventory.
Hardgrave added that students increasingly prefer a mix of in-person classes and online. He said they often like to take classes in their majors in person, and take electives online or using a mix of online and in person.
Friday businessThe board will meet again at 9 a.m. Friday at the Auburn University Hotel and Conference Center. It is expected to approve tuition and housing fees for the 2021-22 year.
Tim Vines will take his new seat on the board. The businessman and Auburn grad was confirmed Thursday for the board seat by the Alabama Senate. He succeeds Gen. Lloyd Austin, who joined the Biden administration as Secretary of Defense in February.