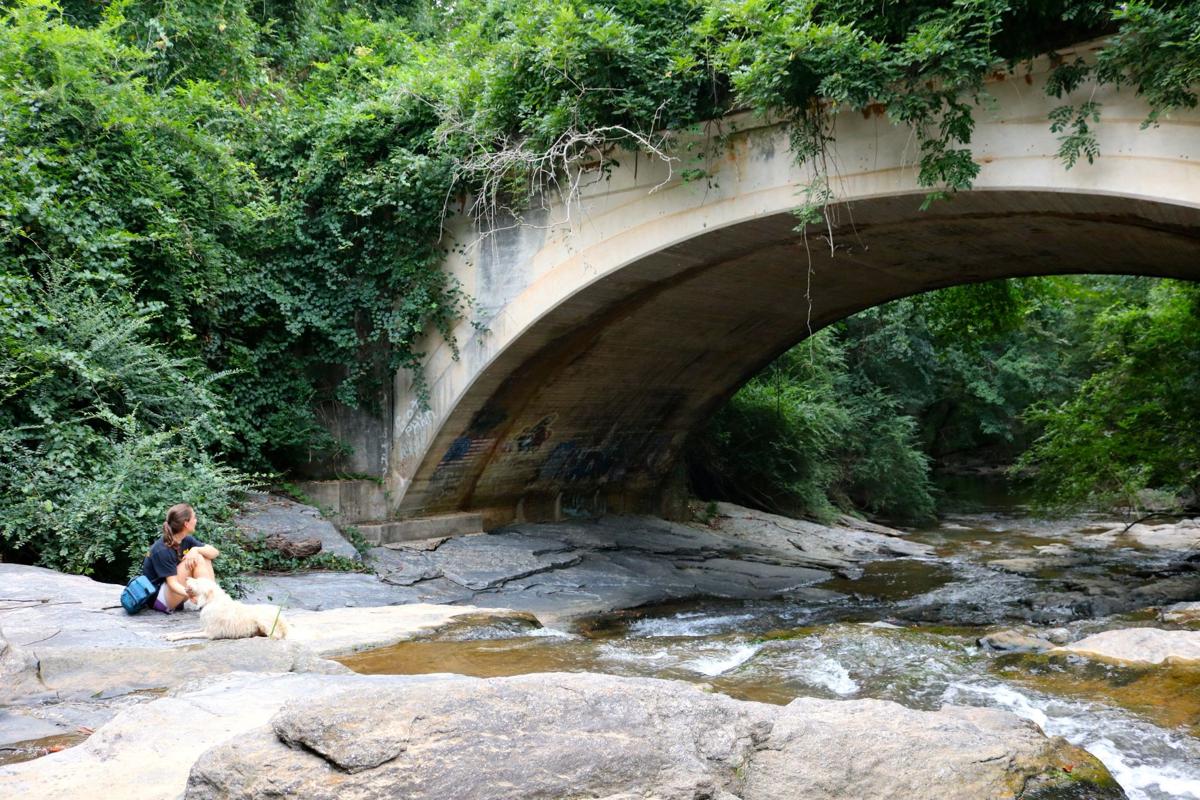 Creekline Trails has surpassed its initial goal and raised over $10,000 in order to fund amenities and work towards its first trail as a result of Opelika Giving Day Wednesday.
"We've been very successful in the first two years of Opelika Giving Day, and so we knew the community was very generous and really supported Creekline, but we didn't expect this," said Susan Brinson, the program administrator for Creekline Trails of Opelika. "We just appreciate this generosity so much, and it's an indication of how much the community wants to see Creekline made into reality."
The money raised for Creekline Trails will support the costs of building bridges and boardwalks along the Rocky Brook path in the Opelika Innovation and Technology Park, as well as help pay for amenities like signage, benches, trashcans, trail markings and picnic areas.
The original goal of $10,000 was surpassed at about 1 p.m. Wednesday, and with over 12 hours left before Opelika Giving Day was over, Creekline Trail raised its cap by $5,000 in order to obtain more funds to help provide better trail amenities.
Shealey Langley, who started the idea for Creekline Trails with her husband, said she was "blown away" by how the Opelika community supported their cause so quickly.
"We just appreciate how the community has come together and made it so clear that this is important and that they're on board and want to be a part of this," Langley said. "We wouldn't be doing what we're doing without the community's support."
While the overall vision of Creekline Trails includes over 20 miles of trails and ADA-compliant pathways around the city, Shealy said it would all likely start with the path by the innovation and technology park, though a starting date will depend on the outcome of a grant applied for through the Alabama Department of Economic and Community Affairs.
"[We could buy] amenities to support the trail, but we'd need a large amount of money to make the trail itself," Langley said. "The grant we've applied for is for $400,000 through ALDECA, and there's an 80/20 match that the city has agreed to match."
This marks the third annual Opelika Giving Day that was set up by the Community Foundation of East Alabama, a nonprofit center for philanthropy that works with individuals and organizations to help raise money to meet their objectives.
Along with Creekline Trails, 10 other local nonprofit organizations participated in Opelika Giving Day, including Women's Hope Medical Clinic, the Opelika Theatre Company, the Opelika Bicycle Advisory Committee, Alabama Rural Ministry and more.
"We want every organization that is part of Opelika Giving Day to meet their target goals," Mayor Gary Fuller said. "We also want nonprofits to be successful during the other 364 days of the year by providing them with the tools to do that."