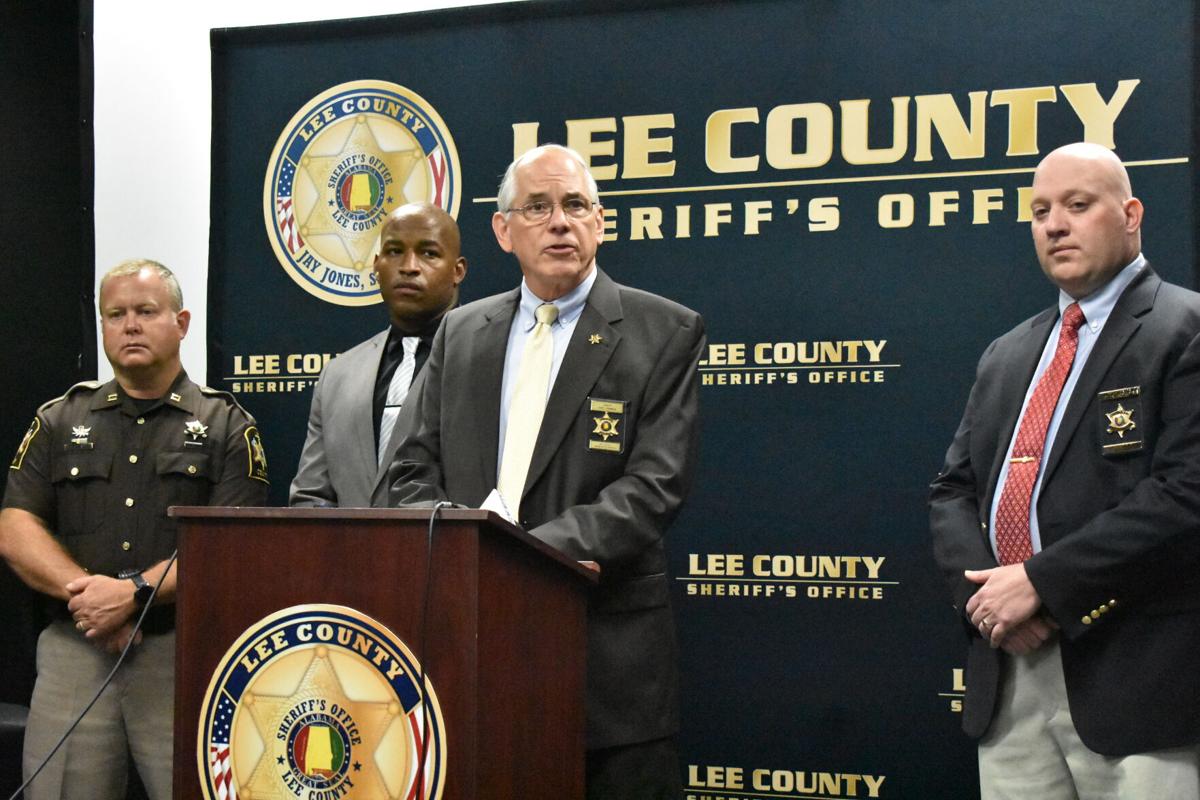 A 20-year-old man died after deputies with the Lee County Sheriff's Office shot him multiple times when he pointed a shotgun at them early Saturday morning, Sheriff Jay Jones said at a press conference Saturday.
Deputies responded to a 911 call at about 1 a.m. Saturday from a motorist near the intersections of Lee Roads 240 and 206 in Salem concerning a man near the roadway with a gun, Jones said.
Deputies encountered the man, who was armed with a shotgun, and told him to put the weapon down before he racked the weapon to chamber a round, Jones said.
While the encounter was ongoing, deputies checked the registration of a vehicle located nearby and contacted the registered owner, who told authorities her son was driving the vehicle and was suffering from mental health issues. Jones said the description the vehicle's owner gave of her son matched the man with the shotgun.
Jones said a trained negotiator with the Opelika Police Department arrived on the scene and attempted to communicate with the son while getting information from his mother, but after about an hour and 40 minutes into the incident the man pointed the gun directly at law enforcement officials resulting in officers firing several rounds into the man.
"Based on the information I have at this time, I believe that there were extensive efforts undertaken to communicate with this individual prior to the shooting taking place," Jones said.
Jones said law enforcement began to administer medical aid to the man immediately following the shooting and an ambulance staged in the area took him to Piedmont Regional Hospital in Columbus for treatment, but efforts to treat him were unsuccessful and he died after succumbing to his wounds.
At the request of the sheriff, the State Bureau of Investigation Division of the Alabama Law Enforcement Agency has started an investigation into the officer-involved shooting and three sheriff's deputies have been placed on paid administrative leave following the incident according to protocol, Jones said.
Jones said he contacted the mother of the man shortly before the press conference Saturday and offered his condolences.