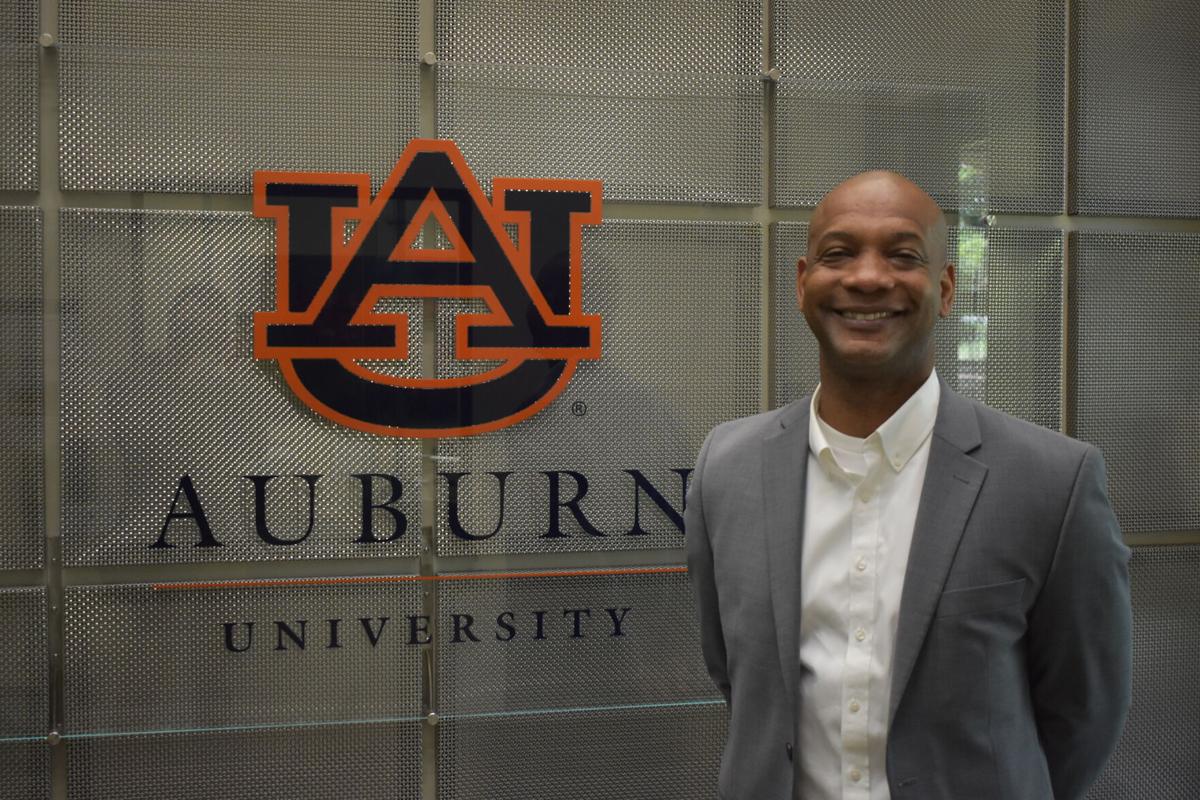 Assistant Chief Clarence Stewart is more than just a police officer.
He carries false card decks and half a dozen other magic trick paraphernalia around with him to work so he can practice; he keeps a collection of several thousand Spider-Man comic books; he's a lifelong Star Wars fan; and he has a father who was imprisoned on Rikers Island for money laundering. Oh, and he recently obtained a PhD from Auburn University in adult education.
Stewart was born in Harlem, N.Y., in 1969 when the heroin trade was getting big, and after his extended family heard that people had broken into his parent's apartment, he was "basically kidnapped" as an infant by his extended family and brought South to Valley, Ala., to be raised by his grandparents.
"My grandparents raised me, and they taught me to be humble and to be self-driven," Stewart said. "My grandmother always told me she didn't want me to be dependent on anyone for anything."
After graduating from Valley High School in 1987, which Stewart described as "the best class they ever had and will ever have," he joined the military where he worked as a criminal investigator with the military police before being medically discharged 10 years later after being diagnosed with degenerative arthritis.
Since then, Stewart has been with the Auburn Police Division and decided to get a college degree in 2011. He started with a bachelor's from Troy University, got a master's afterwards, and last week finally earned his doctorate from Auburn, which Stewart said wouldn't have been possible without the city's help in paying for his education or the overwhelming encouragement he got from those he knew.
"There are people here that really pushed me and encouraged me to be a better officer and a better person," Stewart said. "That was important to me, because they focused on me first—not as a police officer, but me being a better person, a better father, a better husband."
Being able to recognize and understand that others are more than they appear—that everyone has a history and story just as full and complex as one's own—is one of the most important skills Stewart thinks police officers can have, and he intends to help teach it to police in Auburn with the help of what he's learned from his education.
"That [degree] is nothing but a piece of paper, that's all it is," Stewart said. "One of my committee members said, 'People ask me what you can do with a PhD. Well, you can put it in a nice frame and hang it on the wall.' If that's all you're going to do with it, then it's worthless."
Stewart's dissertation, which he successfully defended April 5 and earned his doctorate, focused on the burnout, engagement and emotional intelligence of different careers in law enforcement by surveying hundreds of officers across the nation placed in patrol, administration and investigation positions.
"In my research, I found that emotional intelligence is directly linked to burnout, and as it goes up, burnout goes down," Stewart said. "Emotional intelligence is pretty much managing one's own emotions and being able to interpret the emotions of others, as well … and it's something you can train."
Training officers in emotional intelligence and lowering the amount of burnout is critical, Stewart said, because higher burnout is one of the main causes of callousness and the reliance on unhealthy coping mechanisms for first responders as well as a factor in unnecessary use of force and officer-involved shootings.
"That's why I think the research [I did] was significant, because if you can train somebody and do something to eliminate the effects of burnout, then it's good," Stewart said. "Things like PTSD evolve, and these symptoms are going to manifest in some kind of way either in your professional life or your personal life. In this profession you don't want that to happen, especially when there are mechanisms you can put into place to prevent that."
Stewart said he can see no reason why Auburn can't be "a training Mecca for law enforcement," and would like to see more training for officers in order to provide better service to the community it protects.
"I've got to give back, that's what I've always wanted to do," Stewart said. "[I want to give back] to everyone because I owe it to them. I've been through a lot, and if I can prevent anyone from having to go through some of the things I've been through, I will. … If that means training officers to be better officers and make sure they're using proper coping skills and taking care of their families, that's what it's all about."