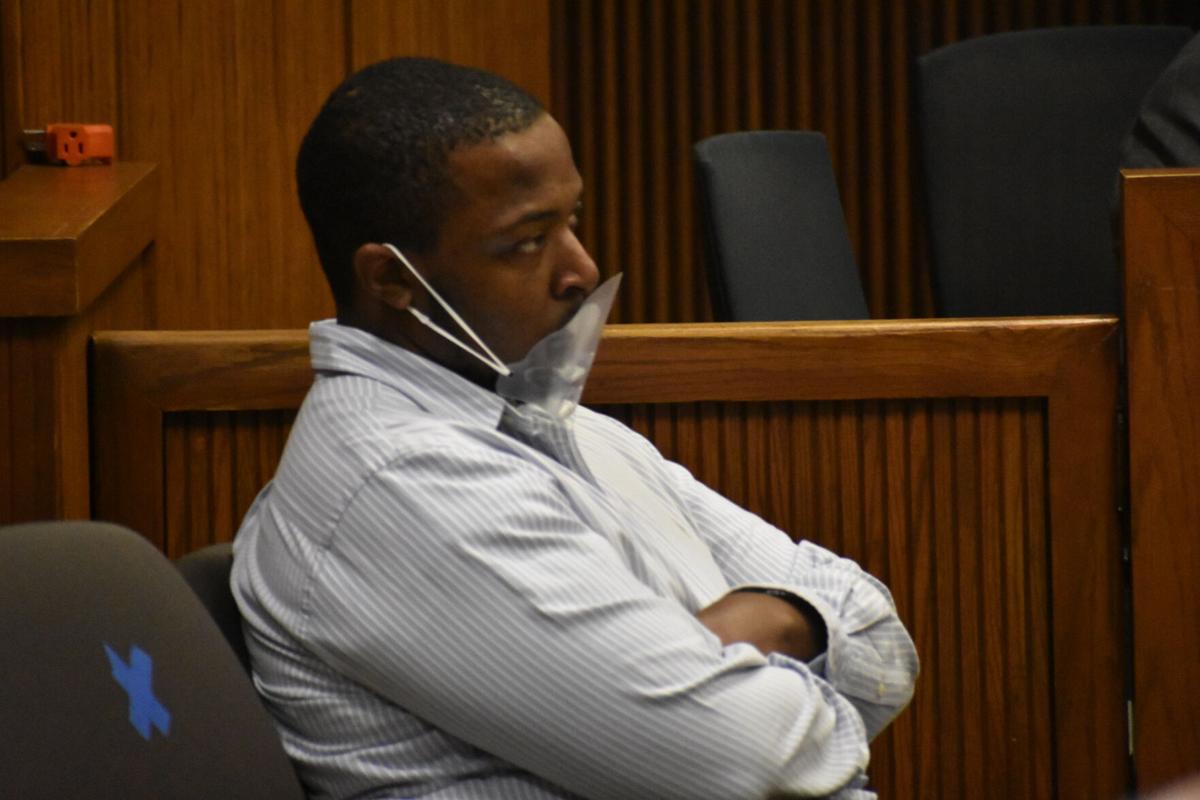 An Auburn man was convicted Thursday of aggravated child abuse that left his then-girlfriend's daughter in critical condition at the hospital in January 2019.
"We're thankful for the jury's thoughtful consideration of the evidence in this case," Lee County District Attorney Jessica Ventiere said. "Crimes against children are always the most emotionally difficult cases for investigators, prosecutors and jurors. ... While the trial of the case may be over, we pray for the continued healing of [the victim]."
Fredricus Rydell Johnson, 27, was arrested by officers with the Auburn Police Division and charged with aggravated child abuse in January 2019 after the 2-year-old victim was taken to a hospital with bite marks, bruises and burns. A Lee County jury convicted Johnson on the aggravated child abuse charge after a three-day trial.
Lee County Assistant District Attorney Madison Grantham told the jury the defendant said, "[The victim's] crying is getting worse. I can't stand too much more of that," days before the 2-year-old was taken to Piedmont Columbus Regional Hospital in critical condition before she was flown by helicopter for treatment at Children's Hospital in Birmingham.
Dr. Melissa Peters with Children's Hospital treated the victim and testified that she believed the victim's injuries were sustained through abusive trauma.
By the time the victim arrived for treatment in Birmingham, Peters said, the child was on a ventilator, at risk of dying if left untreated, and had sustained human bite marks on her feet, lacerations inside her mouth, multiple cigarette burns on her hands and multiple bruises on the lower half of her body, one of which looked like it had come from a belt buckle.
Additionally, the victim had sustained blunt trauma and bruising on her head that had caused a subdural hemorrhage and brain swelling that was treated by hospital staff through surgery.
Swabs were taken around the bite marks on the victim's feet, and while DNA tests were inconclusive in determining the exact person who bit the victim, Grantham said the DNA results revealed that the bite marks were left there by a male.
Grantham said the victim's mother, Crystal Blanding, initially told police while at Piedmont Hospital with Johnson that she had dropped her daughter off with a friend the day prior and then, when she got her daughter back, she took her to the hospital.
Grantham said Blanding later went to the police again and gave them a revised statement because she said she couldn't tell the truth in front of Johnson.
Blanding told police that she had left her daughter in the care of Johnson while she went to get diapers from Walmart and let a friend's dog outside for about 45 minutes, and after she came back, Grantham said Blanding noticed that something wasn't right with her child because she was sleeping for a long time, wasn't eating or drinking and had injuries on her body.
While Grantham did not defend the actions of Blanding, she said the jury was there to decide whether or not Johnson was guilty of the abuse of the victim.
"[Blanding's] failure to communicate is not a crime. What's a crime is to take a belt and strike a child over and over and over and leave marks and cause an injury that creates a substantial risk of death and to bite a kid hard enough to leave marks," Grantham said.
After his conviction, Johnson was taken into custody and held at the Lee County Detention Center without bond. A sentencing hearing for Johnson's case is scheduled for Nov. 10.