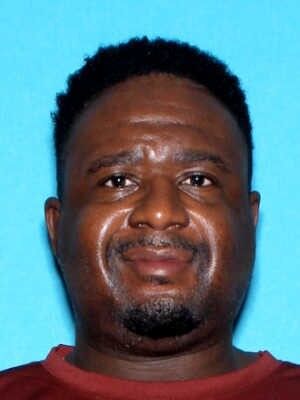 Upon arriving at South Third Street around noon on Feb. 19, Opelika Police Sgt. Alfred White saw a man suffering from multiple gunshot wounds being carried on a stretcher, he testified in court on Wednesday, and he saw another man lying on the bed of a pickup truck with a gunshot wound to his head, still alive.
James McKeehan, the man on the stretcher, had gunshot wounds to his torso and legs, and before he passed away from his injuries later that same day, he told police who was responsible for shooting him, White testified.
"Before he passed away, he was able to advise Det. [Tucker] Stokes and Det. [Jeff] Fuller as well as the Opelika dispatchers the identity of the person who shot him, which was John Thomas," White testified. "[The statement] is on a 911 call and also on patrol video—body cam."
John Robert Thomas III, 40, of Opelika, is facing several charges from the incident that claimed the life of McKeehan and injured Brian Beasley, including murder, attempted murder, first-degree robbery and discharging a firearm into an unoccupied dwelling.
Thomas was not arrested until six days later, on Feb. 25, by the U.S. Marshals Service in Milldale, Conn., after which he was taken back to Alabama and held in the Lee County Detention Center.
At Thomas' preliminary hearing Wednesday, Lee County District Judge Steve Speakman found probable cause to send the case to a grand jury.
Over the course of the investigation, White testified that the incident stemmed from a feud between Thomas and the two victims, and that Thomas had gotten a gun four days before the shooting.
"There was some type of feud between the three. They had a lover's triangle of some sort that provoked the incident," White testified. "From my investigation, I determined that the gun was purchased from a local pawn shop. … Mr. Thomas was there at the time of the gun purchase with his cousin, who committed a straw purchase to provide Mr. Thomas with that gun."
A straw purchase refers to a transaction in which someone buys a good or service for someone unable or unwilling to purchase it and then gives it to that person.
While McKeehan passed away after the shooting, Beasley, despite being shot in the head with a 9 mm bullet, continues to live, though he'll likely be deaf in one ear, White testified.
"[Beasely] has lost hearing in his left ear, but he's ultimately expected to survive," White testified. "[The bullet] appeared to take off a good portion of the left side of his face near the edge of his face. … When I arrived on the scene, it looked like brain matter lying in the bed of the truck, and there was a large quantity of blood."
A date has not been set for the case to go to grand jury.