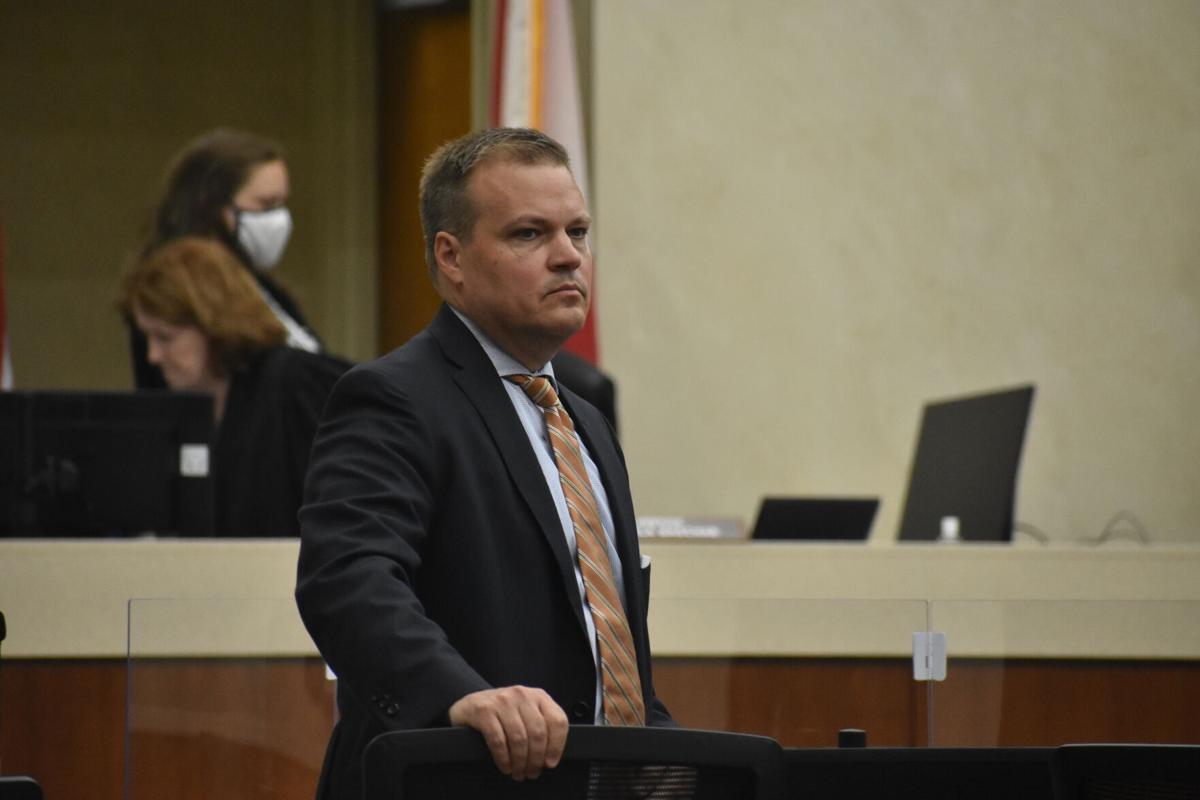 Former Lee County District Attorney Brandon Hughes is looking to be admitted into a community corrections program, and state prosecutors want him in jail instead.
According to court documents, Hughes, who pleaded guilty to two felony counts including first-degree perjury and using his public office for personal gain at his trial in June, submitted a motion to be admitted into a community corrections program instead of serving his 10-month sentence in jail, which was required by the sentencing order along with two years of unsupervised probation.
Hughes' lawyers argued that Hughes is "passionate about giving back to his peers and others around him," poses no threat to the community, has been approved for the community corrections program in Elmore and Autauga Counties and would be able to continue financially supporting his family if allowed to be admitted to the program, according to the motion filed Sept. 8.
"Mr. Hughes has been punished and damaged in many ways which he understands is deserved," the motion reads. "He has lost his Alabama Bar license and the ability to practice law possibly for the rest of his life. He has lost a six-figure job as the Lee County District Attorney and suffered the shame and embarrassment of letting down his family and his community. If incarcerated, his family will lose any financial support he could provide them."
State prosecuting attorneys disagreed and called the the argument made by Hughes' lawyers "elitist" and said, if the motion were approved by the court, it would show a "favoritism of the elite," according to the state's response to the defense's motion filed Sept. 9.
"[Hughes] engaged in a pattern of public corruption and perjury. For those crimes, CCP is neither a sufficient punishment nor a realistic deterrent," the state's response said. "Rather, the only real punishment with any deterrent effect would be requiring Hughes to serve the carceral portion of his sentence actually incarcerated. Accordingly, the State respectfully requests that the Court deny Hughes' motion to serve his sentence in CCP and order him to jail immediately."
State prosecutors also said that Hughes should be embarrassed after losing his job as district attorney and his license to practice law, and that these were "collateral consequences of Hughes' behavior, not punishment."
Hughes, 46, turned himself in to the Lee County Sheriff's Office on Nov. 8, 2020, on multiple felony charges, which included five counts of using a position for personal gain, one count of conspiracy to commit theft and one count of first-degree perjury. Hughes was indicted on all seven charges by a Special Lee County Grand Jury on Nov. 6, 2020.
Hughes originally pleaded not guilty to all the charges against him, but after the second day of trial pleaded guilty to first-degree perjury and one count of using his public office for personal gain and agreed to a three-year sentence for both counts.