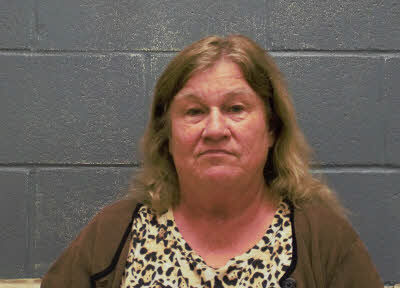 A Lee County defense attorney is facing several charges of disorderly conduct after complaints from neighbors alleged that she was playing loud music and animal and siren sounds throughout the day and night.
Margaret Brown, 65, faces four charges of disorderly conduct and was arrested May 5 before being released on bond. According to court documents, she is representing herself in court.
According to the complaints against Brown, she intentionally made "unreasonable noise" by "playing loud music with vulgar language and/or various recorded sounds to include the sounds of sirens at a high volume level that was audible at the complainant's home and surrounding area during different times of the day/night."
Complaints alleging the unreasonable noise made by Brown are dated Nov. 2, 2020, Dec. 11, 2020, March 21, 2021 and April 2, 2021, according to court documents.
In April, Lee County Sheriff Jay Jones said his office had received over 13 complaints from neighbors in Beauregard about the noises being played between midnight and 6 a.m. since December 2020.
"Noises are emanating from a property down there including animal noises, it includes music, it includes what sounds like air raid warning sirens, and we've received several complaints over the last few months in particular," Jones said.
Brown, who appeared before the Lee County Commission April 19 over a discussion of a noise ordinance to address the issue, said the animal and siren noises did not come from her, but added that noises played from her home included audio from the video game "Grand Theft Auto" as well as "club, techno-type music."
When Commissioner Sarah Brown said the commission wanted to solve the issue in the most diplomatic way and asked her if she would consider asking her partner to turn the volume off on whatever was playing, Brown declined.
"I won't do that," Brown said. "That's what laws are for. … I think looking at a noise ordinance is a good idea, it just needs to be fair."
All Lee County judges have recused themselves from the case, and an order went out May 13 to Barbour County District Judge Jonathon Horne to request that he preside over the legal proceedings.
A bench trial for the case has been set for Aug. 3 of this year.