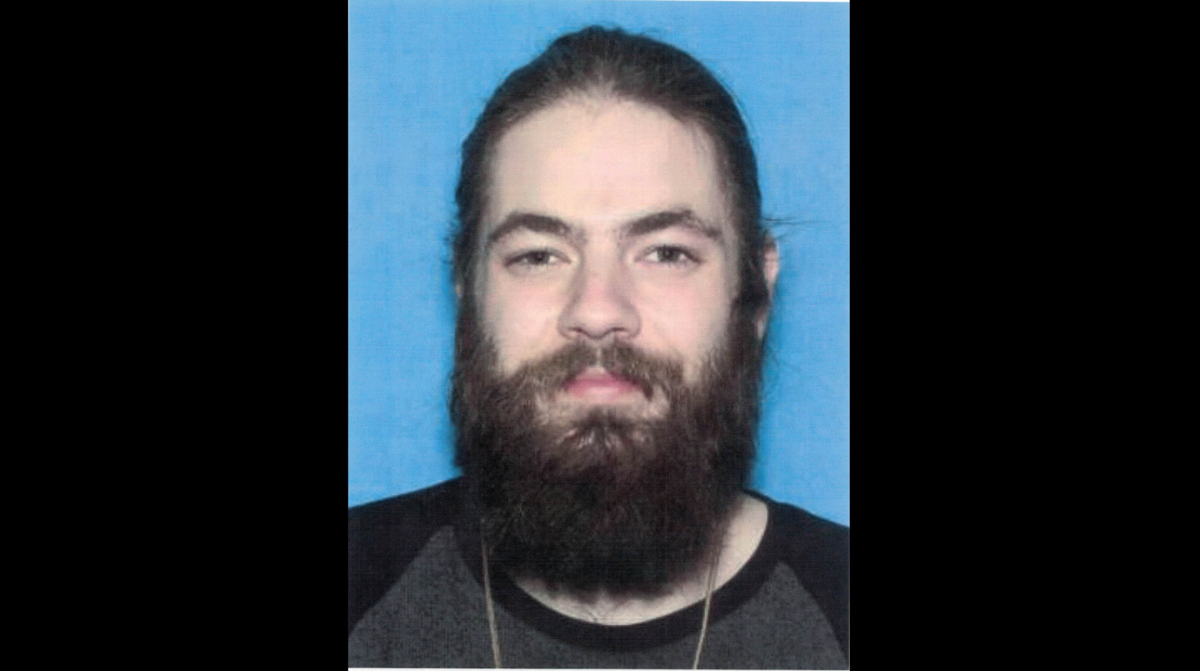 An Auburn man caught on camera while storming the U.S. Capitol Jan. 6 is now facing charges from the federal government, including civil disorder, entering a restricted building or grounds with a deadly weapon, and violent entry or disorderly conduct, according to court documents.
"[William] Watson, while carrying a canister of mace, knowingly and willfully joined a crowd of individuals who forcibly entered the U.S. Capitol and impeded, disrupted, and disturbed the orderly conduct of business by the United States House of Representatives and the United States Senate," FBI Special Agent Matthew Minshew said in an affidavit.
Watson denied any role in the violence, vandalism, trespassing or any other criminal activity that took place at the Capitol earlier this month but said he went to Washington, D.C. that day to "support the patriots, support Trump, support freedom," according to a description of a recorded interview with Watson by law enforcement after his arrest.
"'I guess the overriding thing for why we were there that day is because they were certifying the fraudulent election that day, and so we (went) to protest that,'" Watson said according to Minshew's affidavit. "Watson stated that, at the law enforcement barriers at the U.S. Capitol, the crowd started chanting, among other things, that the law enforcement officers' 'oaths were to protect us, not them.' Watson further said: 'I mean, it is to protect all of us, but not if they're committing treason.'"
Watson told federal agents in his recount of the day that after police officers began spraying tear gas and pepper spray into the crowd, someone yelled "charge" and the crowd of rioters pushed their way up the steps before Capitol police "gave up, completely," and ushered the rioters and waved them into the building, the affidavit reads.
After banging on windows to try to gain entry into the Capitol, Watson told federal agents someone else in the crowd busted windows and doors, and he entered through a broken window.
"At some point after entry, Watson stated that he arrived in a hallway with several other individuals from the crowd and encountered several law enforcement officers. Watson stated that some of the individuals in the crowd that arrived with him had shields and batons and that one man had a spear and was dressed like a Viking," the affidavit reads. "Watson stated that, when they arrived in the hallway, 'the police are freaking out because it looks like an armed crowd running in there and, at that point, was when I went straight up to the first cop and literally got on my knees and was like, 'listen, I want to be peaceful here, we have to be peaceful here. I want to help you get these people peaceful so that we can have a conversation.'"
Though Watson denied any involvement in the violence at the Capitol, he said in the interview that he believed the riot turned violent because of law enforcement's "aggressive use of tear gas and pepper balls and mace."
Watson was arrested by federal agents Jan. 11 after he was identified as taking place in the riots at the Capitol after pictures taken from the riots matched pictures Watson posted of himself on social media.
Prior to the riots, Watson was arrested and charged July 2, 2020, for trafficking marijuana, trafficking LSD and two counts of possession of a controlled substance but was released on bond, according to a motion filed by Lee County District Attorney Jessica Ventiere on Monday to revoke Watson's bond. Watson's bond has since been revoked.