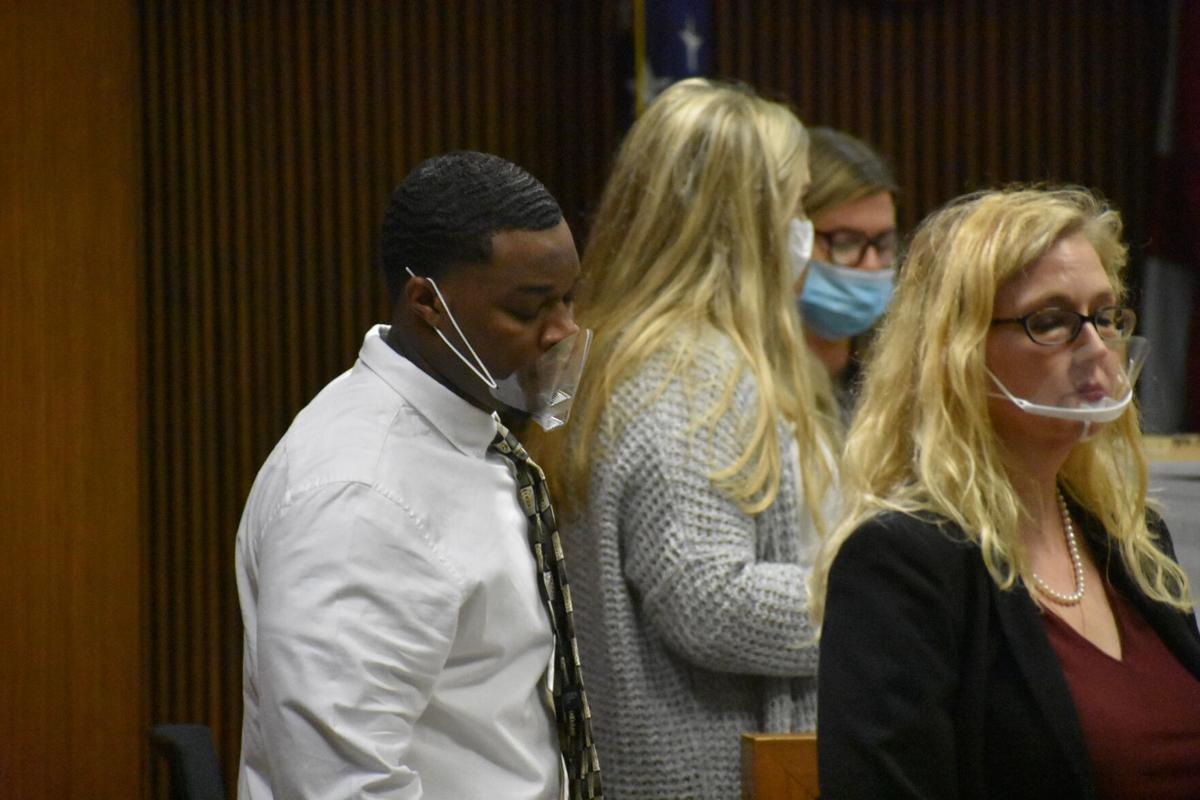 An Opelika man was convicted of intentional murder Friday after he shot and killed a man in the North Antioch neighborhood in 2017.
Vantavious Hughley, 24, of Opelika could face up to life in prison after the jury found him guilty, said Lee County District Attorney Pro Tem Jessica Ventiere.
"Intentional murder is a Class A felony, and it's punishable anywhere from 10 years up to life," Ventiere said. "Assistant District Attorney Clay Thomas focused on what the facts said, what the evidence said, how the testimony went – and all of that led to the fact that this was an intentional murder."
Testimony revealed that Hughley shot and killed Shaqueille Jones, 23, after he tried to take Jones' gun away from him in a parking lot in North Antioch Circle on July 11, 2017, the district attorney's office said.
After fleeing the scene and staying on the run for two weeks, Hughley was arrested and charged with the murder after jumping from a moving car in an attempt to further elude police, though Ventiere said there wasn't an additional charge for attempting to elude.
Despite the defense arguing that Hughley shot Jones out of self defense, the jury ultimately decided to convict Hughley on the murder charges after what Ventiere said was several hours of deliberation.
Along with the recent conviction, Hughley was previously charged with murder when he was a 17-year-old student at Opelika High School in 2014 after Alizah Ellis, 17, of Opelika was shot in the chest and died.
A grand jury gave an issuance of no bill and did not indict Hughley, after probable cause was found in the case, court documents show.
Hughley was also arrested and charged in connection to a 2015 robbery of a victim at gunpoint and again in 2016 for breaking and entering a motor vehicle, carrying a pistol unlawfully and being a minor in possession of alcohol.
Coupled with the conviction of Charles Waltman for attempted murder, domestic violence and kidnapping, Hughley's conviction marks the first jury trial to be completed in 2021 in Lee County.
"When you have a case that goes to a trial, there are real questions that have to be answered and there are real things that the jury has to wrestle with, and in this case I'm glad the jury could see the facts and evidence the way we saw it," Ventiere said. "I'm thankful for the jury that is willing to not only serve, but to serve during a time with COVID."